Mayla Highmountain: That treacherous underking! He has used the hammer of Khaz'goroth to render the mountainside into a weapon against us. The hammer is a tool for creation, not a weapon for his amusement! Even now, his crystal servant, Wrathshard, is driving these elementals out of the mountain down upon my people. Let us see if you are everything the prophecy promised you would be. Send this Wrathshard back to its master in pieces.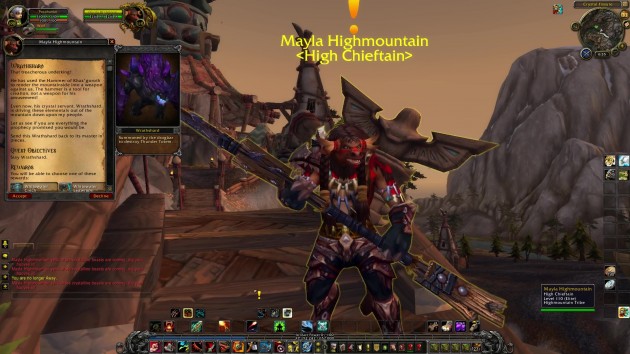 Quest Objectives
Slay Wrathshard.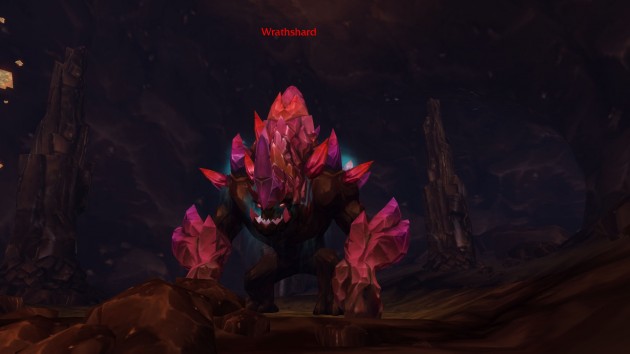 NOTE: Wrathshard is past the bridge inside the cave — all the way in the back.
Completion
Mayla Highmountain: I suspect this is not the last of Dargrul's assaults. He is still learning the powers of the Hammer like a child with a new toy.
Wrathshard