Blizzard Entertainment CEO Mike Morhaime discussed his report before the shareholders.
Hearthstone: The Grand Tournament pushed engagement by a 77% over the prior quarter. Highest revenue ever.
World of Warcraft: New content after Patch 6.2 hinted. Not related to the Legion expansion.
StarCraft II: Legacy of the Void pre-purchase outpaced Heart of the Swarm.
Diablo III: Sales passed the 2 million milestone in China.
Heroes of the Storm: Player growth in Q3 after the release of the Eternal Conflict expansion.
Overwatch: Over 7 million players opted-in to beta, and Blizzard plans to run stress-test weekends to add more testers.
Activision Blizzard 2015 Q3 Financial Results Conference Call
Morhaime: Q3 was another strong quarter for Blizzard. We had significant activity across our franchises and our MAUs for the quarter were up 50% year-over-year. Blizzard continues to be well-positioned for growth. We are operating more franchises on more platforms and in more regions than ever before.
We have an exciting upcoming content of late; and we are continuing to foster powerful connections with our community: online through our pro and amateur eSports programs, and at live events like BlizzCon.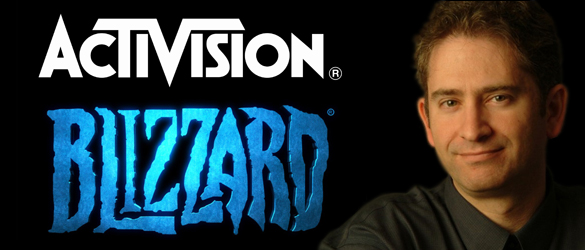 Hearthstone
Hearthstone in particular had another great quarter driven by the launch of The Grand Tournament expansion. Along with continued strength on mobile and continued strong performance in all markets, the new expansion helped push engagement for Hearthstone even higher in Q3 than in Q2. Year-over-year engagement was up 77%, leading to Hearthstone's highest ever quarterly revenue.
In addition, we recently launched a fully-localized version of Hearthstone in Japan. The game already had an established audience in Japan, but we were pleased to provide them (as well as new players) with a version that makes access even easier.
Activity around Hearthstone eSports is also continuing to grow and drive excitement. Over the past few months, we concluded several tournaments feeding into the World Championship at BlizzCon.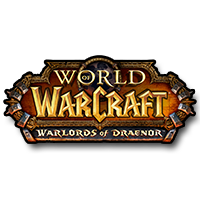 World of Warcraft
For World of Warcraft this quarter, we released a key update, which helped maintain stability in the subscriber base, and we are currently at work on the next update.
We also had very exciting news at Gamescom, with the announcement of World of Warcraft: Legion, our next expansion. Players responded very positively, not only to the new features coming with the expansion, but to the care we are putting into the content.
In addition to hosting the World of Warcraft Arena Championship, we'll have more to share on Legion at BlizzCon this week.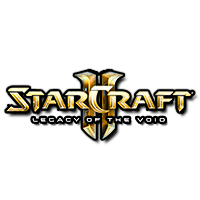 StarCraft II
On the StarCraft II front, excitement for Legacy of the Void (which will be sold as a standalone product launching on November 10th) remains strong. In fact, pre-purchases for Legacy of the Void have continued to outpace those for the previous release: Heart of the Swarm.
At the professional level, the StarCraft II World Championship Series competition has been intense, and extremely fun to follow. I encourage everyone to tune in at BlizzCon. or online for the final round. It's amazing to see some of the most skilled pro gamers in the world in action.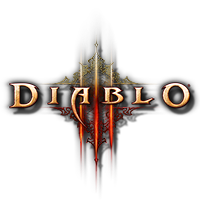 Diablo III
As for Diablo III, we were pleased that it continued to bring in new players in Q3; and in China it passed the 2 million sales milestone.
We released a huge well-received content update in the quarter. Altogether, we have added a ton of post-launch content to Diablo III, and this reflects our strong commitment to the game and to the community.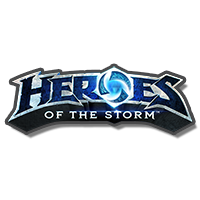 Heroes of the Storm
Heroes of the Storm also brought-in more players in Q3, driven in part by our Diablo-themed content series. While we are still in the early days for the game, it has been great to see the ongoing enthusiasm and support from players as the community continues to come together.
We held the Regional Championships for our Road to BlizzCon Series: including the Americas Championship in Las Vegas, and the European Championship in Prague over the past few months.
These events featured teams with international followings across multiple games (which is exciting for the Heroes of the Storm community and for eSports as a whole).
We are looking forward to seeing the winners of the Regional Championships face off at BlizzCon for the World Championship title.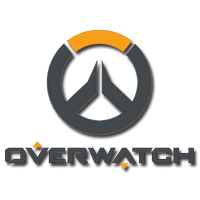 Overwatch
There is also a lot of ongoing excitement around Overwatch, which just started its beta test last week.
We have already had more than 7 million players sign up to participate, and that is not including China.
We are keeping access limited in order to focus feedback, but we plan to periodically run stress-test weekends around the world that will allow many more players to join in.
We will be sharing the latest Overwatch news at BlizzCon, so I hope you will tune in.
BlizzCon 2015 Overview
As you can tell, we are very excited about BlizzCon, and all the eSports action taking place there this week.
BlizzCon represents the depth and breadth of our portfolio, and the height of eSports competition in our games. It's a massive undertaking and it wouldn't exist without the super-passionate, highly-engaged audience of Blizzard gamers around the world.
Tickets again sold out very quickly, and we are using more of the Anaheim Convention Center than-ever-before to host the 25,000+ live attendees.
The BlizzCon Virtual Ticket is again available this year, and viewers will have multiple channels for catching as much of the show as possible.
We will be broadcasting the opening ceremony, and all the eSports events for free globally; and we are expecting the total audience to again number in the millions. You can tune in via BlizzCon.com.
Warcraft Movie
Duncan Jones will be there to talk about the Warcraft Movie, and he will debut the commercial trailer during our opening ceremony.
We are also happy to have Wil Wheaton hosting our community contests, and Linkin Park will help close out the show on Saturday night.
I look forward to seeing those of you who will be attending, and I encourage everyone else to follow the action online.
Q&A Session
Can you provide any update on Overwatch? It looks like the game will lend itself well for eSports. So if you can provide any color on the eSports front for Overwatch and then how we should be thinking about the distribution strategy going forward, that'd be great.
Morhaime: Okay. And on the Overwatch questions, we just entered beta. Feedback from the beta has been extremely positive. On the eSports question, I think that Overwatch has a lot of potential with eSports. We've done some experimenting internally at Blizzard with our own show matches internally at the company. It's very fun to watch. But in terms of announcements about business model or distribution, we're not ready to talk about that today. We'll have more information about Overwatch at BlizzCon.