Update – 11/4: Added the transcript of what Robert A. Kotick said about the King Digital Entertainment acquisition during the Activision Blizzard 2015 Q3 Financial Results conference call.
Activision Blizzard announced an agreement to acquire King Digital Entertainment — better known for Candy Crush Saga, Bubble Witch Saga, and Farm Heroes (among many other mobile, PC, iOS, Android and Facebook game titles).
This huge $5.9 Billion acquisition truly makes one wonder what Activision Blizzard has planned to make this acquisition worthwhile. Imagine the possibilities: Blizzard IP/King Digital crossover games? (Remember the PopCap's Peggle Warcraft Edition?)
Activision Blizzard to Acquire King Digital Entertainment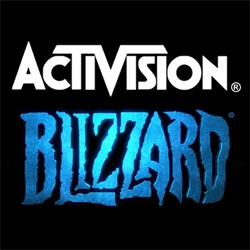 SANTA MONICA, Calif.–(BUSINESS WIRE)– Activision Blizzard, Inc. (Nasdaq: ATVI) today announced better-than-expected financial results for the third quarter of 2015 and an agreement to acquire King Digital Entertainment for $5.9 billion in equity value ($5.0 billion in enterprise value). The addition of King's highly-complementary business further positions Activision Blizzard for growth across platforms, audiences, genres, and business models. Please see our separate press release for details.
As a result of this announcement, Activision Blizzard will host a conference call to discuss both the transaction and earnings. The call will be broadcast over the Internet at 5 a.m. Pacific Time (8:00 a.m. Eastern Time) before market opens on Tuesday, November 3, 2015.
About King Digital Entertainment
King is a leading interactive entertainment company for the mobile world, with people all around the world playing one or more of our games.
We have developed more than 200 fun titles, and offer games in over 200 countries and regions. Our franchises include Candy Crush, Farm Heroes, Pet Rescue and Bubble Witch.
We have 340 million average monthly unique users, as of second quarter 2015, across web, social and mobile platforms.
At King, we design games with a broad appeal, which allow people to play for a moment, then move on with their day and pick up their game later. Our games are also synchronised across platforms, allowing players to switch seamlessly between devices and platforms and continue their game wherever they left off, so they can play anywhere, any time and on any device. For us, this is encapsulated in the idea of bitesized entertainment.
We make our games available for free, while players can purchase virtual items priced relative to the entertainment value they provide. We embed social features in our games that enhance the player experience. We also build on a unique and passionate company culture predicated on collaboration, humility and respect. We believe all of these elements in combination have made our games a great part of our players' daily entertainment.
King has game studios in Stockholm, Bucharest, Malmö, London, Barcelona, Berlin, Singapore and Seattle along with offices in San Francisco, Malta, Seoul, Tokyo, and Shanghai.

Activision Blizzard 2015 Q3 Financial Results Conference Call
Kotick: Over the last 25 years, we have demonstrated a consistent ability to identify opportunities to serve and support our audiences and deliver superior value to our shareholders. We are disciplined, deliberate, and methodical — whether in the development of new franchises, entering new segments and geographies, and perhaps most importantly: identifying transactions with great opportunity for shareholder-value creation.
With respect to the latter, we have had very positive results, and track records over the last 25 years; because we care deeply about how we allocate our capital, and prioritize our opportunities. The way we considered King is consistent with our proven history of evaluating acquisition opportunities.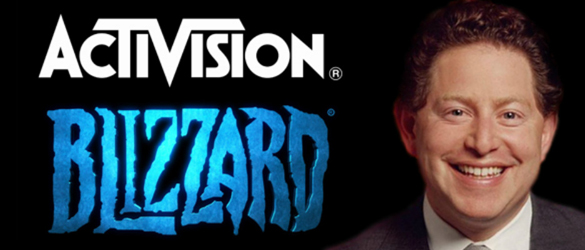 King operates in a rapidly-growing segment. They have a truly world-class management team, exceptional game development talent, and great commercial instincts. The transaction is accretive, brings new audiences, and the King Corporate DNA is oriented towards great game-making with commercial potential.
When we merged with Blizzard Entertainment, we found the right partner with extraordinary leadership. And when others dismissed the sustainability of Blizzard's incredible capacity for innovation, we were certain patience would be rewarded. And it has.
We see a lot of the same characteristics today in King. We think now is the right time to enter mobile gaming in a meaningful way. Widespread mobile-access around the world has opened up significant demand for engaging, fun content that players can enjoy anytime, anywhere.
By acquiring King, which has a proven ability to turn its games into iconic franchises, we will be a participant in the fastest-growing segment in gaming — a category that today is estimated to be $36 billion. It is still extremely fragmented, and we believe has great promise for the future. We also believe King's management team: including Riccardo, Sebastian and Stephane; are some of the most talented executives in the game industry.
We have long admired their talents, and after spending a lot of time over the last 3 years getting to know the King team, we realized how truly special their company is. They have over 1,600 incredibly talented people committed to a community of more than 450 million monthly active users. Acquiring King will solidify Activision Blizzard's position as the world leader in interactive entertainment, positioning the combined company for growth across platforms, audiences, genres and business models.
Combining Activision Blizzard's portfolio of some of the very best interactive entertainment franchises on the console and PC with King's leading mobile titles will create a world-class portfolio of games with strong endearing appeal to a wide range of demographics and audiences along with leadership positions across key platforms. The number one console franchise was Call of Duty, the number one PC franchise was World of Warcraft, and now two of the top five highest-grossing mobile games.
We will have one of the largest entertainment networks in the world with over half a billion monthly active users, immediately opening up meaningful opportunities to grow and cross-promote content to provide enhanced offerings to our collective players while expanding into untapped geographies. The combined company will have diversified capabilities across business models, like subscription, up-front purchase, free-to-play and micro-transaction.
Through our world-class properties and enhanced capabilities across segments and business models, we will be able to diversify our revenue streams, enhancing our position as the most profitable interactive entertainment company in the world. The result is a transaction that will be accretive to estimated 2016 non-GAAP EPS estimates by approximately 30%. I couldn't be more excited to welcome King into the Activision Blizzard family.
Q&A Session
Kotick: From an investment perspective, King will, like Activision and Blizzard, operate as an independent unit. And so they'll generate their own capital, that capital will be available to them to invest against their business opportunities.
One of the big benefits I think they'll get is plugging into the great framework that we've created for long-term strategic planning, and that includes capital allocation. Remember, King generates a lot of operating profit, in fact, more operating profit than virtually any other gaming company that has ever existed. And so they'll be able to continue to generate that operating profit and invest that cash flow in new opportunities.