Spiritwalker Ebonhorn: You have succeeded in uniting the tribes. That is no small task. It has only been done once before in the history of this mountain. Huln Highmountain last united the tribes thousands of years ago to take on the Legion during the War of the Ancients.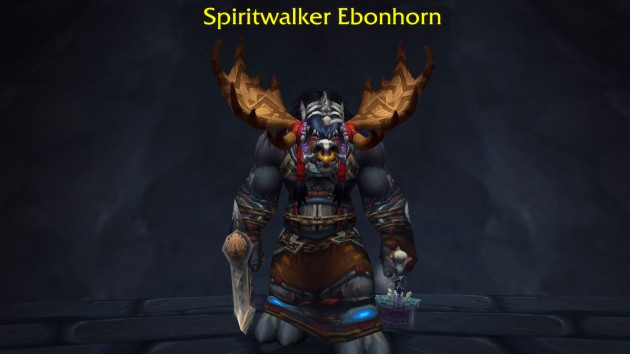 Quest Objectives
Speak with Spiritwalker Ebonhorn to learn about Huln Highmountain.
Intermission
(Tell me the Story of Huln.)
Spiritwalker Ebonhorn: I will tell you the story of Huln Highmountain. For generations, the tauren of this mountain fought. Countless lives–even entire tribes–were lost.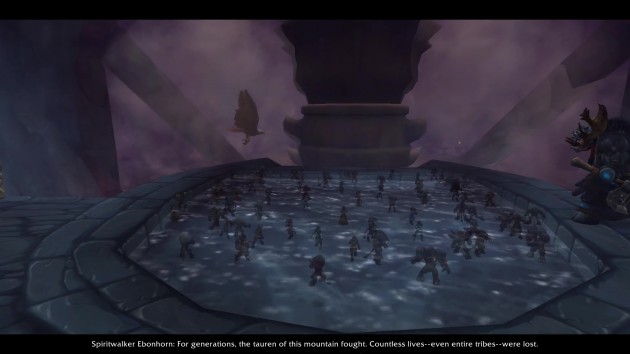 Spiritwalker Ebonhorn: Once, upon returning from such a battle, Huln Highmountain found his people slaughtered by a previously unknown foe.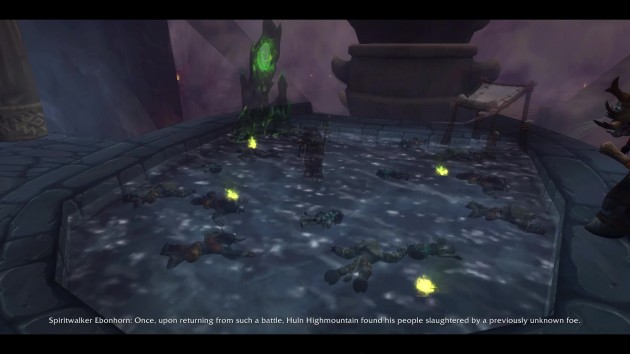 Spiritwalker Ebonhorn: Battling his grief, Huln spoke with the leaders of the remaining tribes. He convinced them to unite under one banner to oppose this new threat.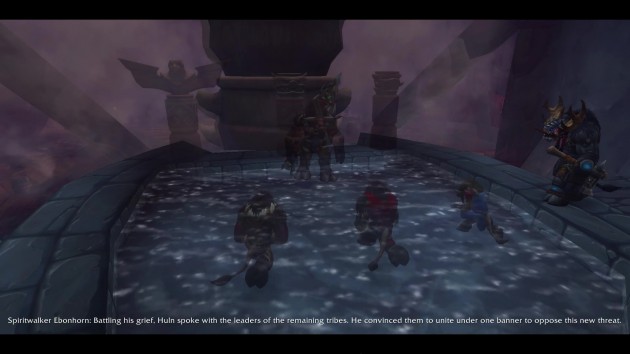 Spiritwalker Ebonhorn: He went on to lead the tauren against the Burning Legion in the War of the Ancients.
The Story of Huln withnessed: 1/1
Completion
Spiritwalker Ebonhorn: You have seen only a taste of what Huln Highmountain accomplished during his lifetime. Let us delve deeper into the past…
The Story of Huln