Mayla Highmountain: Nearly all of the civilians have been evacuated. We are starting to turn the drogbar numbers but we still need to find where in this mess the Underking is at. Lasan has an eagle ready for you. Can you scout the battlefield for that villain?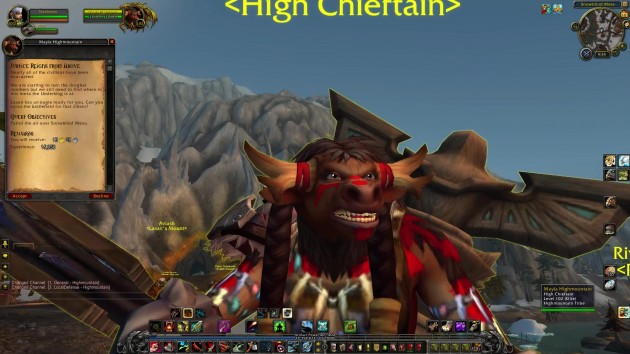 Quest Objectives
Patrol the air over Snowblind Mesa.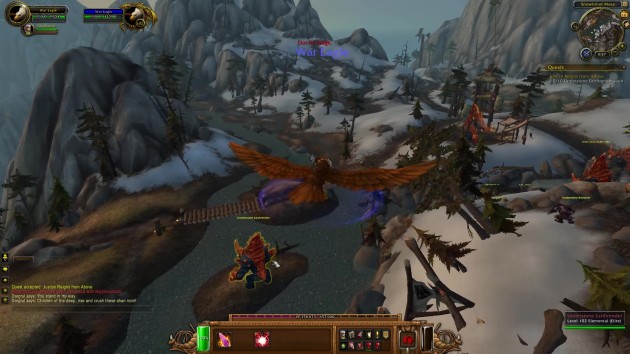 Intermission
Highmountain Defender: We stand with Highmountain.
Dargrul: You stand in my way.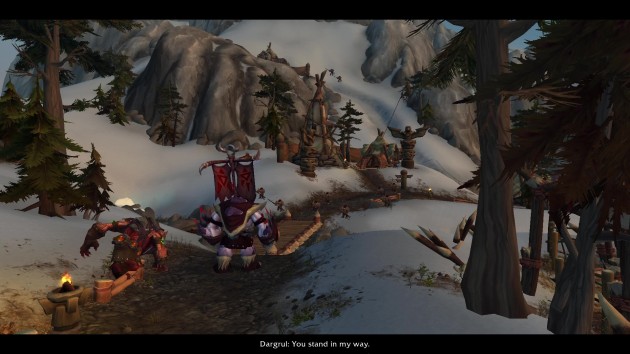 Dargrul: Children of the deep, rise and crush these shan ronir!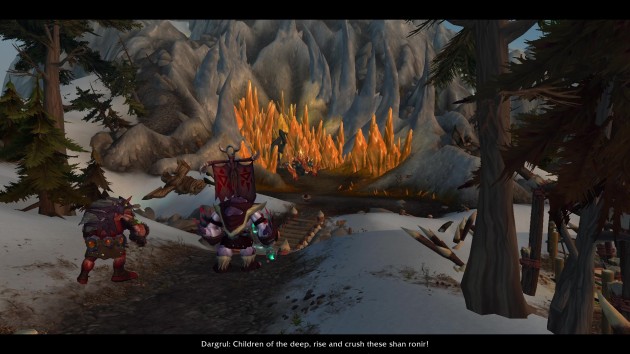 New Objective: Understone Earthrender slain: 0/10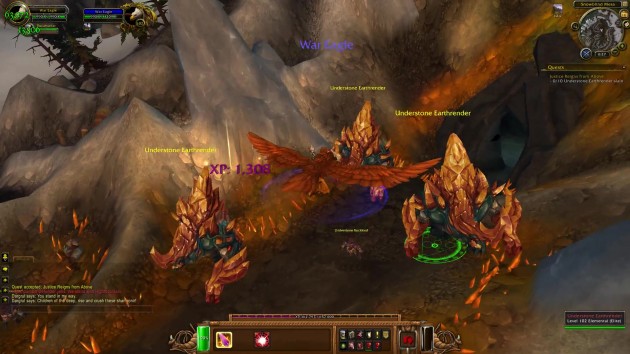 Completion
Lasan Skyhorn: Well done. We will make a Skyhorn out of you yet.
Justice Reigns from Above