Mayla Highmountain: The Skyhorn people are some of the greatest pathfinders and hunters this world has ever known. They are a proud people, but should be willing to listen to reason. We have an eagle you can use near the flight master. It can fly you to their stronghold. Please, (name), go to their leader Lasan and remind him that only together, we are Highmountain.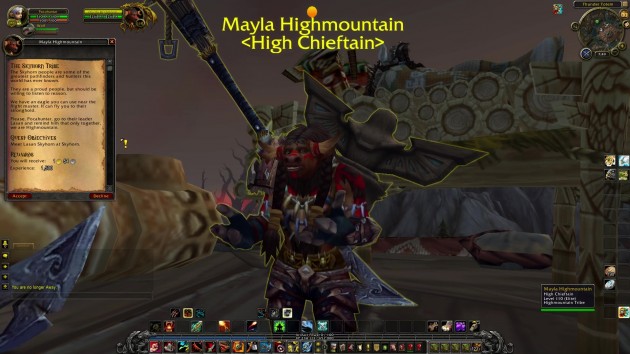 Quest Objectives
Meet Lashan Skyhorn at Skyhorn.
Completion
Lasan Skyhorn: You again. Ha! You have spirit, child. I will give you that.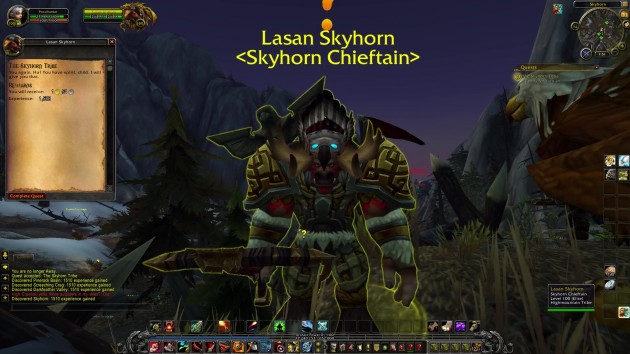 The Skyhorn Tribe