Spiritwalker Ebonhorn: It is no accident that Dargrul attacked the Rivermane in force. It is their farms and their pastures that supply for the region. Please, get Jale to Thunder Totem. With luck, the High Chieftain will have reinforcements to send to the area. We will rally the survivors here and follow as quickly as we can.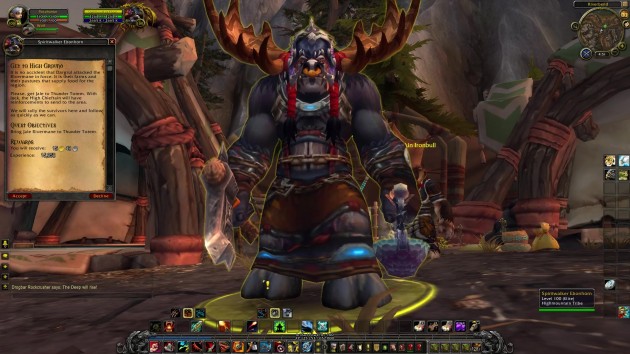 Quest Objectives
Bring Jale Rivermane to Thunder Totem.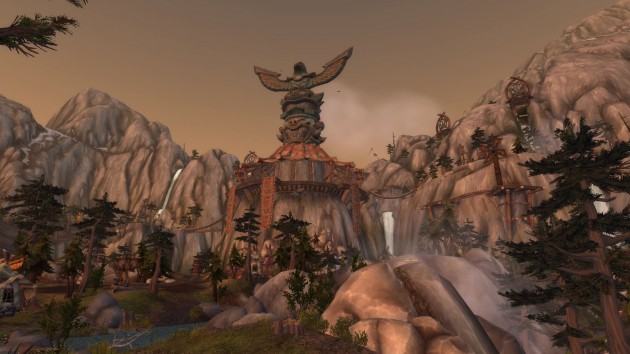 Intermission
Jale Rivermane: The treacherous Dargrul stole the Hammer of Khaz'goroth. He seems to think HE is the hero of the prophecy that shall wield the hammer against the Legion. At the rate he is going there won't be anything left for the Legion to destroy.
Location: Thunder Totem
Escort Jale Rivermane to Thunder Totem: 1/1
Jale Rivermane: Thank you champion. We should be safe now. Follow me and I can show you how to get to the top of the totem. I must look to my people. You would do well to find Warbrave Nava and tell him of what happened at Riverbend.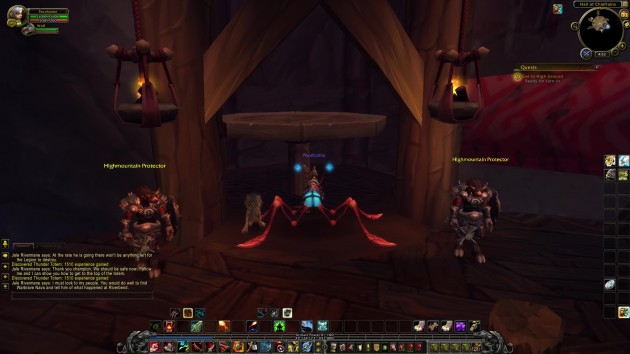 Completion
Warbrave Nava: You come riding on the tides of war, champion. I hope you are prepared for what is to come.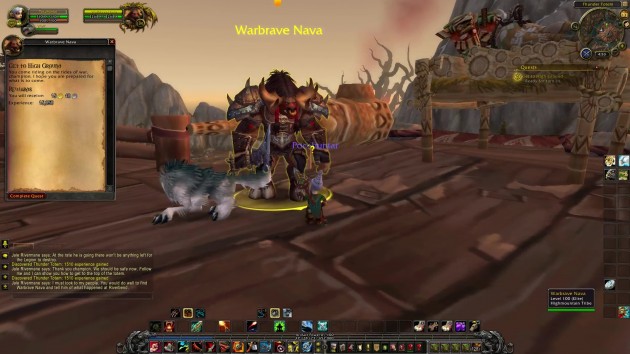 Get to High Ground