High Exarch Turalyon: (Name), you have seen what my people are capable of firsthand. We have been forged over millennia as specialists against the Legion. Now, I believe it is time to take up arms alongside our brothers and sisters of the Alliance. Join us at the Vindicaar. I believe we have much to discuss with Captain Fareeya.
QUEST OBJECTIVES
Travel to the Vindicaar with Turalyon.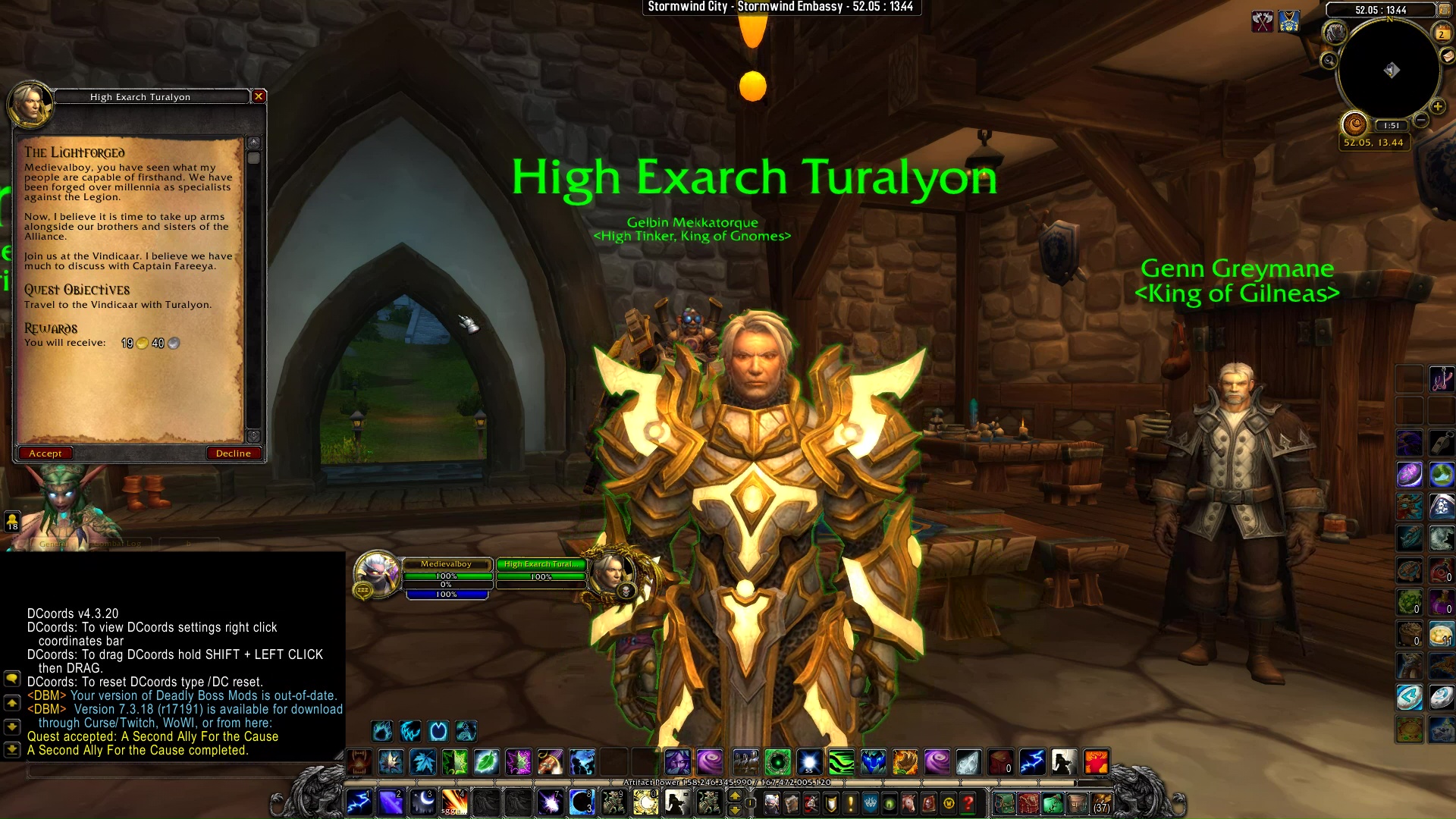 PROGRESS
King Anduin Wrynn: I am eager for the Lightforged to join the Alliance. Turalyon, bring our champion with you to the Vindicaar so that you may address your troops together.
High Exarch Turalyon: It will be done, High King. This way, champion. Fareeya, I need a beacon to the Vindicaar.
Captain Fareeya: At once, High Exarch.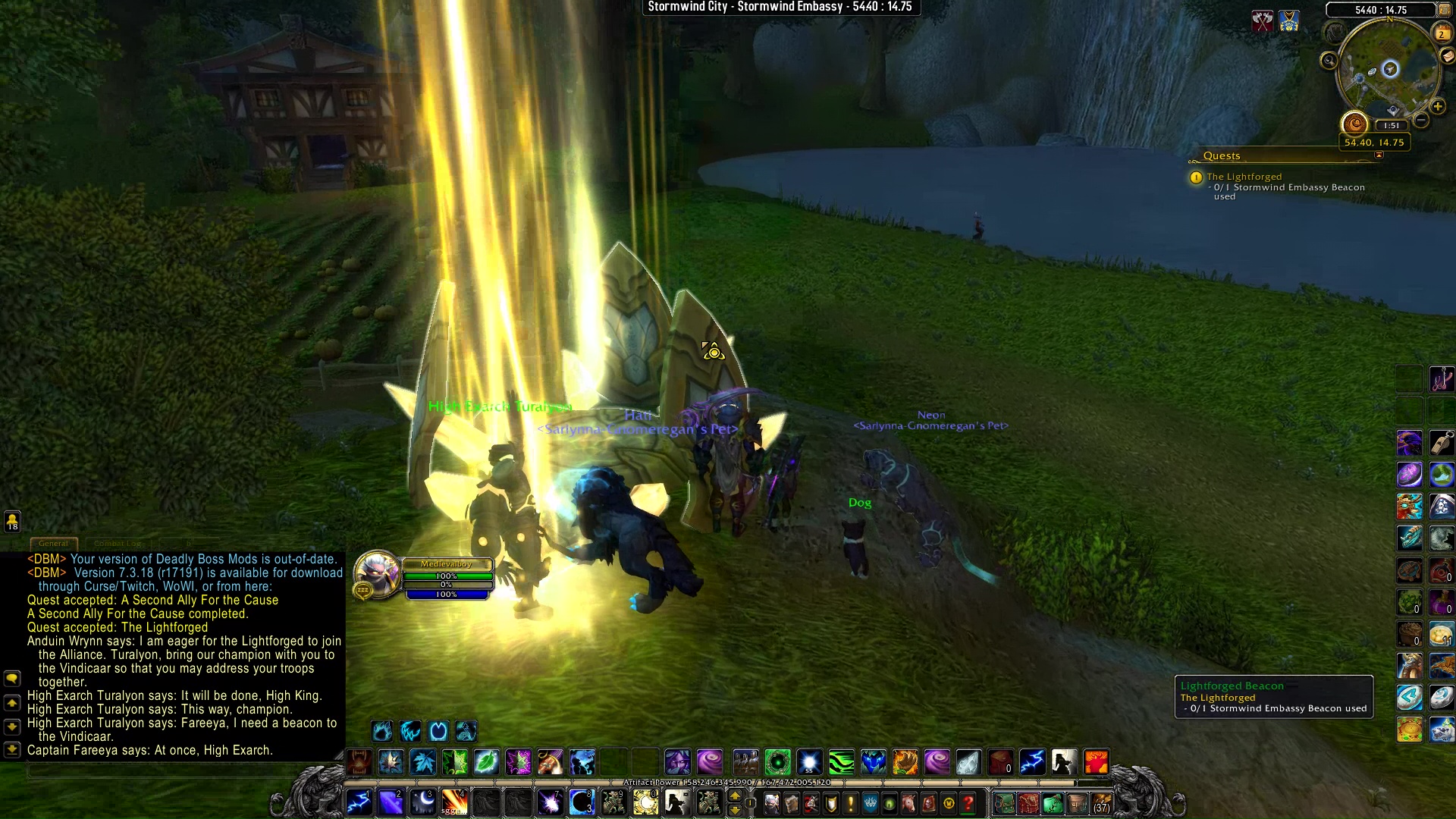 Captain Fareeya: I did not expect you back so soon, High Exarch. I assume your meeting with the king went well?
High Exarch Turalyon: Indeed. He is eager to have the Army of the Light fighting on the side of the Alliance. Assemble our forces, captain, and I will make the announcement.
Captain Fareeya: You know how fond I am of your speeches, but can it wait? We were just about to send these initiates to undertake the trials.
High Exarch Turalyon: Ah, this is excellent timing, champion. You can see firsthand what it means for a soldier to become Lightforged. Proceed, Fareeya.
COMPLETION
Captain Fareeya: Welcome, (Name). You are about to bear witness to a ritual none but members of the Army of the Light have seen.
The Lightforged