Spiritwalker Graysky: Oenia Skyhorn was a legendary chieftain of her tribe. Though she crossed over to the spirit realm long ago, her presence is still felt all around us. Ebonhorn told me that Oenia placed a ward here to protect the people she cared for so deeply… perhaps from the specter of the Darkness. Use the Water of Vision to journey into her echoes. Worry not that this ritual might disturb her rest. A hero like Oenia would relish a chance to aid us in the present.
QUEST OBJECTIVES
Use the Water of Vision to walk in the memories of Oenia Skyhorn.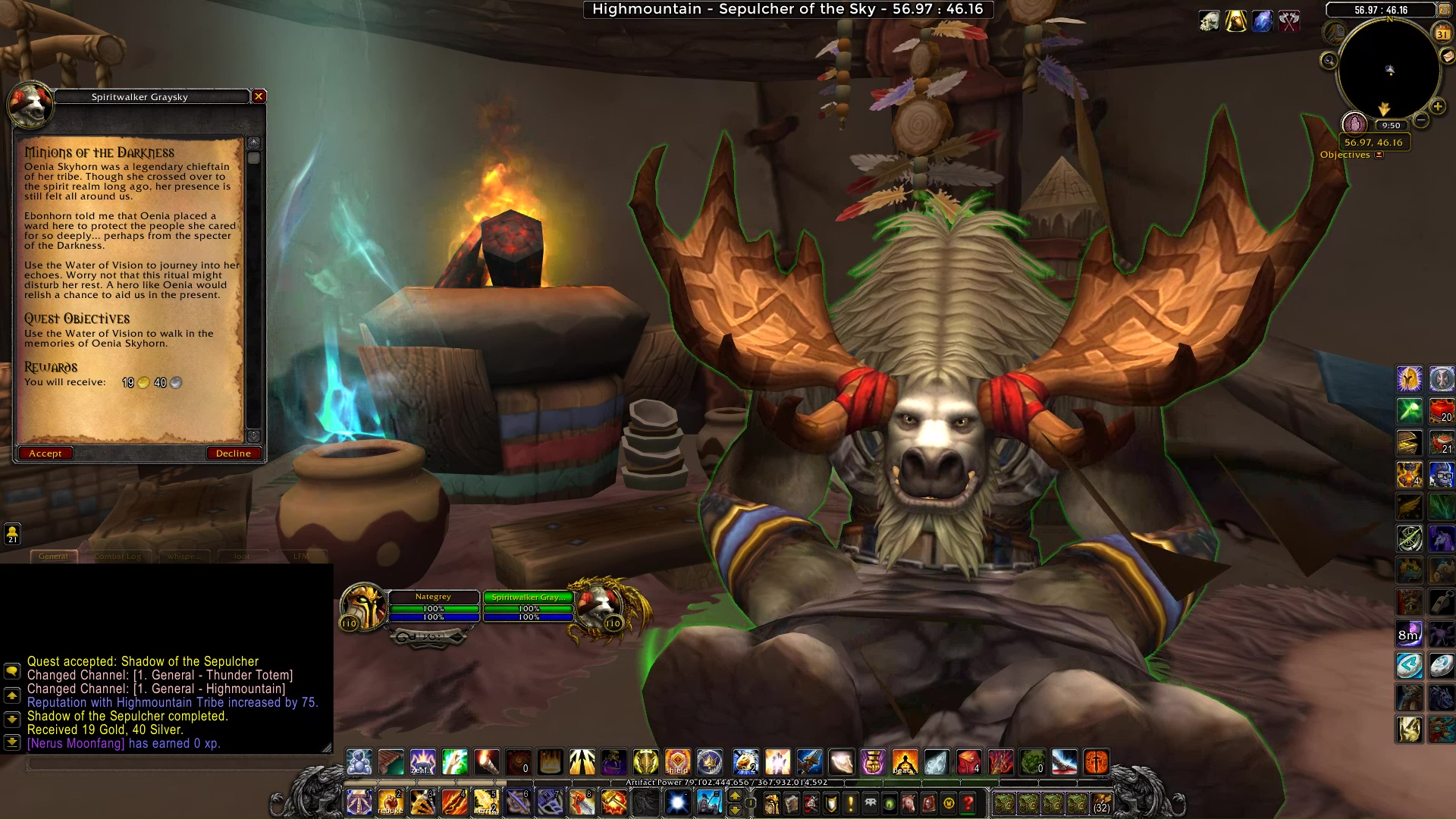 PROGRESS
Oenia Skyhorn: Begone, spirits! Tell the Darkness he is not welcome in this place!
Dark Spirit: The master will return.
Dark Spirit: The Darkness will pierce the veil.
Dark Spirit: Dark overcomes light.
Disturbed Skyhorn Spirit: I have seen it! The Darkness approaches!
Dark Spirit: He will return.
Dark Spirit: He is master of shadows.
Dark Spirit: Embrace the shadow.
Dark Spirit: Accept the Darkness.
Uul'gyneth: The Skyhorn shall serve my masters! You will become the shadow that darkens the skies!
Sepulcher Ward placed: 1/1
COMPLETION
Spiritwalker Graysky: These shadows of the spirit realm grow stronger. I fear they may soon pierce the veil into our reality. I pray restoring the wards will set things right.
Minions of the Darkness