Spiritwalker Graysky: Spiritwalkers maintain balance between the world of the living and the spirit realm. We can travel into the memories of the dead to glean clues about the past. The wards Ebonhorn maintained were placed long ago by heroes who fought the darkness. By walking in their footsteps, we may locate the wards and restore them. Igrul, the drogbar known as the Scalebane, was a true friend to Huln Highmountain. Use the Water of Vision to enter his memories and find where he placed the first ward.
QUEST OBJECTIVES
Use the Water of Vision to walk in the memories of Igrul the Scalebane.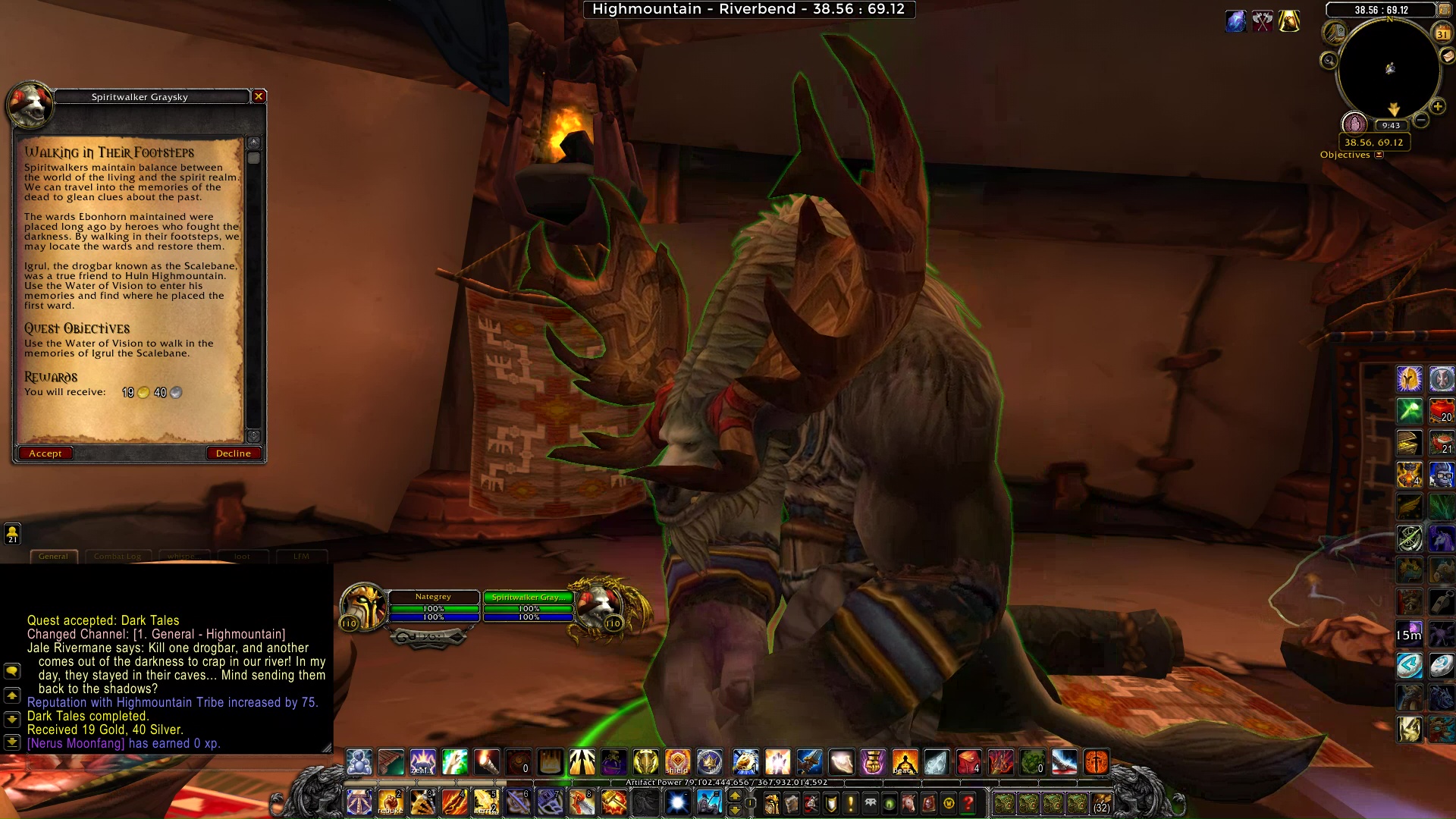 PROGRESS
Uul'gyneth: Serve your true masters, drogbar! Your defiance means death!
Igrul the Scalebane: This ward will help seal away a great evil. So long as I draw breath, the Darkness will never be free!
Bitestone Ward placed: 1/1
COMPLETION
Spiritwalker Graysky: I am pleased you were able to place the first ward. We are one step closer to saving Ebonhorn. But this mention of the Darkness is unsettling. It is a monster spoken of in our myths and folklore, tales told around campfires to spook the young. Could these stories be based in truth?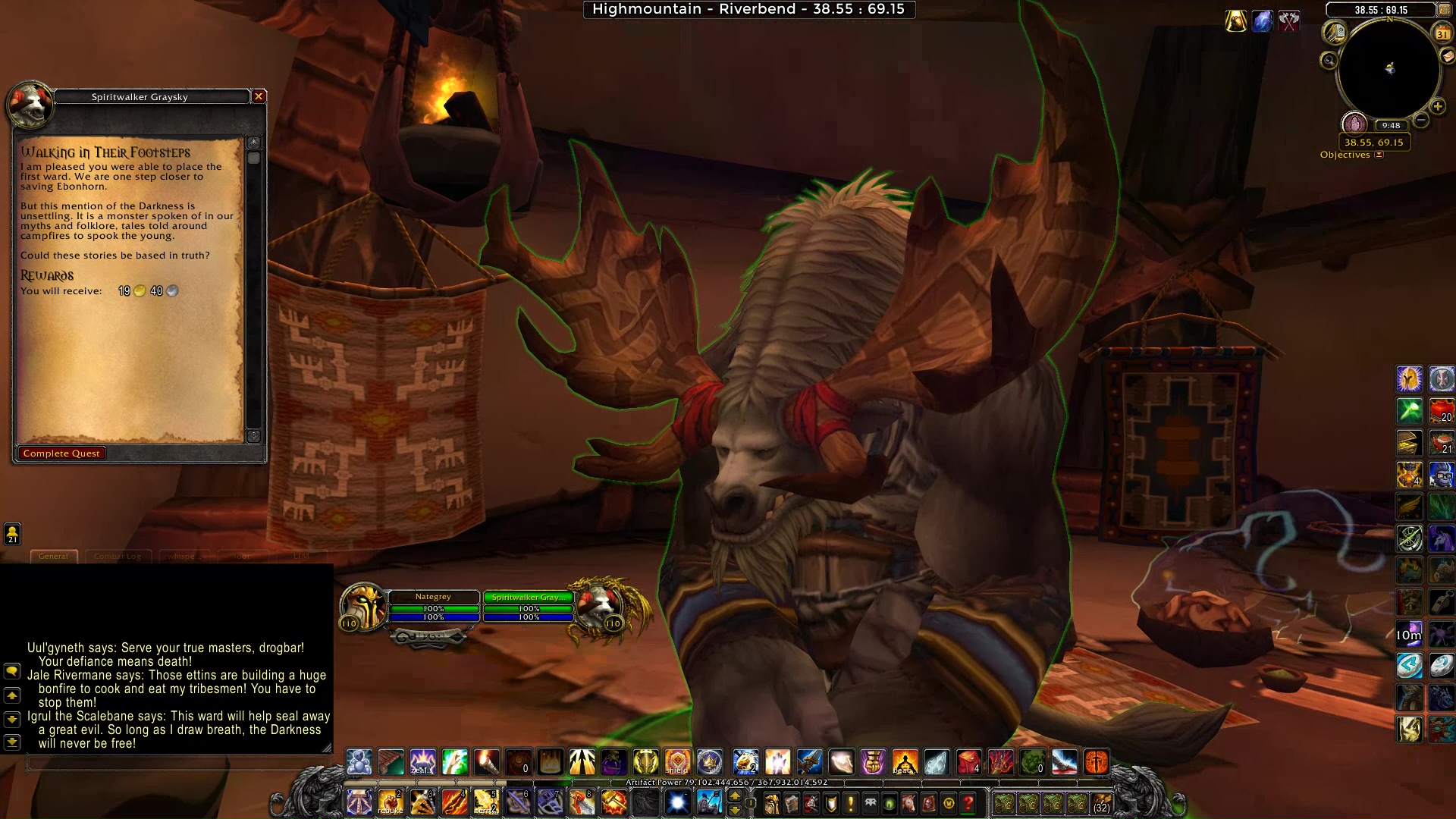 Walking in their Footsteps