Baine Bloodhoof: We have planned a great feast to welcome the Highmountain tauren to Thunder Bluff. It will be their first visit to the lands of Kalimdor. I have been exchanging missives with their chieftain… I look forward to meeting her. Will you join us in Mulgore? It would be good for them to see a familiar face that aided their fight against the Legion.
QUEST OBJECTIVES
Meet Baine Bloodhoof at Thunder Bluff in Mulgore.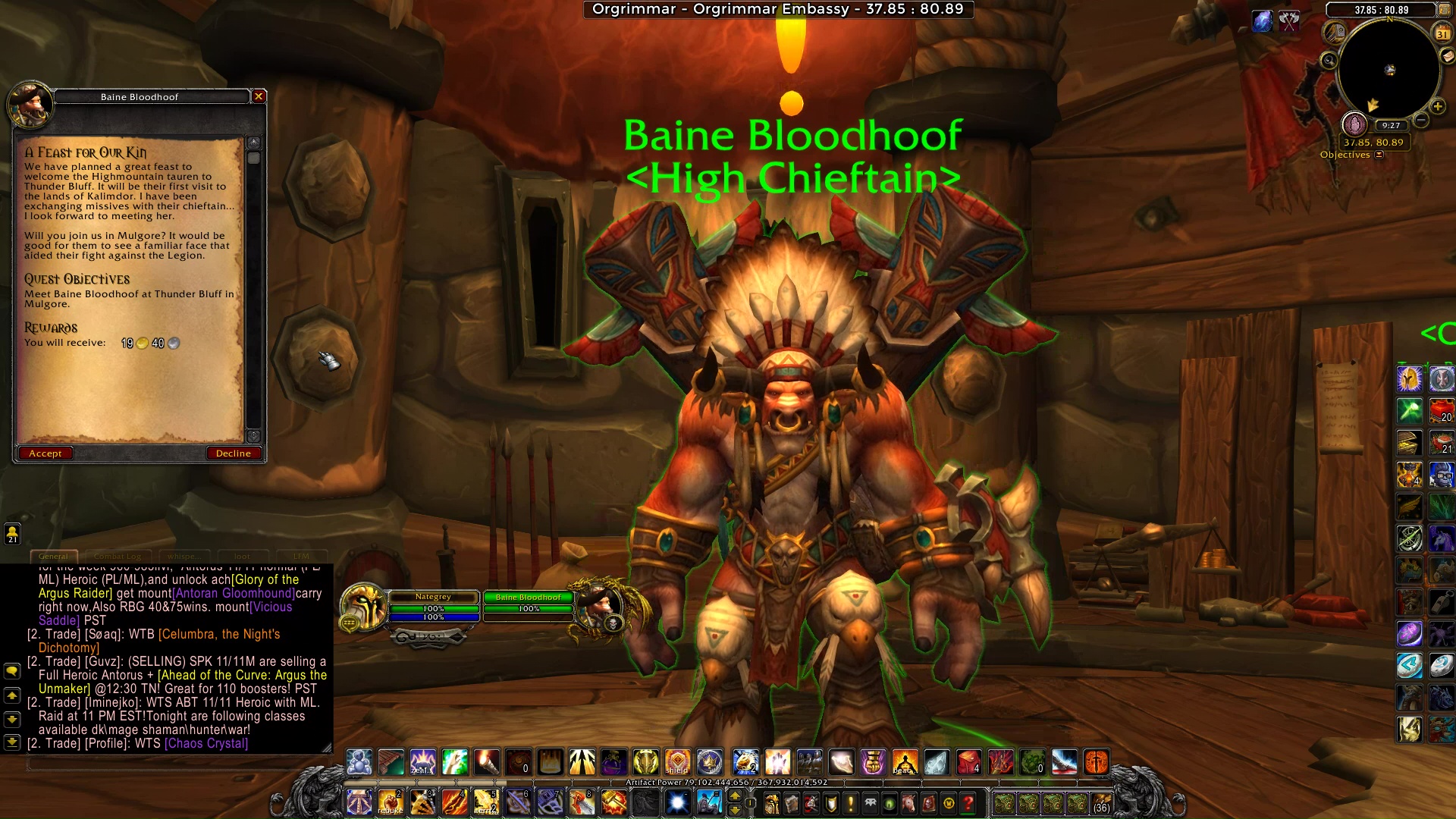 PROGRESS
Lady Sylvanas Windrunner: Chieftain Bloodhoof, have our champion join you for you feast in Thunder Bluff. By the time dessert is served, I want their oath of loyalty to the Horde.
Baine Bloodhoof: It shall be so, Warchief. This way!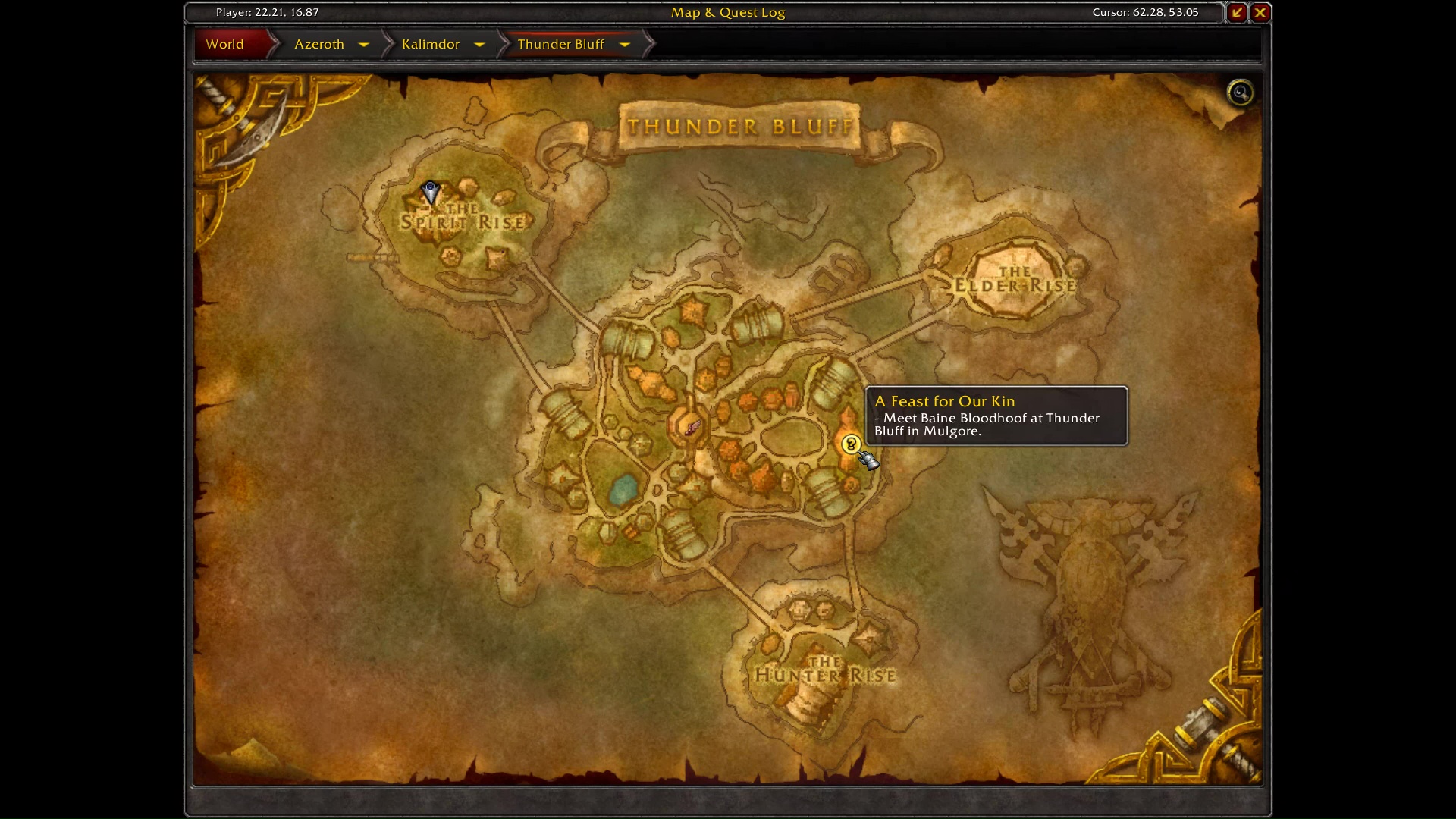 COMPLETION
Baine Bloodhoof: Welcome, (Name). Mayla speaks of you as a trusted ally. Your presence will surely help convince her of the merits of joining the Horde.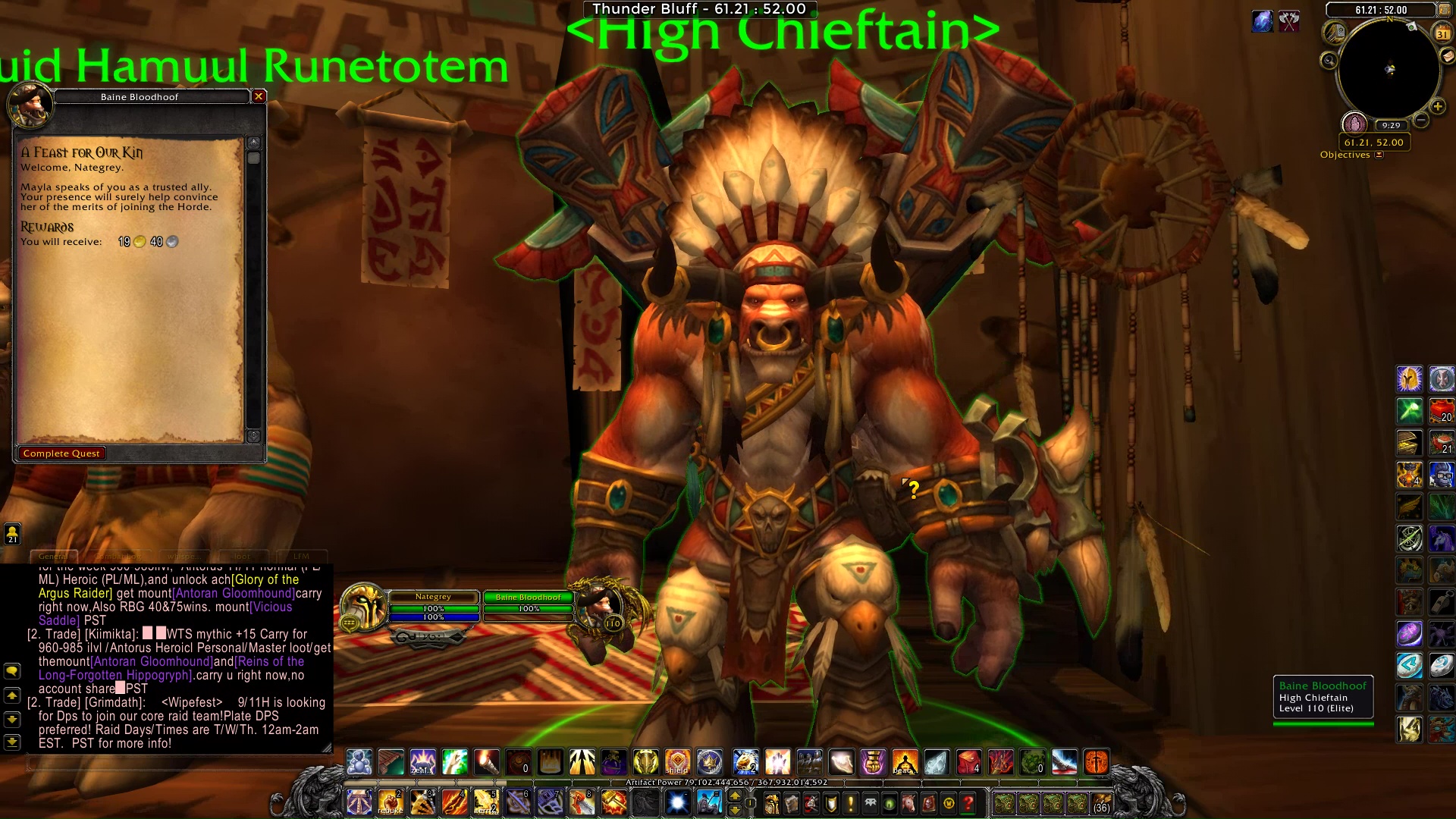 Baine Bloodhoof: Thank you for coming, Mayla. It is my honor to welcome you to Mulgore.
Mayla Highmountain: Your invitation was most kind, Baine. It is time for our two peoples to renew our bonds of kindship.
Baine Bloodhoof: It is our kinship that I wish to speak. I hope that– Spiritwalker?!
Spiritwalker Ebonhorn: I should never… have left… the mountain…
Uul'gyneth: The wards have weakened! He will be ours!
Mayla Highmountain: Ebonhorn! What dark force grips you?
Baine Bloodhoof: I know this power all too well. Champion! We need your help!
A Feast for our Kin