Lady Sylvanas Windrunner: One new ally will prove useful. A second will make us even stronger. Even now, the Alliance plots and schemes against us. We must move quickly, or they will strike before we are prepared to counter their aggression. Say the word when you are ready to begin pursuit of our next ally. There must be no hesitation.
QUEST OBJECTIVES
Choose a second ally to pursue.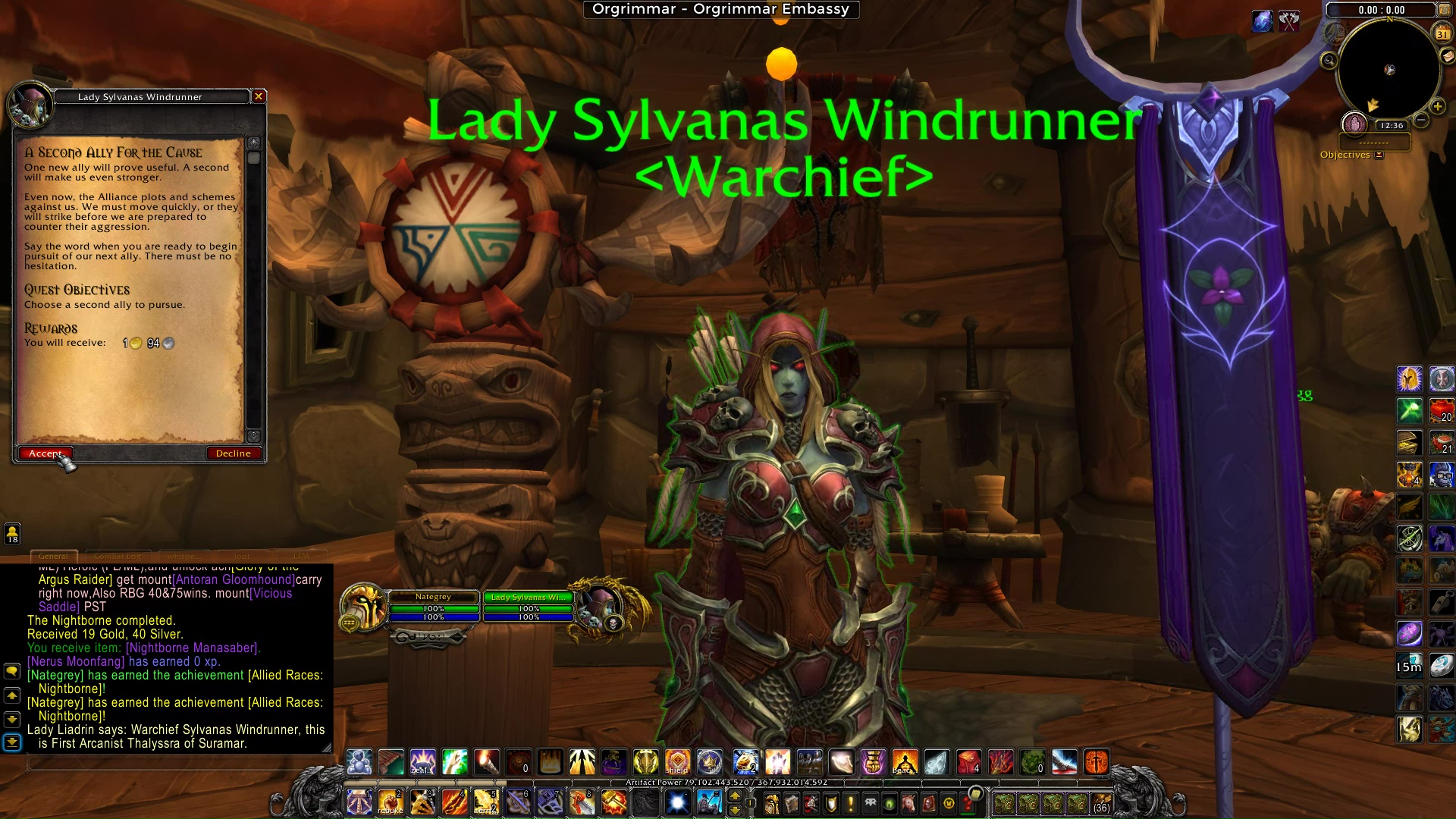 PROGRESS
(I am ready to pursue our next ally.)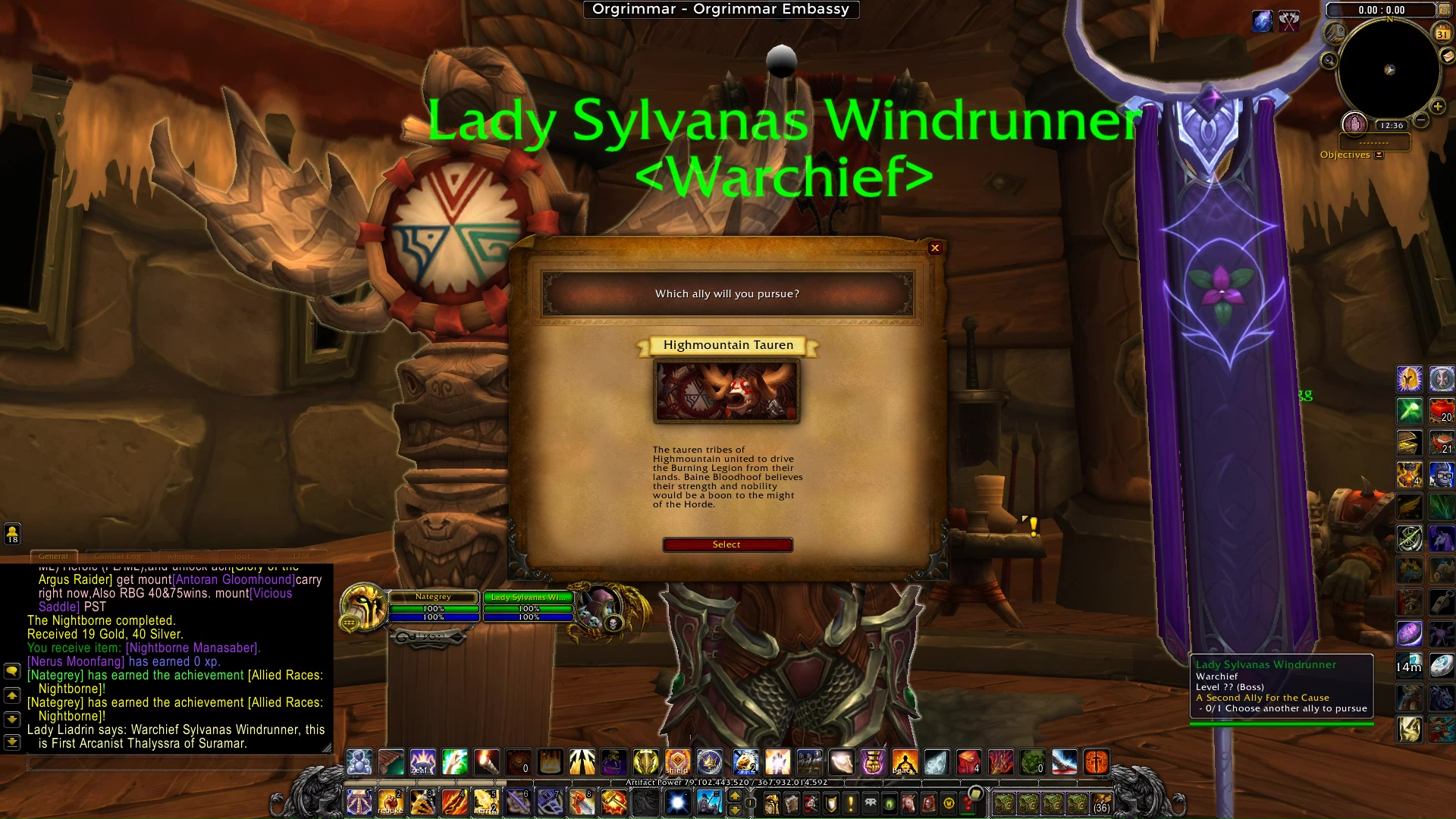 COMPLETION
Lady Sylvanas Windrunner: The rise of the Horde is at hand. Secure our new ally, champion!
A Second Ally for the Cause