Lady Sylvanas Windrunner: Baine Bloodhoof and Lady Liadrin have come to suggest potential allies to fortify our ranks. Each of them knows what is needd to keep the Horde strong. You have proven to be a formidable champion, (Name). I put it to you to choose which course we pursue first. Hear what they have to say and make your decision. Tell me your choice and we will proceed with our plan to strengthen the Horde.
QUEST OBJECTIVES
Speak with Baine and Liadrin to learn more about potential allies.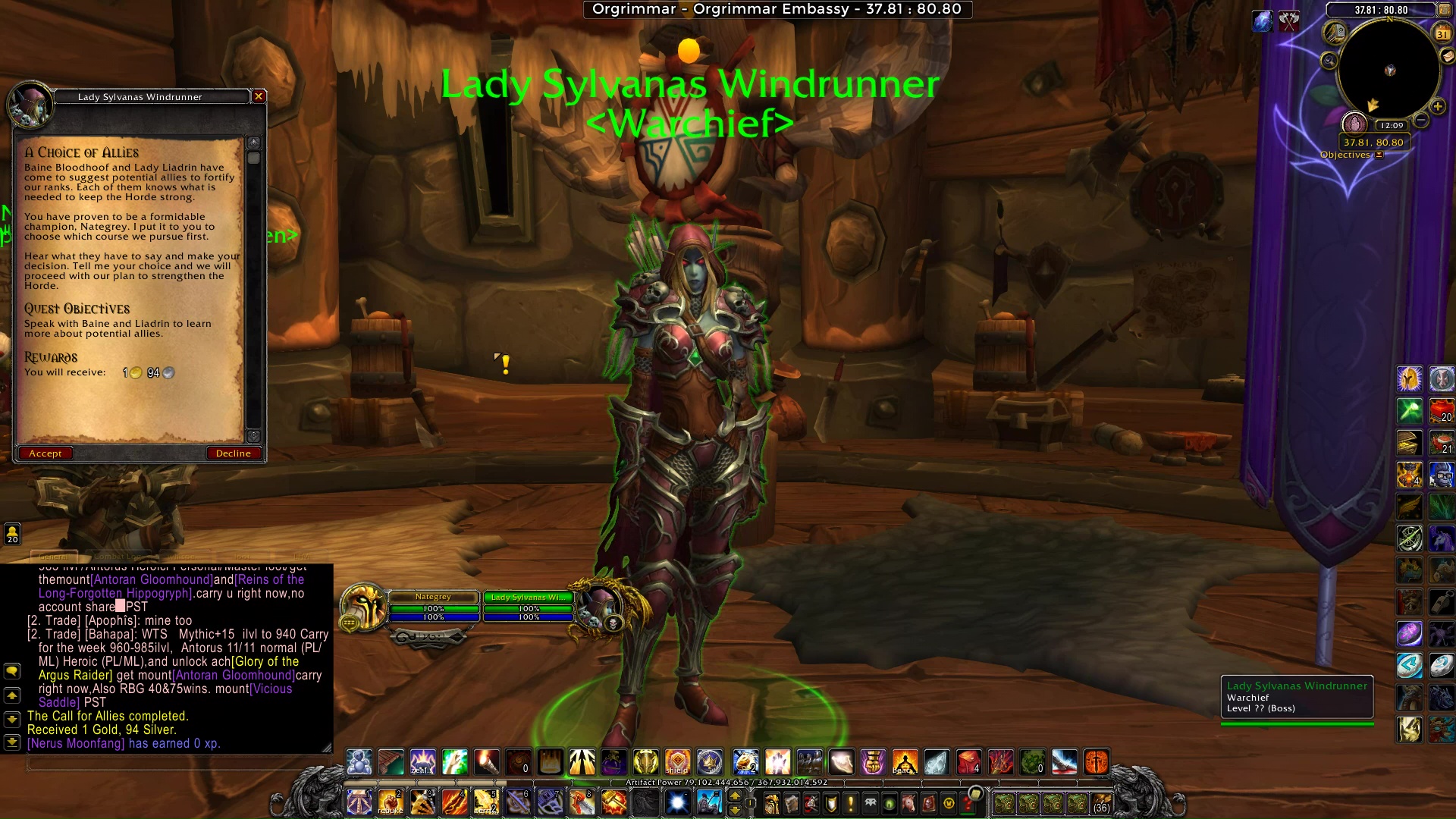 PROGRESS
Lady Liadrin: (Name), I am glad you are here. We must convince the warchief to pursue an allegiance with the nightborne.
(What do we know about the nightborne?)
The nightborne of Suramar spent millennia isolated behind an arcane barrier, slowly transformed by the magic of the Nightwell. These proud noble elves now seek to reclaim their place in Azeroth.
Arcane Pulse: Deals 74 Arcane Damage to nearby enemies and reduces their movement speed by 50%. Lasts 12 sec.
Cantrips: Conjure up an Eldritch Grimoire, allowing you mail access for 1.5 minutes. 3 sec cast. 10 min cooldown.
Magical Affinity: Increases magical damage dealt by 1%.
Arcane Resistance: Reduces Arcane damage taken by 1%.
Ancient History: Increases inscription skill increased by 15.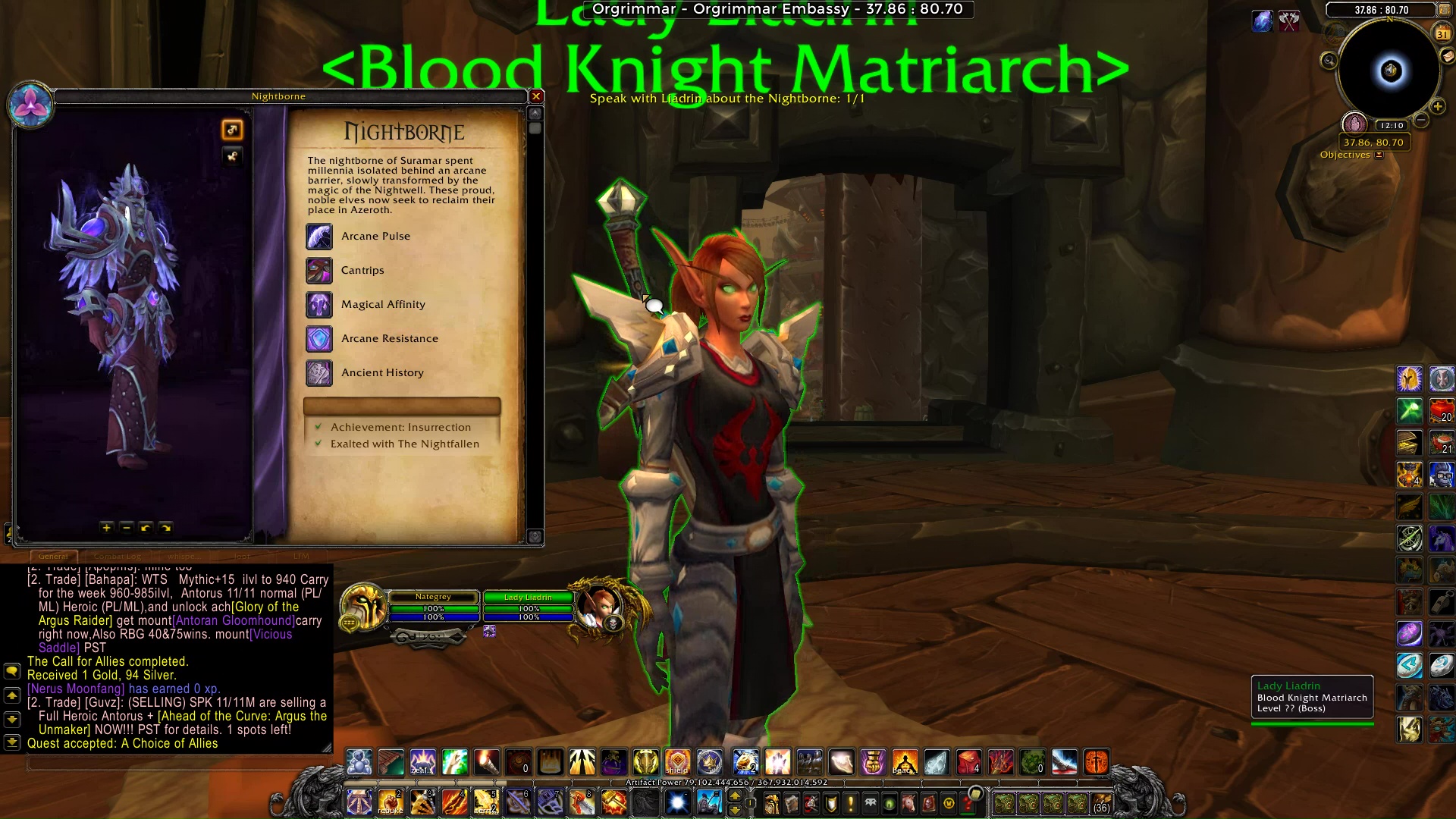 Baine Bloodhoof: We share much with the Highmountain tauren. It is my belief that they would make ideal allies in the time to come.
(What do we know about the Highmountain tauren?)
The tauren of Highmountain are devoted to the spirits of earth, river, and sky. After ages spent protecting their sacred mountain, they are now ready to venture out into the world beyond the Broken Isles.
Bull Rush: Charge forward, knocking down your enemies.
Rugged Tenacity: Reduces damage from incoming attacks.
Mountaineer: Increases Versatility.
Waste Not, Want Not: Chance to gather additional meat and fish.
Pride of Ironhorn: Increases mining skill and speed.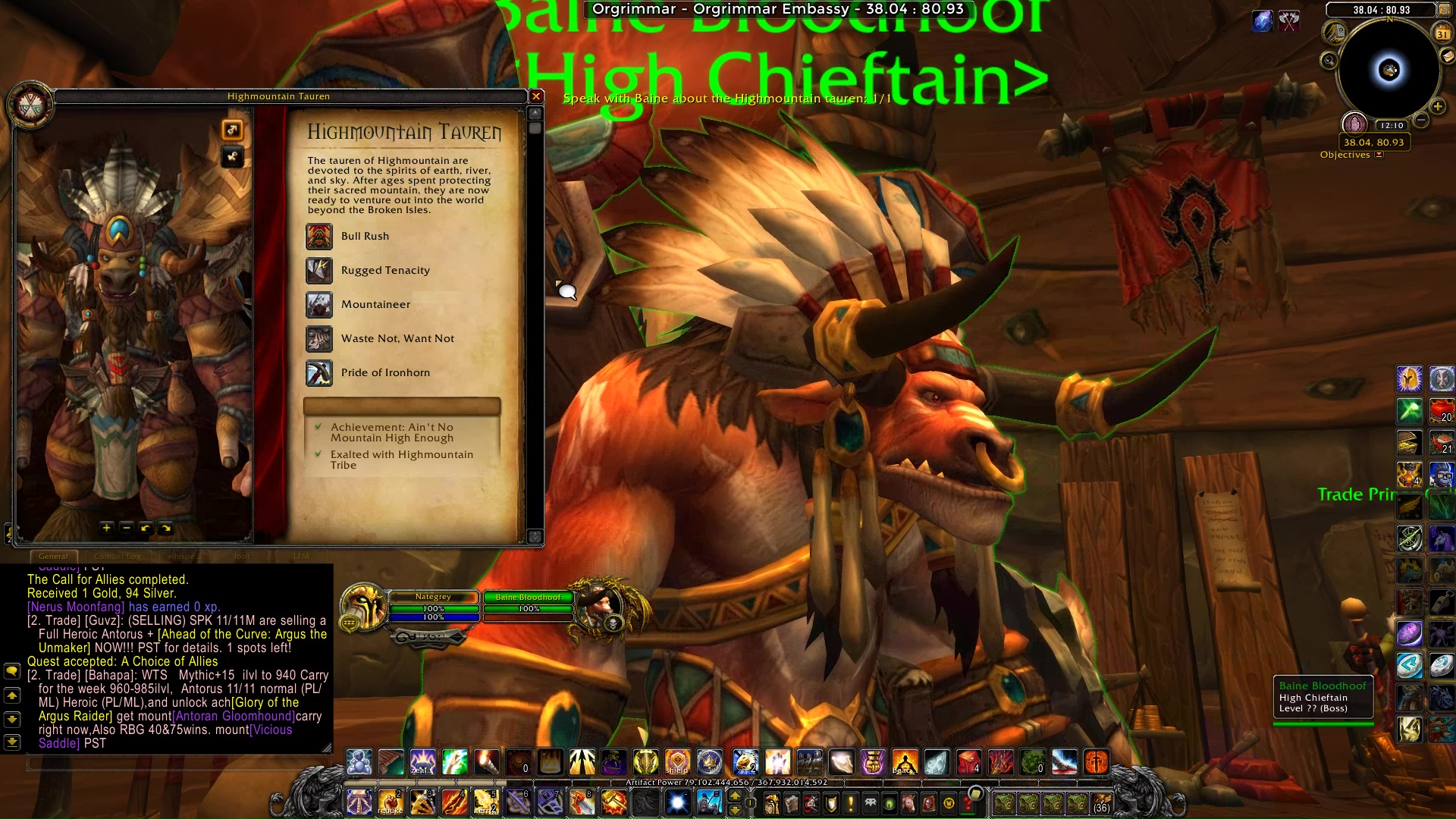 Lady Sylvanas Windrunner: (I am ready to pursue our next ally.)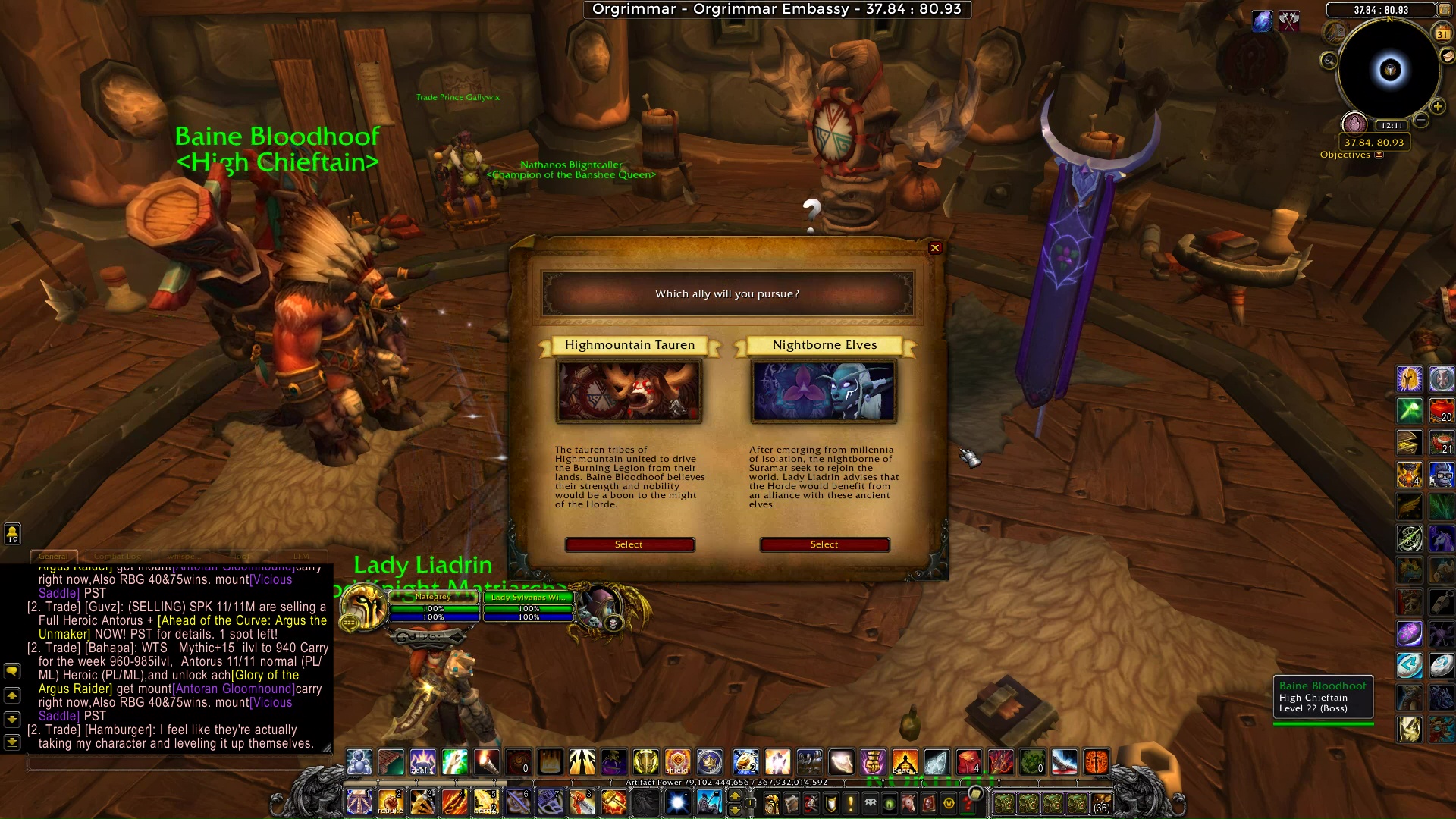 Choose an ally to pursue: 1/1
Objective Complete.
COMPLETION
Lady Sylvanas Windrunner: I have come to value your wisdom, (Name). The choice you make today will strengthen the Horde.
A Choice of Allies