Baine Bloodhoof: Spiritwalker Ebonhorn remains in great danger. He and Mayla have returned to Highmountain, but I believe they still need our aid. Let us journey to Thunder Totem and do whatever we can to mend Ebonhorn. Perhaps our deeds will strengthen the bond between our peoples.
QUEST OBJECTIVES
Meet Mayla Highmountain at Thunder Totem in Highmountain.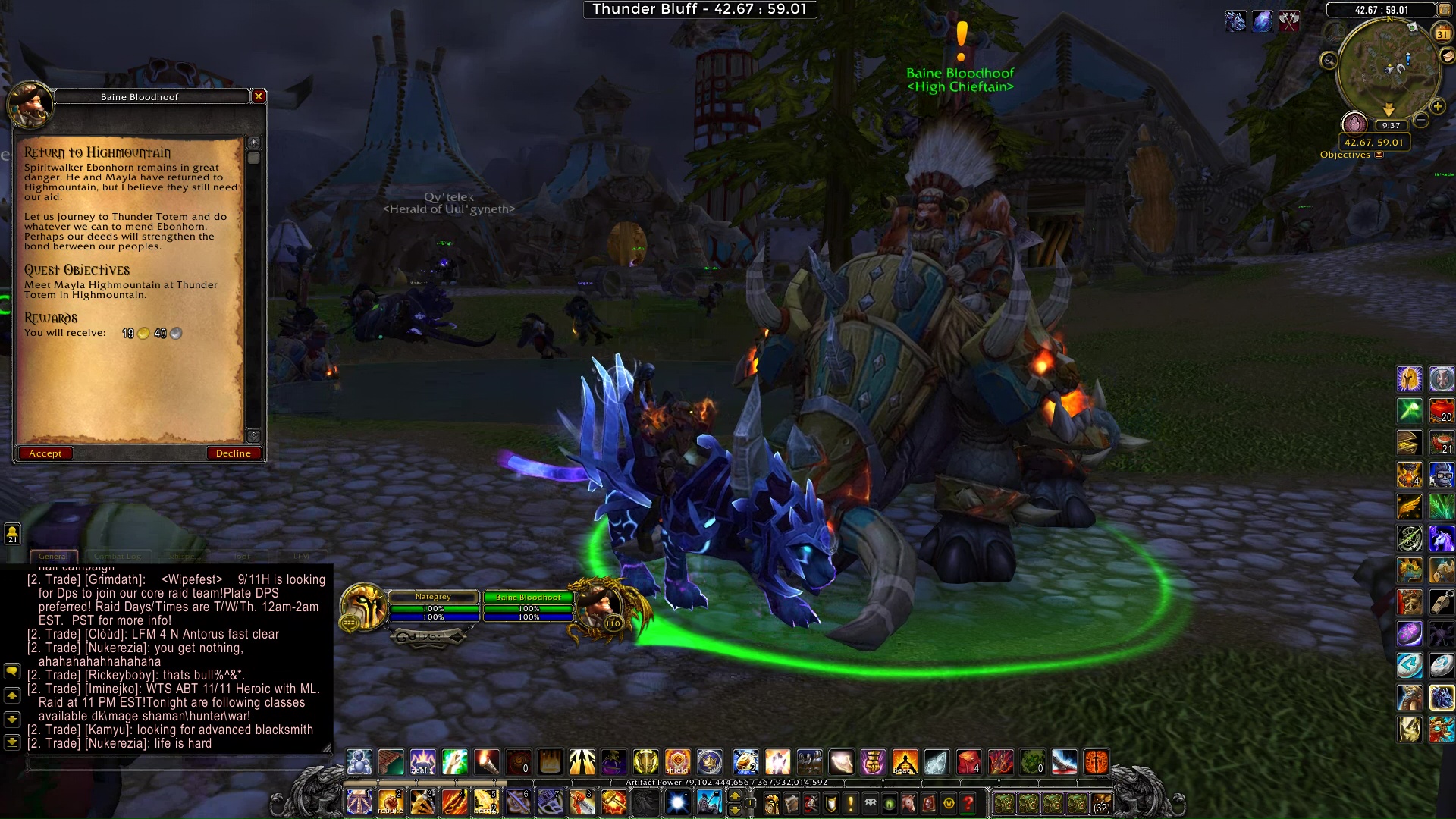 PROGRESS
TIP: Open your Map (M). If the Tower is up at Deliverance Point in the Broken Shore, fly there to take the portal to Highmountain. Otherwise, fly from Dalaran to Highmountain the old-fashion way.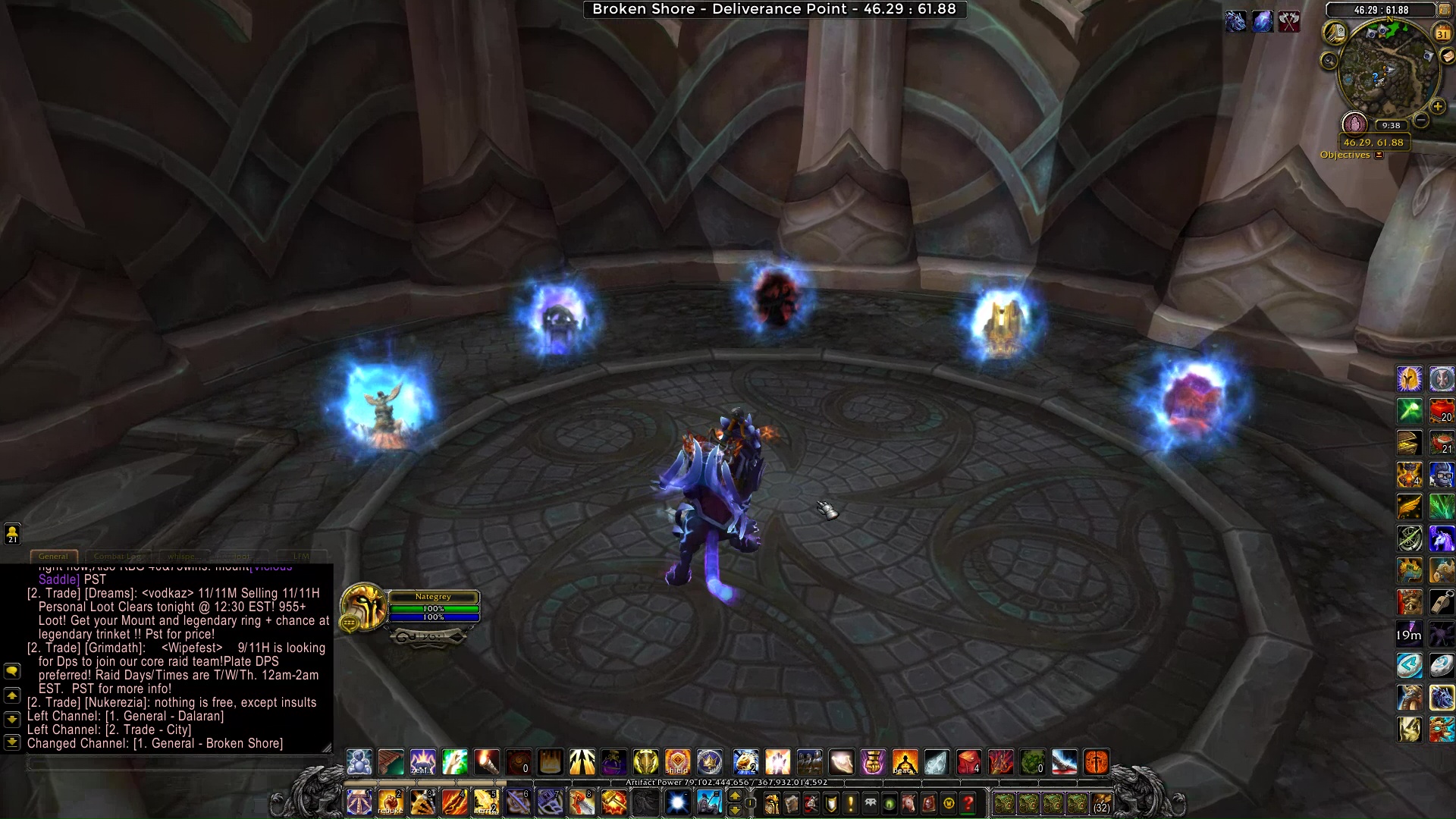 COMPLETION
Mayla Highmountain: Ebonhorn has spoken of ancient wards that must be maintained in Highmountain. Wards that hold back a great darkness. This may be tied to the evil that grips him now. We must hope that Spiritwalker Graysky can tell us more.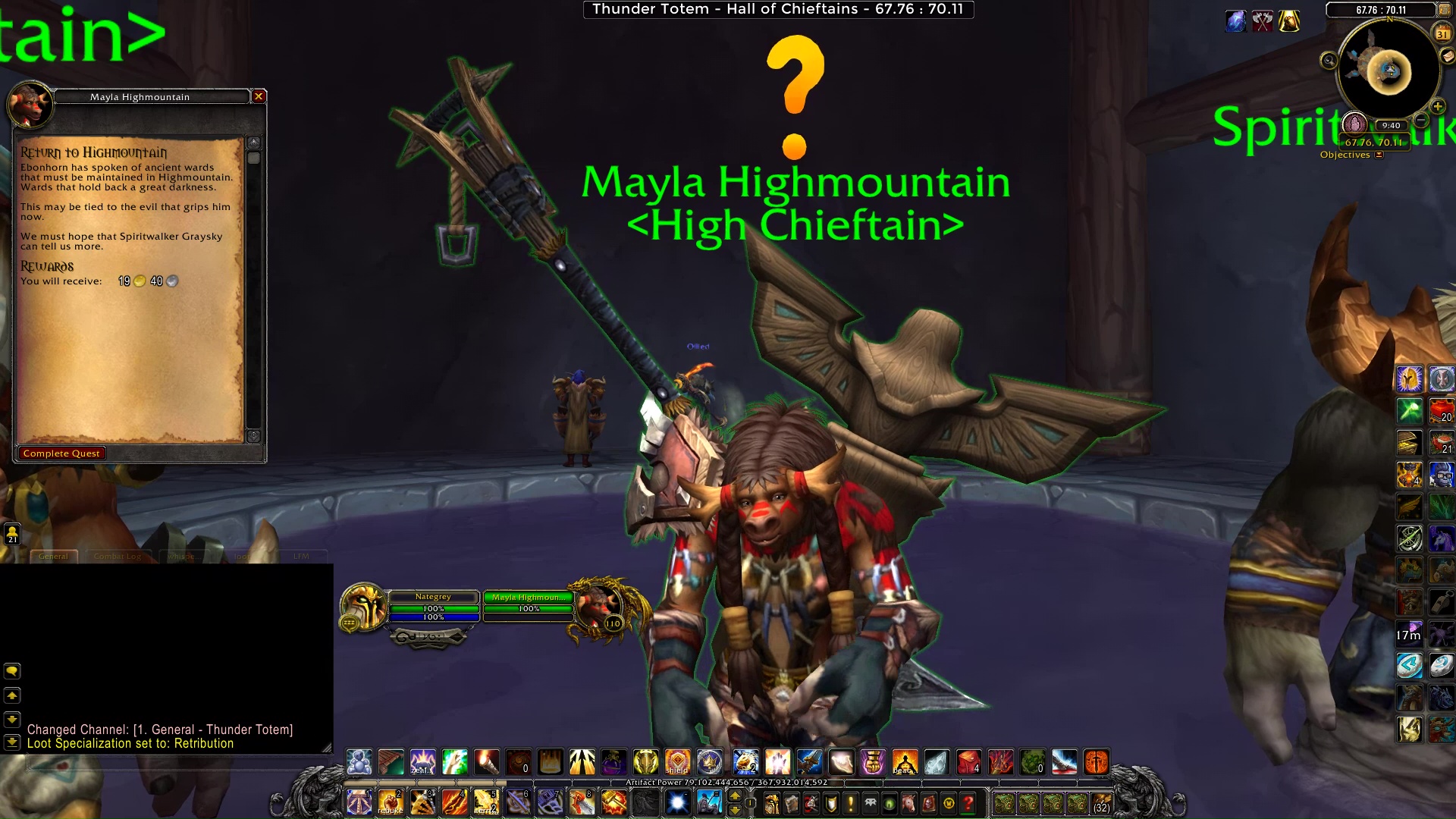 Return to Highmountain