Ambassador Blackguard: Hi. I'm Ambassador Blackguard. (Blackguard looks down at a piece of paper in his hand.) On behalf of the warchief, I am honored to welcome you to Orgrimmar, (race). (Glances at you, smiles unconvincingly, then looks back at the paper.) As a lifetime of adventure unfolds… ugh! That's it! I'm tired of reading this same greeting day in and day out. Go figure out where you can fight things, then talk to your emissary. Please just leave me alone.
QUEST OBJECTIVES
Find the Warchief's Command board in Orgrimmar.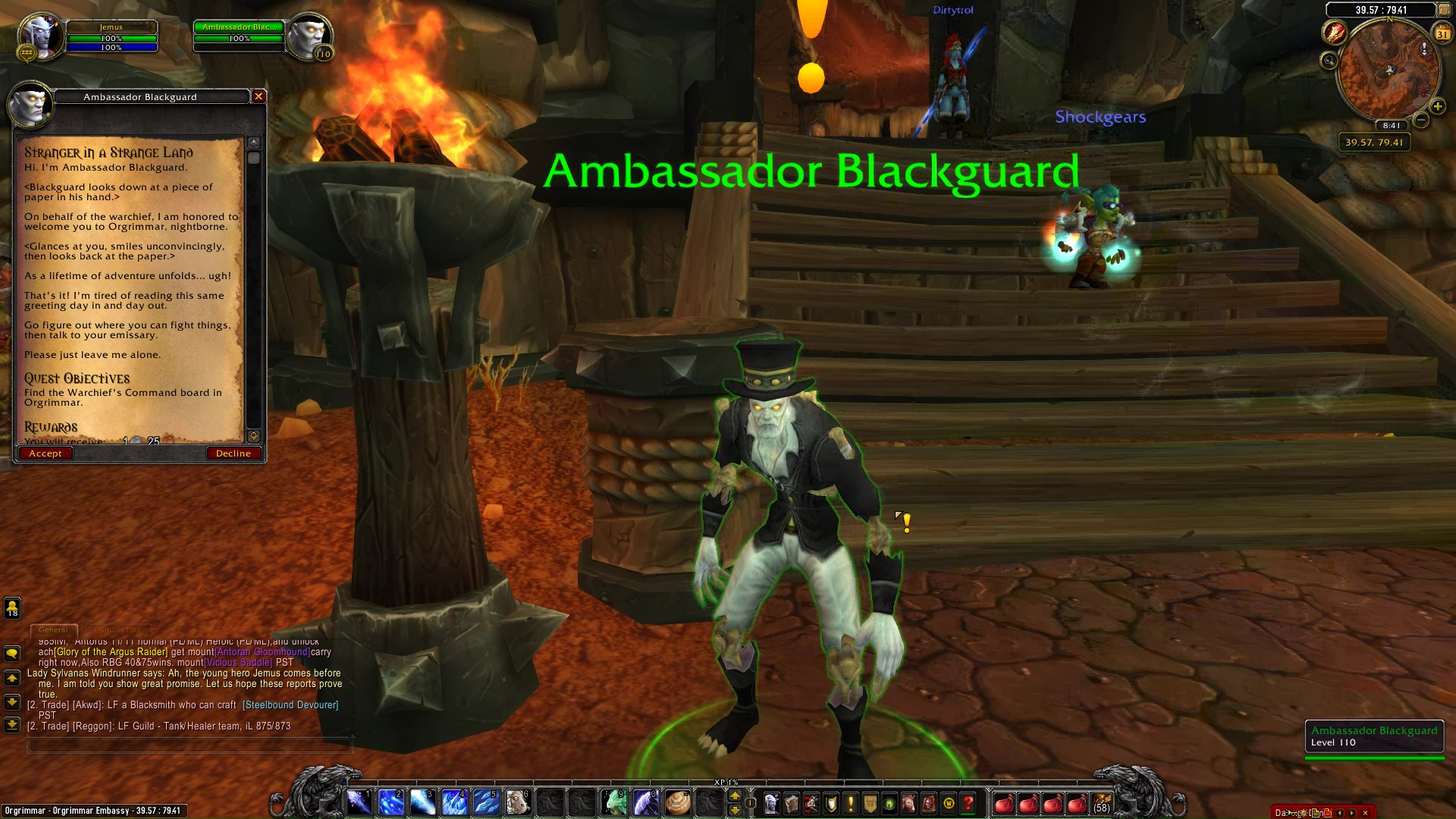 PROGRESS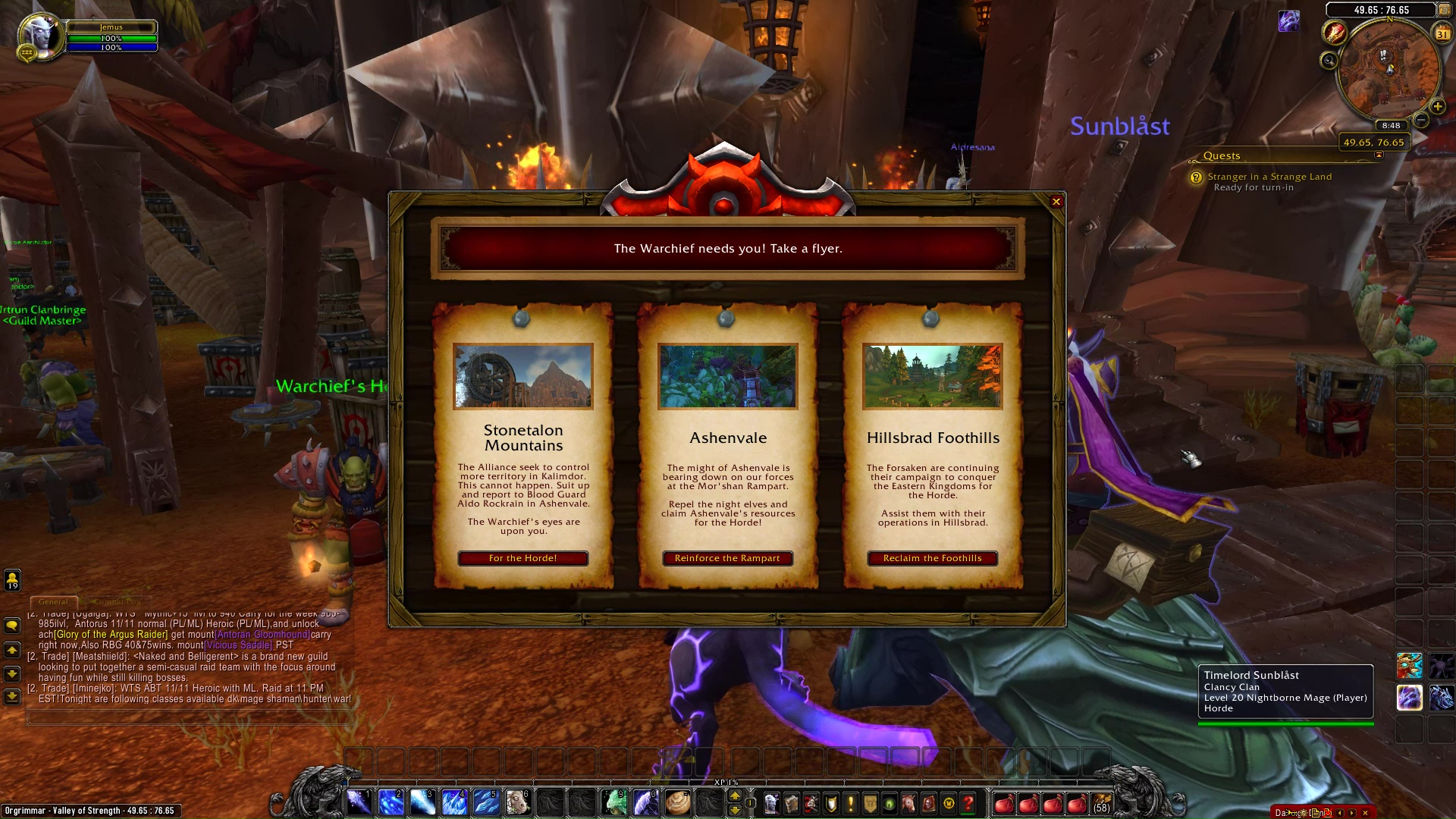 COMPLETION
Melitier Vahlouran: So this is Orgrimmar. The orcs have made some… interesting aesthetic choices. Be careful of the spikes, (Name). And the smells. So many smells.
Stars guide you, (Name). I have heard intriguing talk of the Hillsbrad Foothills. I will likely journey there.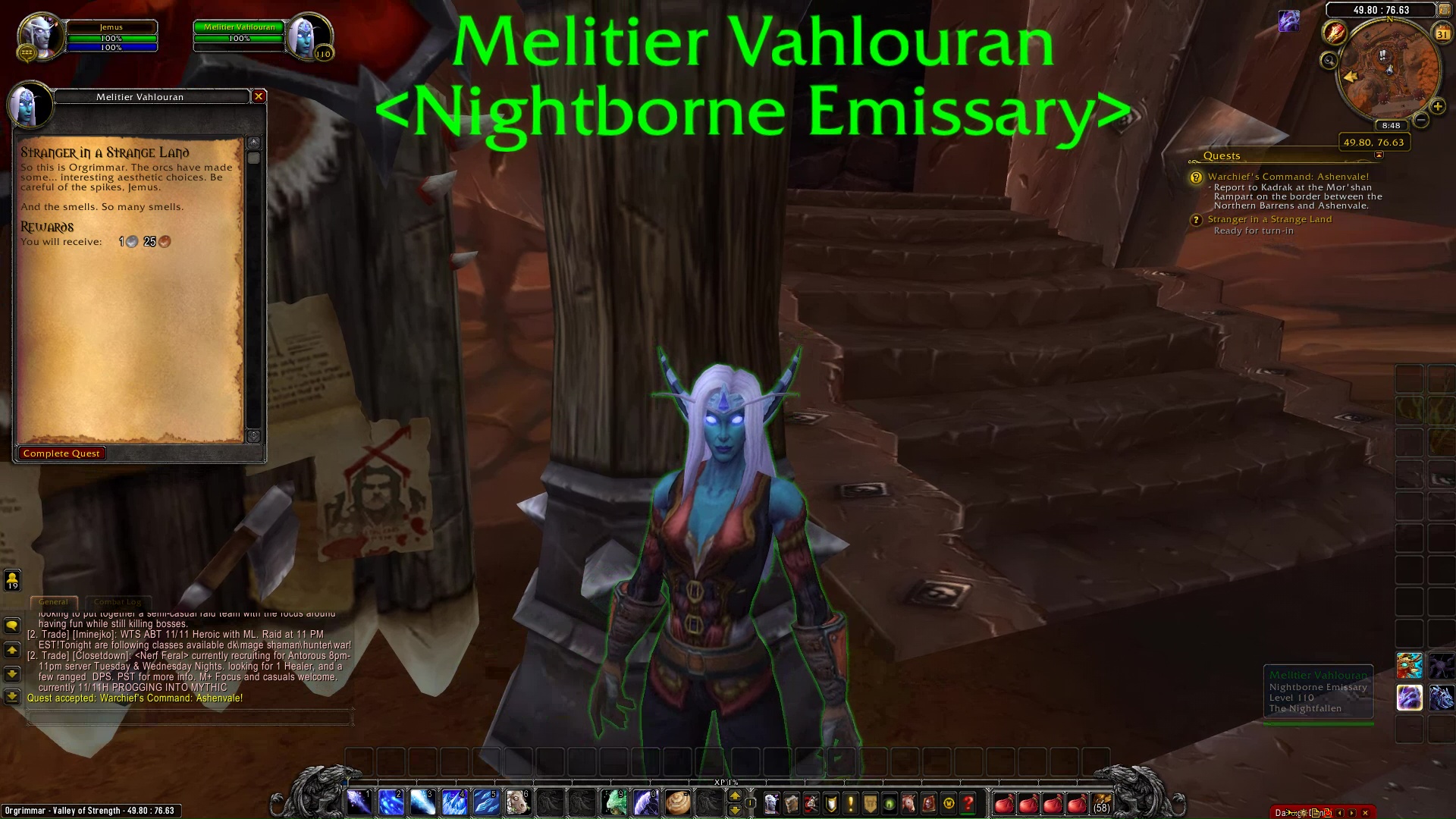 Stranger in a Strange Land