Trader Alexxi Cruzpot: These trolls are missing a real opportunity here! They complain about not having enough beasts to go around, yet have they really tried to mass produce them? Nope! With my Direhorn Growth Hormone, they'll be able to fill these pens to overflowing! Sure, the overcrowding might lead to disease and excess waste issues, but I'm sure those are solvable. Ha ha ha this is gonna be great!
QUEST OBJECTIVES
Feed the Direhorn Growth Hormone to your hatchling.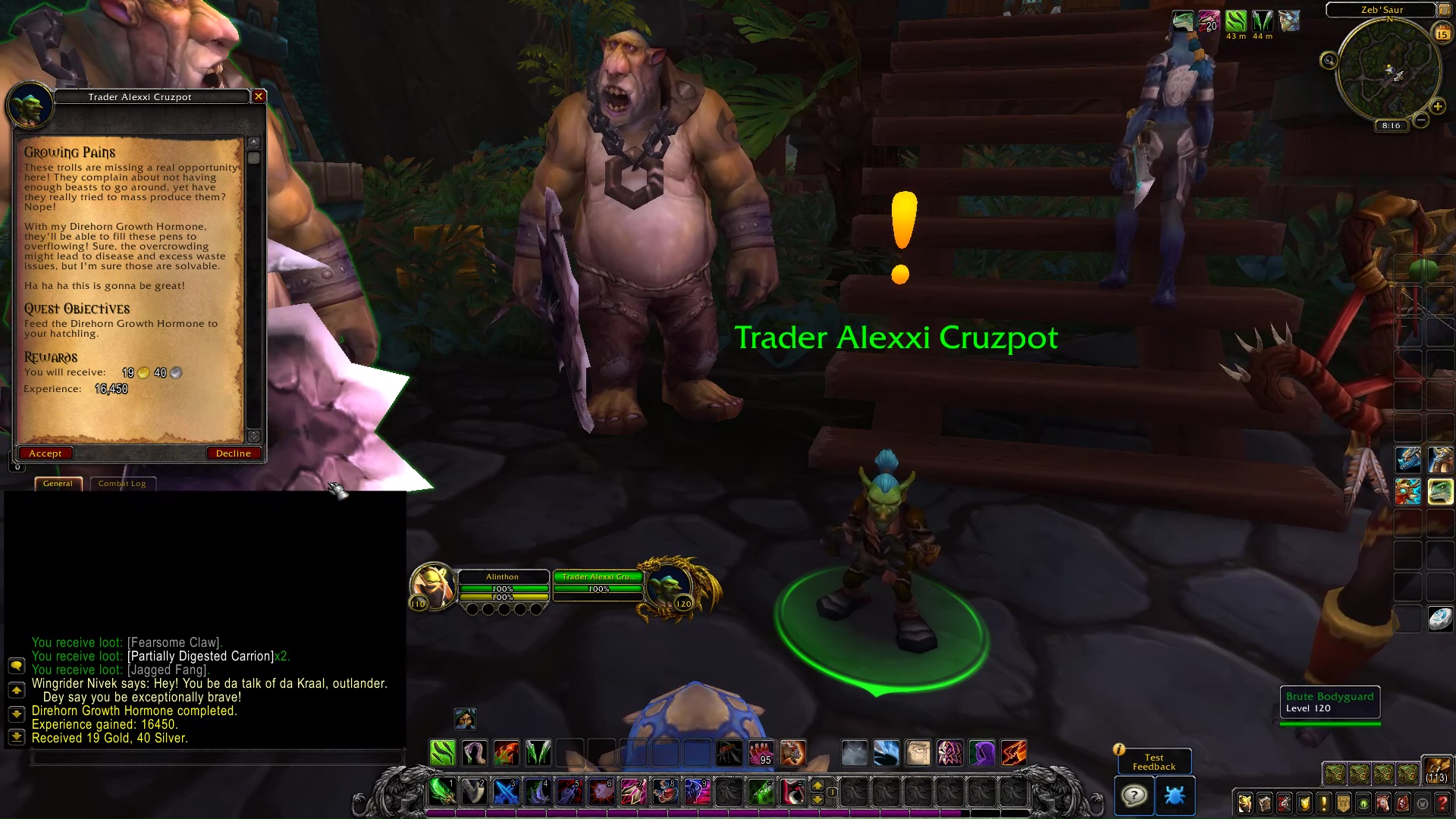 PROGRESS
TIP: Look down. Click the Direhorn Hatchling. Click the Direhorn Growth Hormone icon by the Quest Tracker (beneath the Mini-map).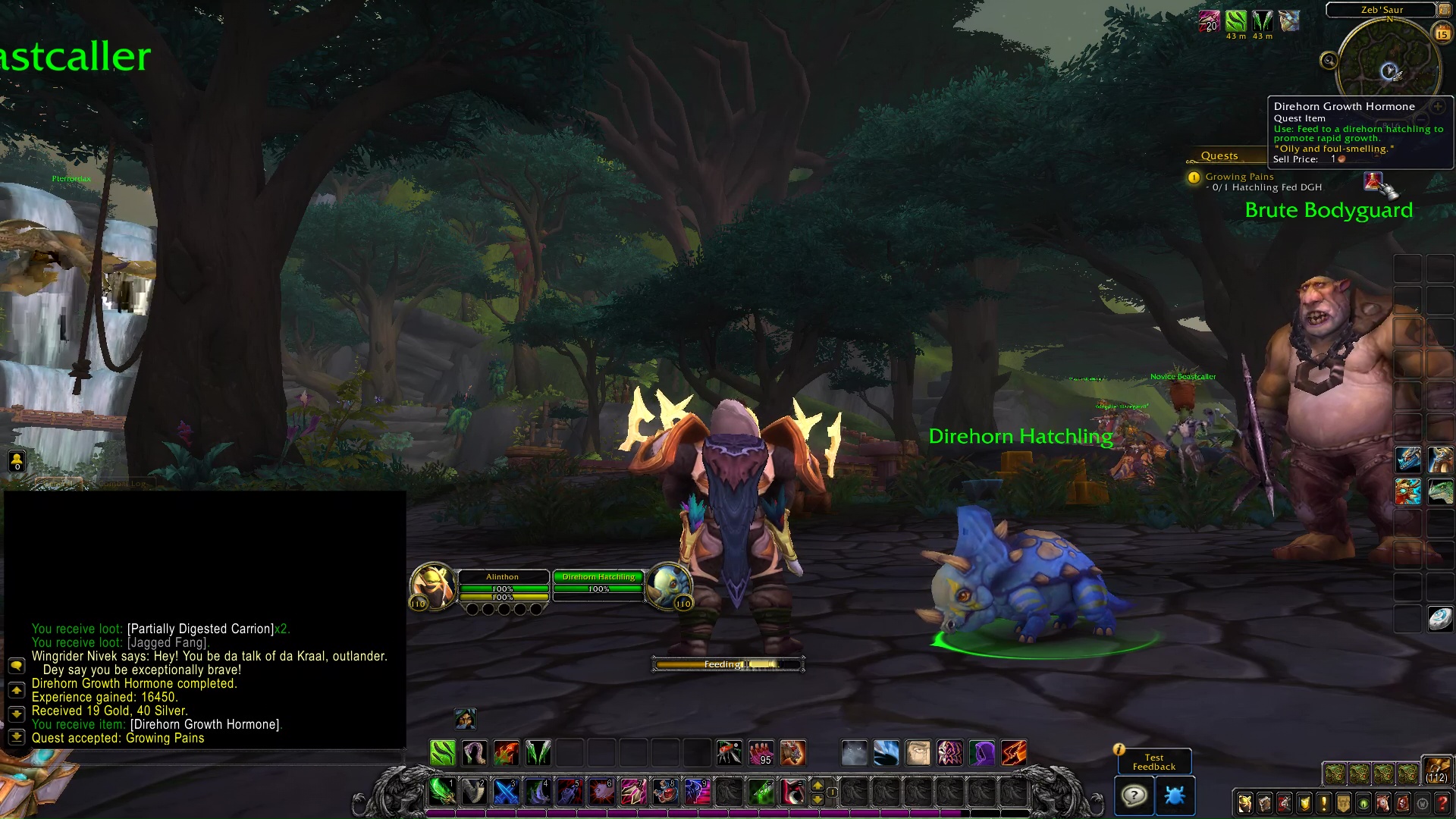 Direhorn squeals in surprise.
Direhorn Juvenile pounces on you affectionately.
Beastlord L'kala: What WAS dat?
Trader Alexxi Cruzpot: Oh, that? That's just a lil' something I feed my bodyguards. I got plenty more if you wanna make an offer!
COMPLETION
Trader Alexxi Cruzpot: Wow! That worked even better than I thought! I'm gonna make a fortune!
Growing Pains