Wardruid Loti: "Somethin' bad?" That was all Raal said?
His flock of pterrordaxes have swarmed the courtyard of Zanchul. They be drivin' mad.
Shoo them away before they hurt themselves or others.
QUEST OBJECTIVES
Shoo away 20 Pterrordax Hatchlings.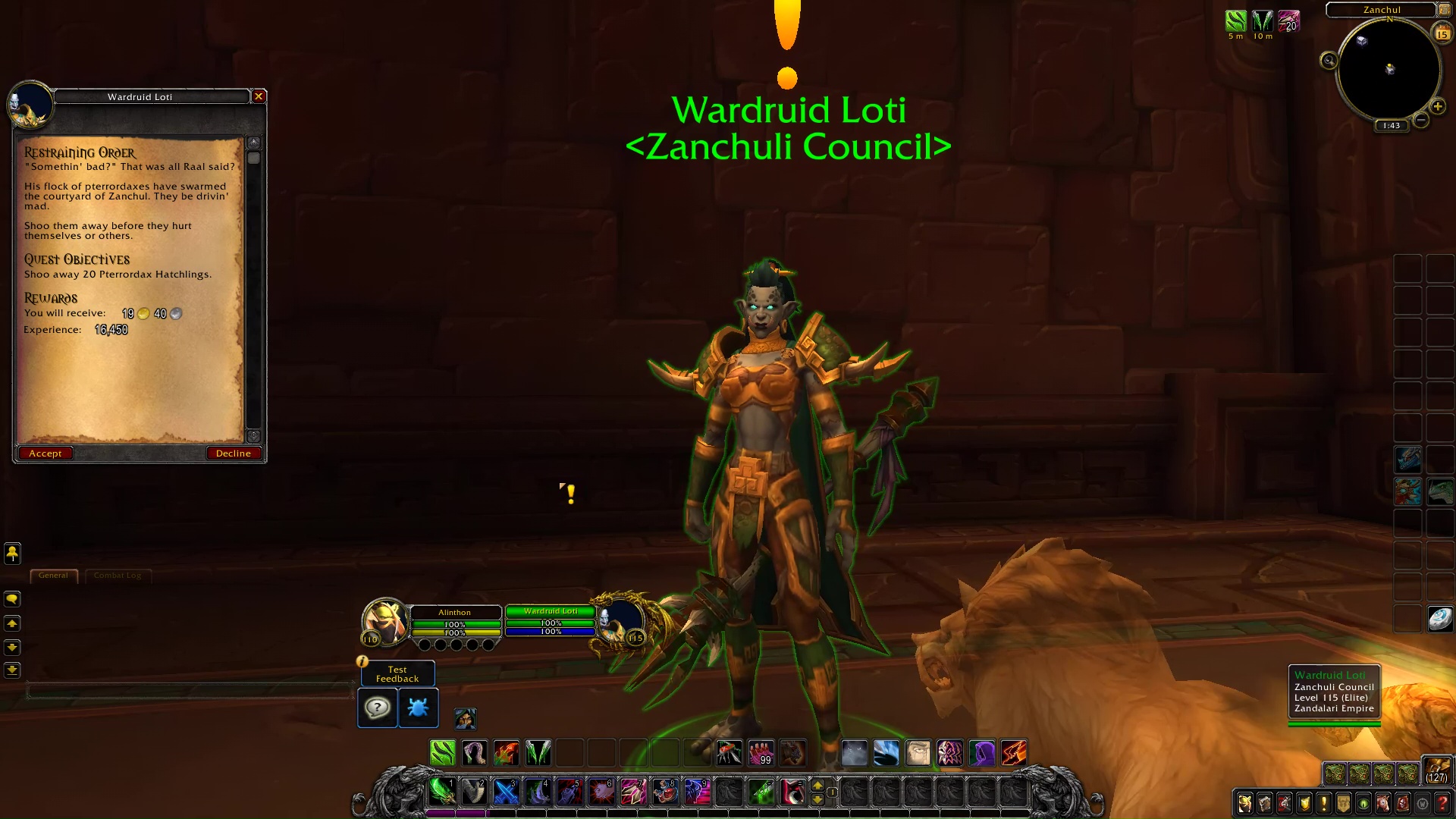 NOTE: This can be easily done while mounted. Ride through the Pterrordax Hatchling until you scare 20 away.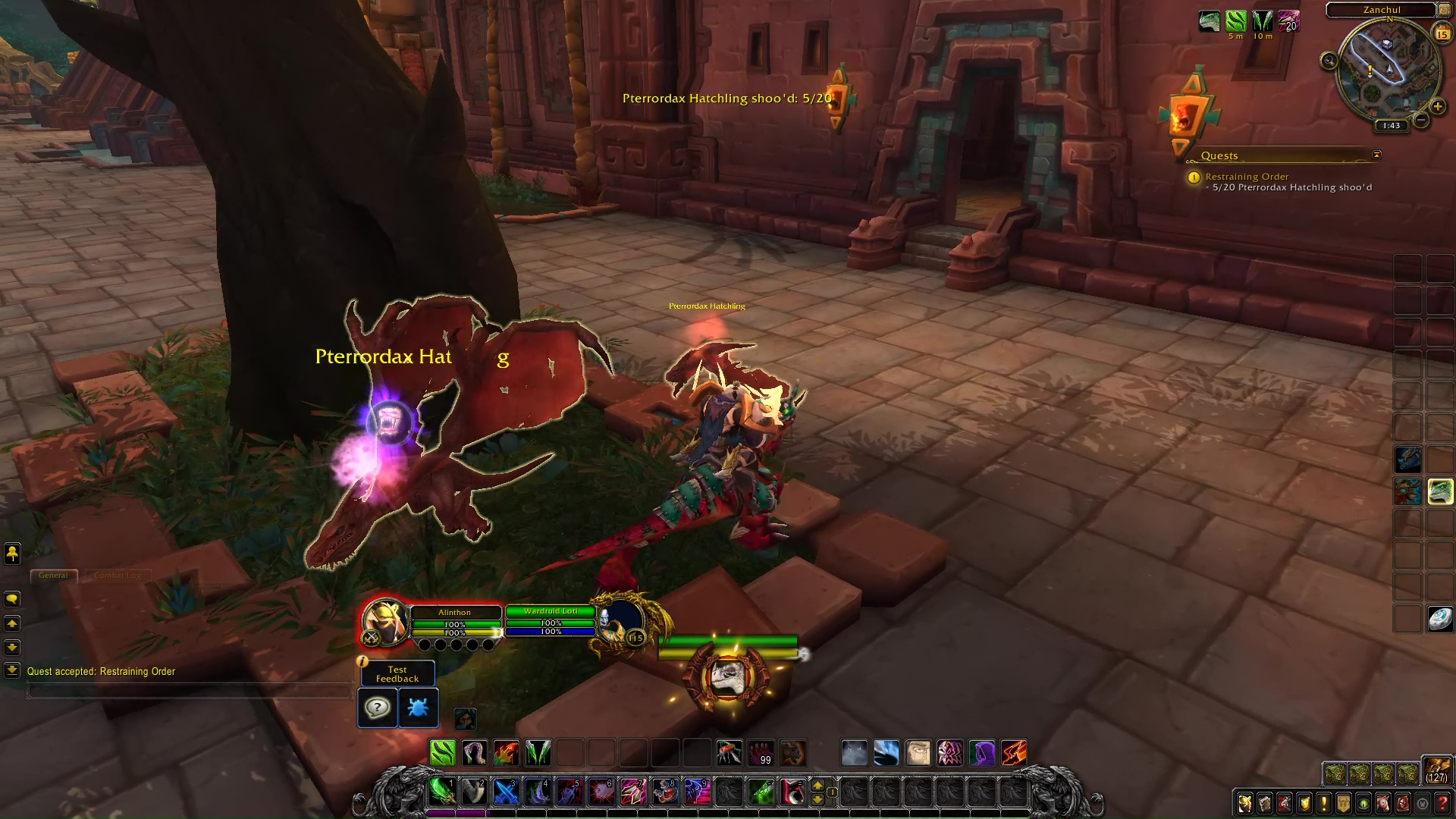 COMPLETION
Hexlord Raal: Why ya scarin' away my flock?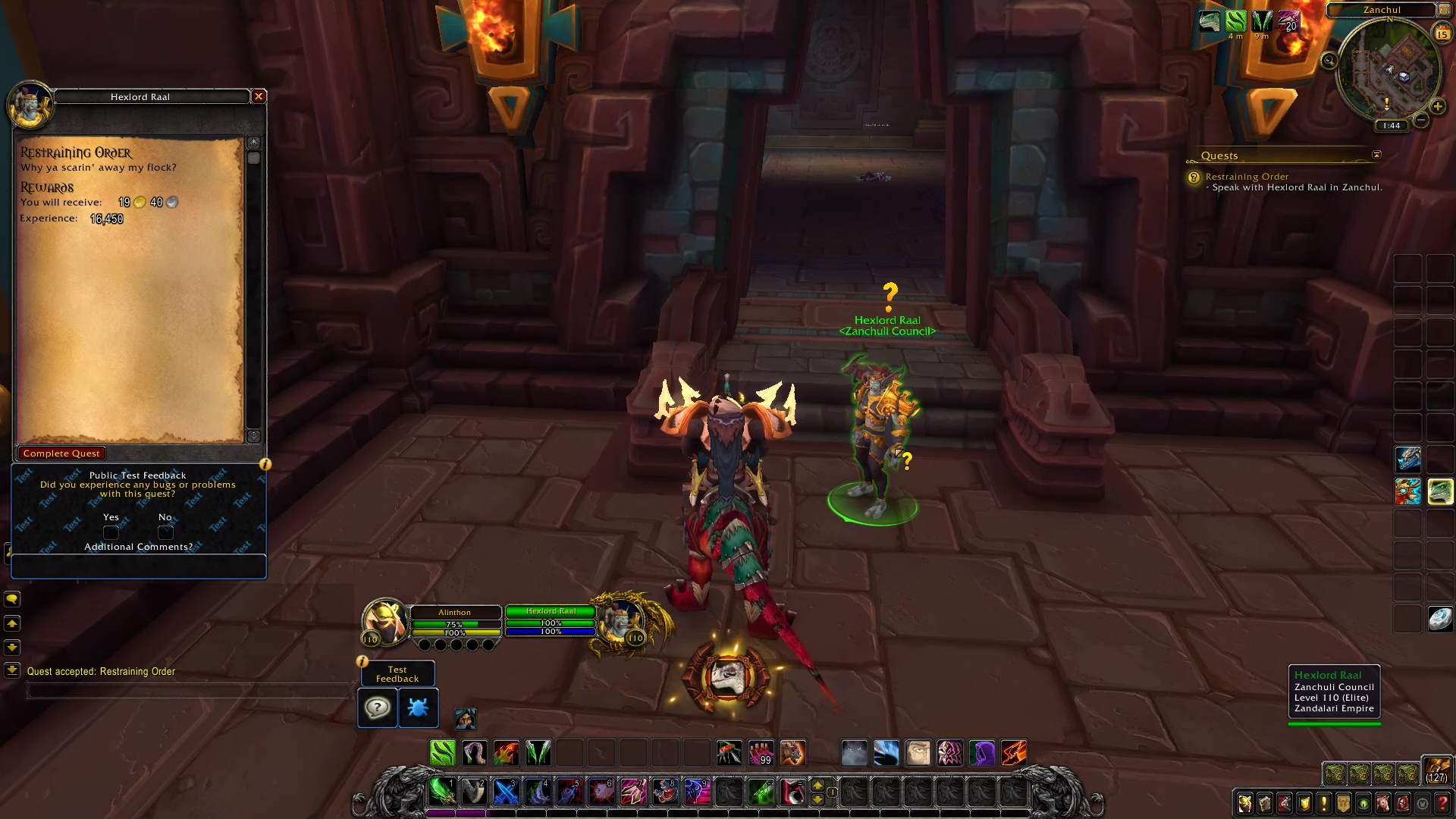 Restraining Order