Trader Alexxi Cruzpot: Nice little critter you got there. Seems a tad too small to be much more than a nuisance though. Wanna help a friend make a profit? There's an abundance of opportunity here, but these trolls won't listen to me! Tell you what – I can make a supplement of sorts that'll make hair grow on your chest! Er, your hatchling's chest! I know direhorn are vegetarians and all, but there's a reason all the biggest predators eat meat! Rapid growth requires protein. LOTS of protein. You interested?
QUEST OBJECTIVES
Collect ingredients for Direhorn Growth Hormone.
Fatty Chunk of Flesh x 6
Partially Digested Carrion x 15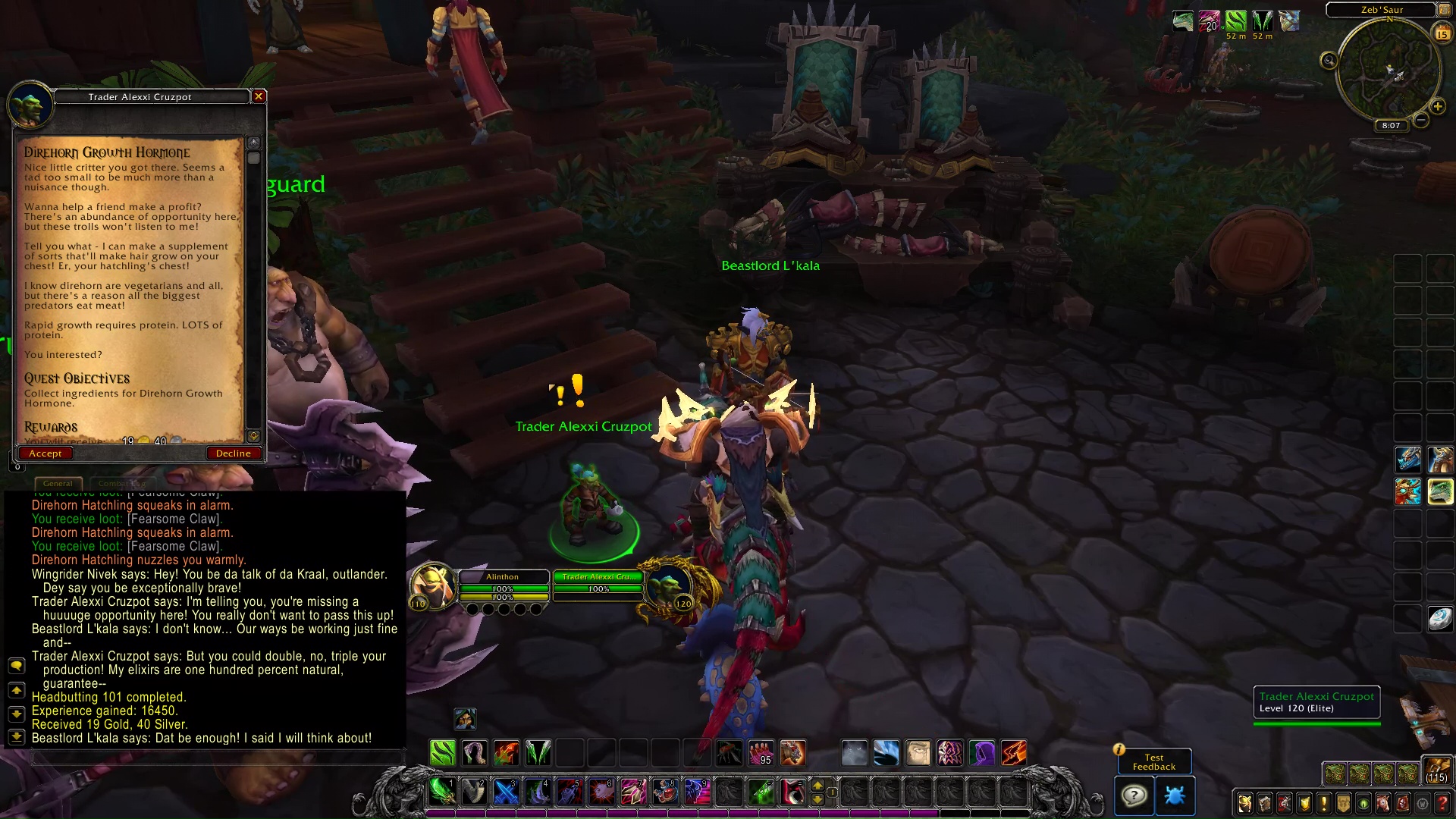 PROGRESS
TIP: Head northeast toward the Kwathari Wildlands. Kill Feral Ravasaur raptors there.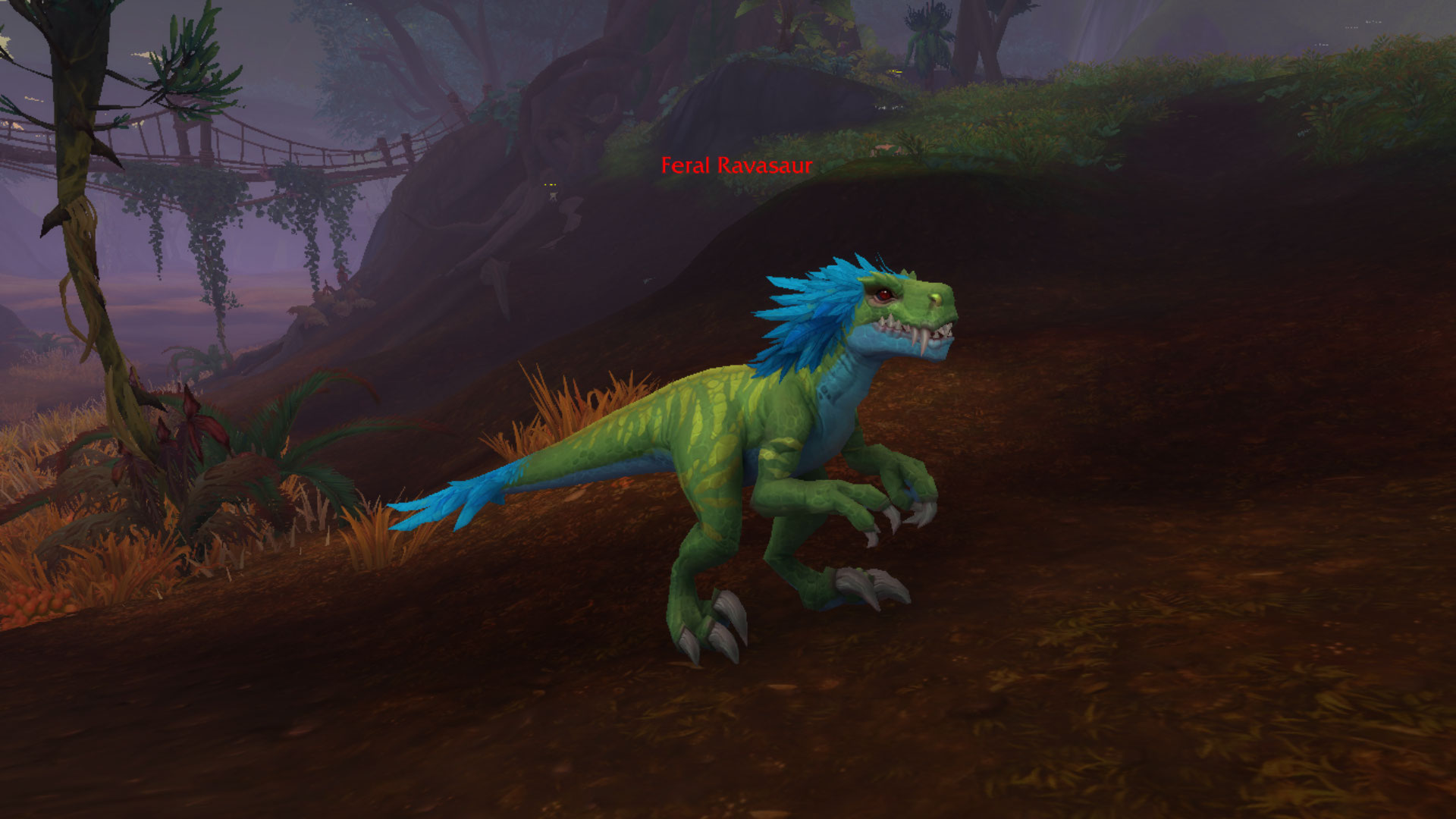 COMPLETION
Trader Alexxi Cruzpot: So? Did you get everything I need?
Trader Alexxi Cruzpot: Meat is pretty miraculous stuff, you know! Er, you might want to keep the details about this to yerself for the time being.
Direhorn Growth Hormone