Cala Cruzpot: The Aggression Formula is ready and I need you to inject Ben'jin with it.
Let's show the world — and the witch doctor — that well researched, dramatically overpowered, double-blind, peer-reviewed, super goblin science is the right way to do, uh, pretty much anything!
QUEST OBJECTIVES
Administer the Aggression Formula to Gentle Ben'jin.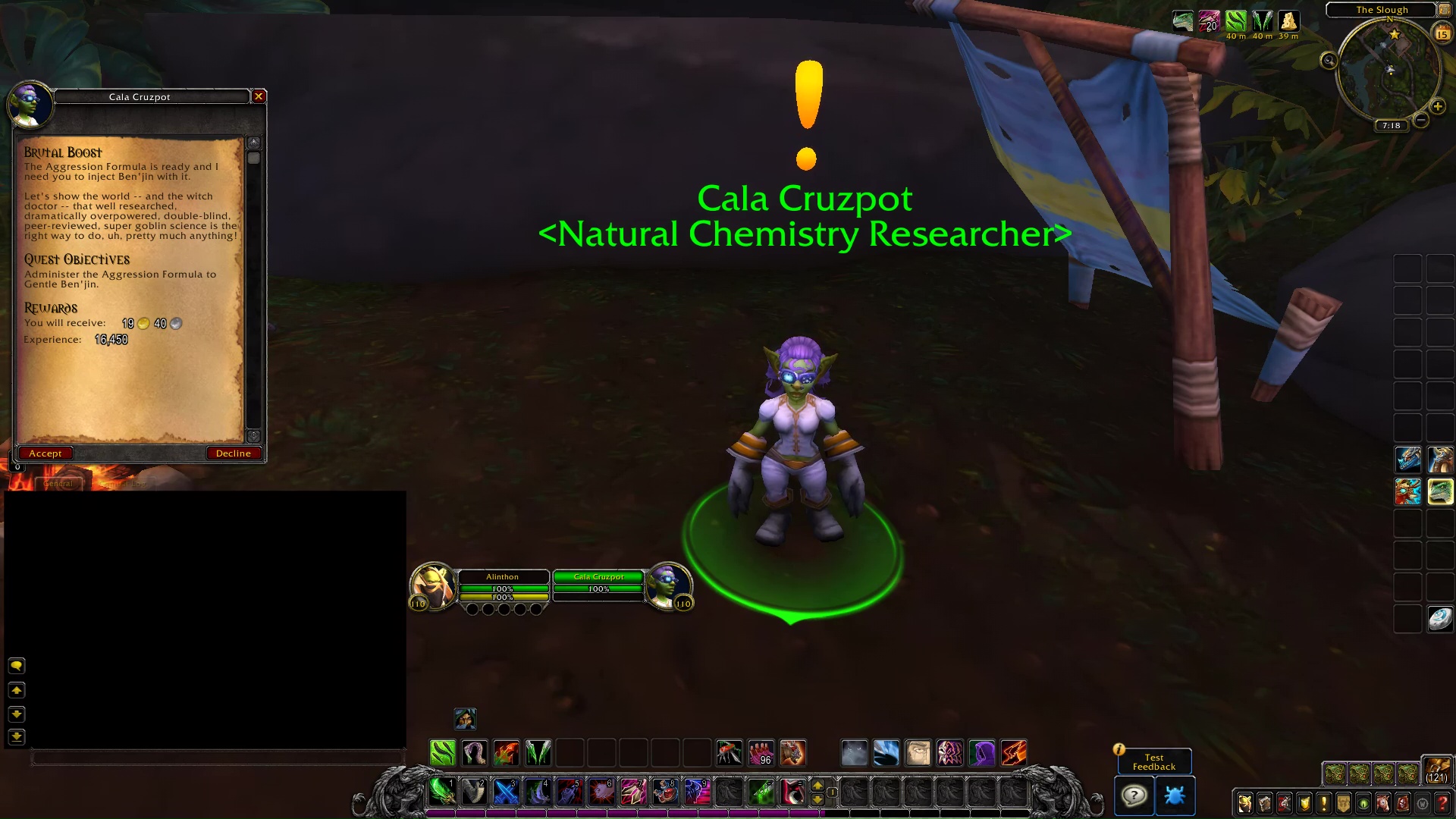 PROGRESS
Cala Cruzpot: Watch and learn, Jangalar. Alchemy plus brutosaur equals loverboy — er, lover dino.
Witch Doctor Jangalar: I be respectfully doubtful, Cala.
TIP: Click the Aggression Formula icon at the Quest Tracker (beneath the mini-map).
Witch Doctor Jangalar: So Ben'jin be shrunk *and* sleeping now? Dere are no words…
Cala Cruzpot: That was… embarassing. But surely we can find *something* to do with a sleeping, miniaturized, endangered brutosaur!
COMPLETION
Cala Cruzpot: I spent several moments working out that formula! It should have worked! The reason these brutosaurs are endangered is clearly their unreasonable resistance to science!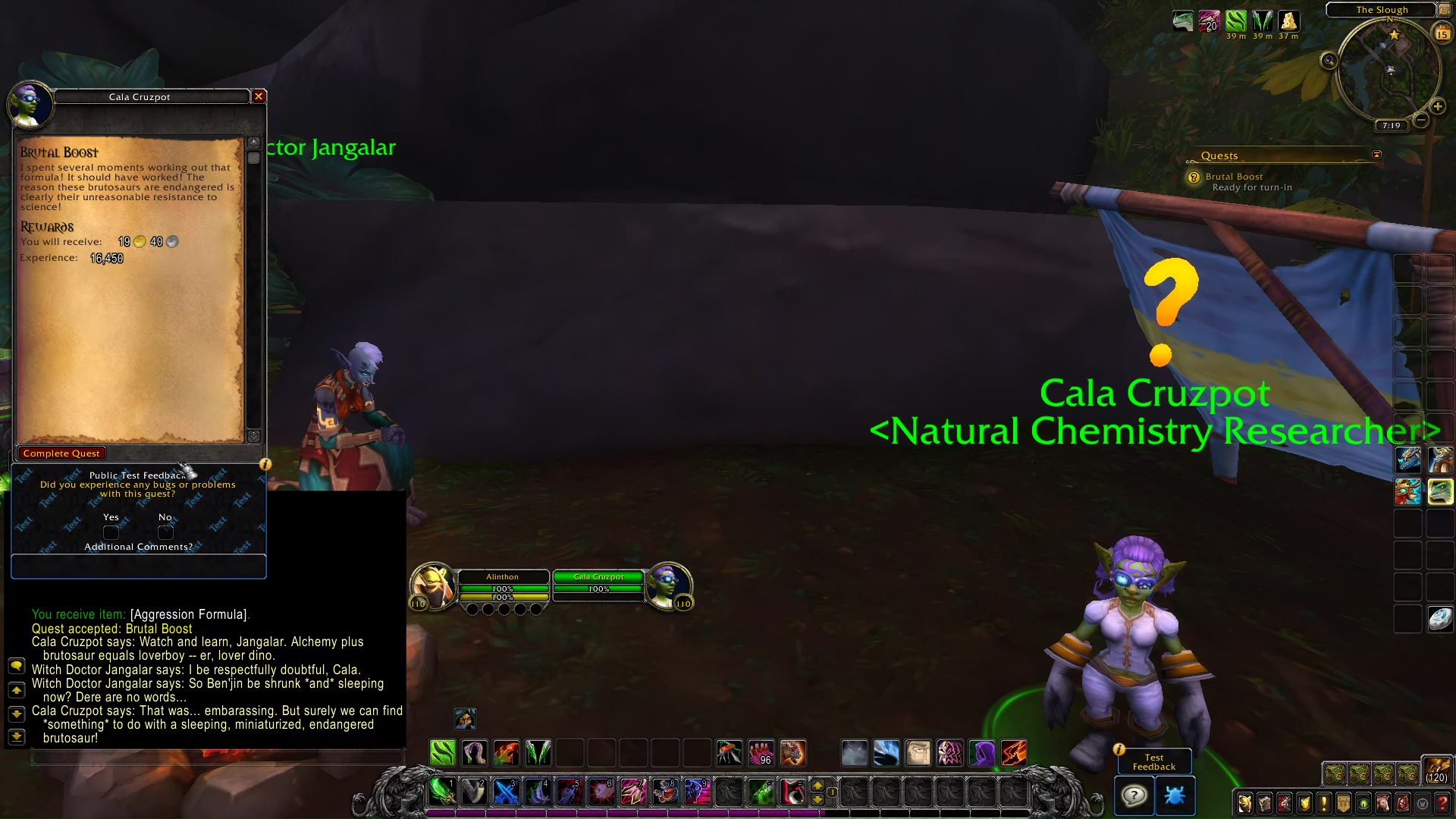 Cala Cruzpot: What do we do now? Science has never failed me before.
Brutal Boost