King Rastakhan: My loa has seen fit to question my resolve. For my people, my pride, and my faith we will correct this. Return to your Horde. Ready your forces and I will ready mine. When the time comes, we will strike back against the traitorous snake, Zul.
QUEST OBJECTIVES
Return to Nathanos in the Royal Chambers.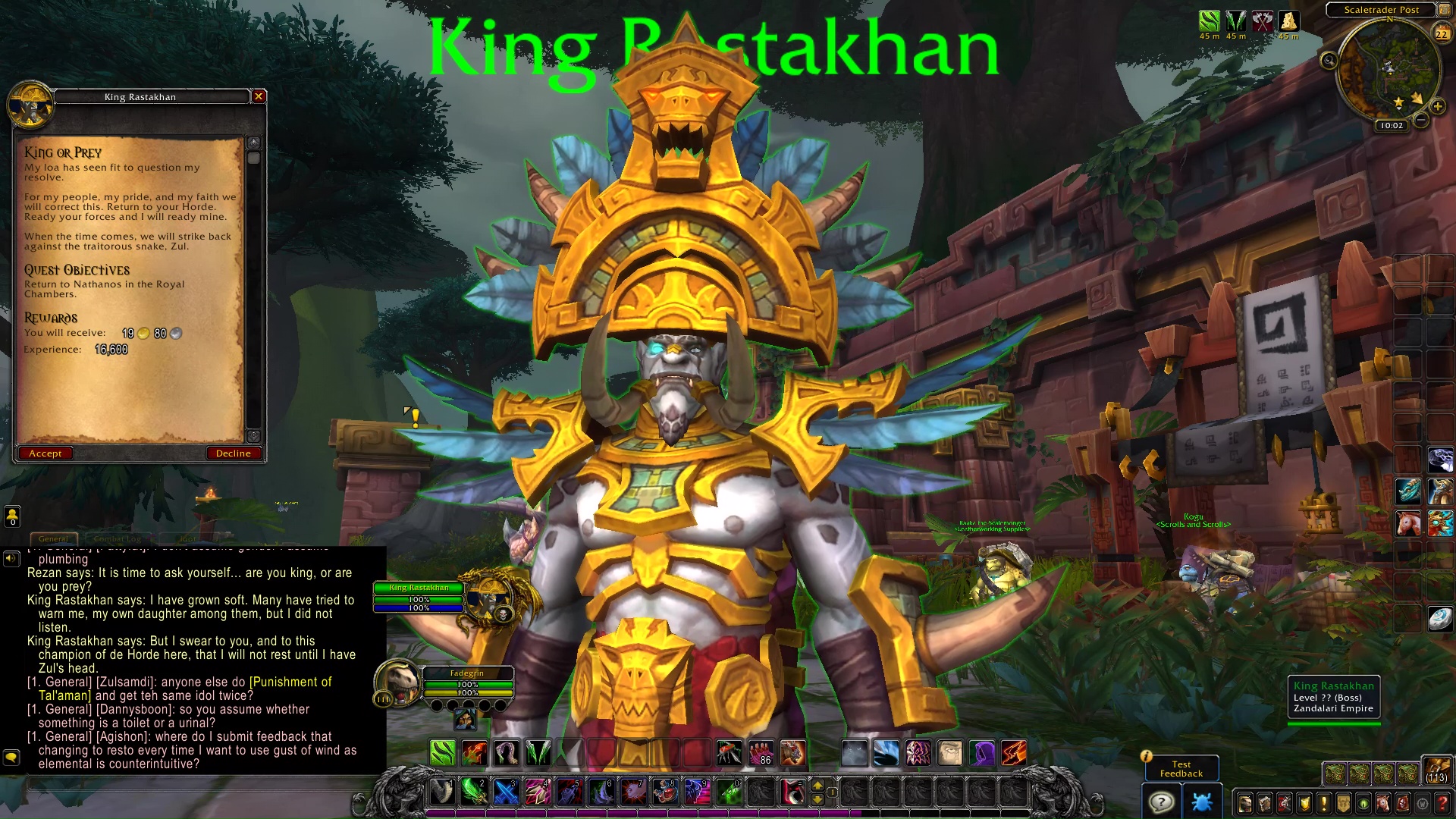 COMPLETION
Nathanos Blightcaller: Good. The King lives. I imagine his wrath is going to be substantial. Outstanding.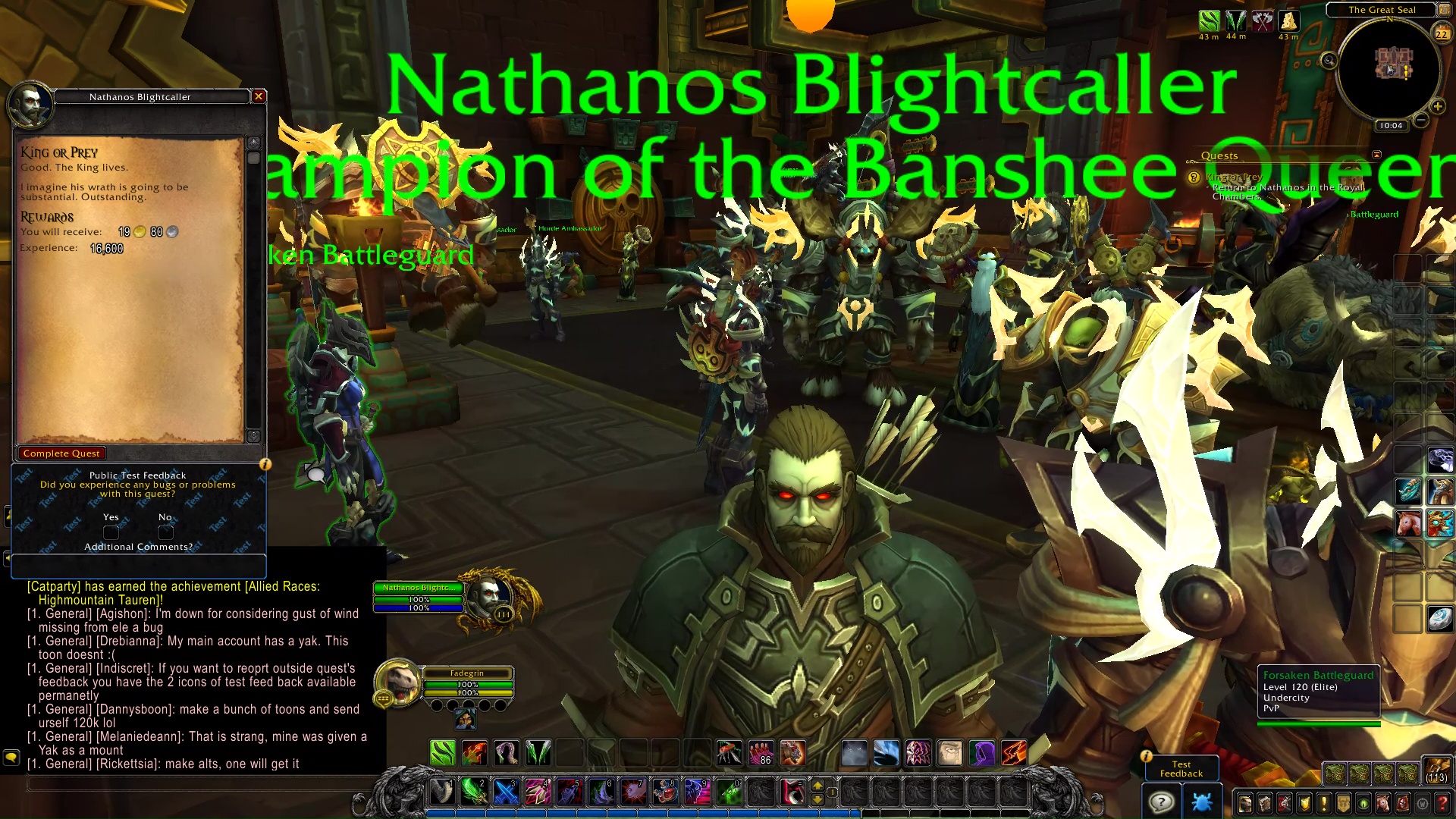 King or Prey