Deyon: When they captured us, they not only took what we found here, but what had brought with us – including our wonderful scrolls! Their witches are building storms. They hide what they do here, and seek power for their Tidemistress. Retrieve our work from the Nazeshi Tempest-Wielders, else they may use them for nefarious gains.
QUEST OBJECTIVES
Collect 5 Seeker scrolls.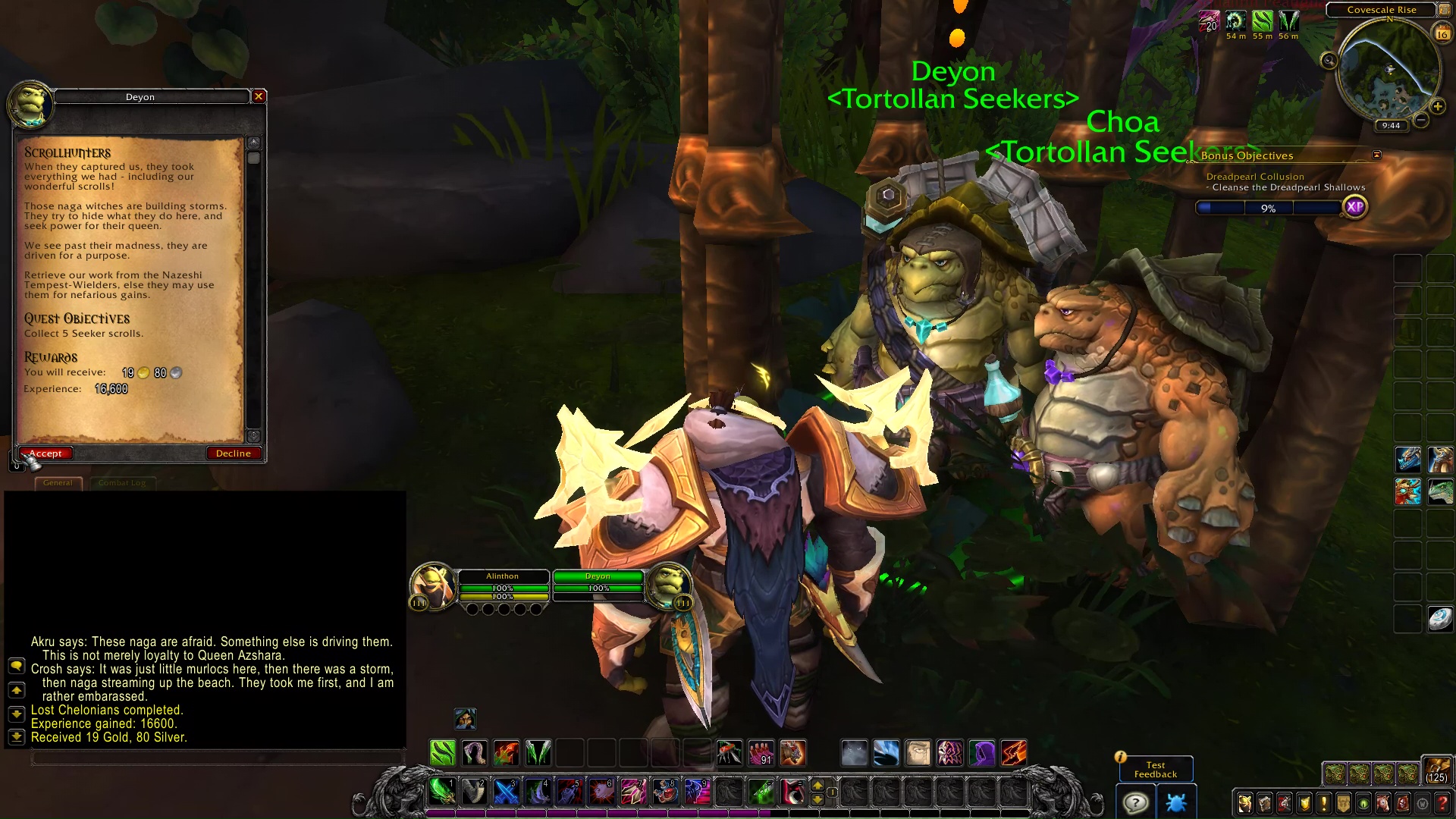 PROGRESS
TIP: The Seeker Scrolls only drop from the Nazeshi Templest-Wielder.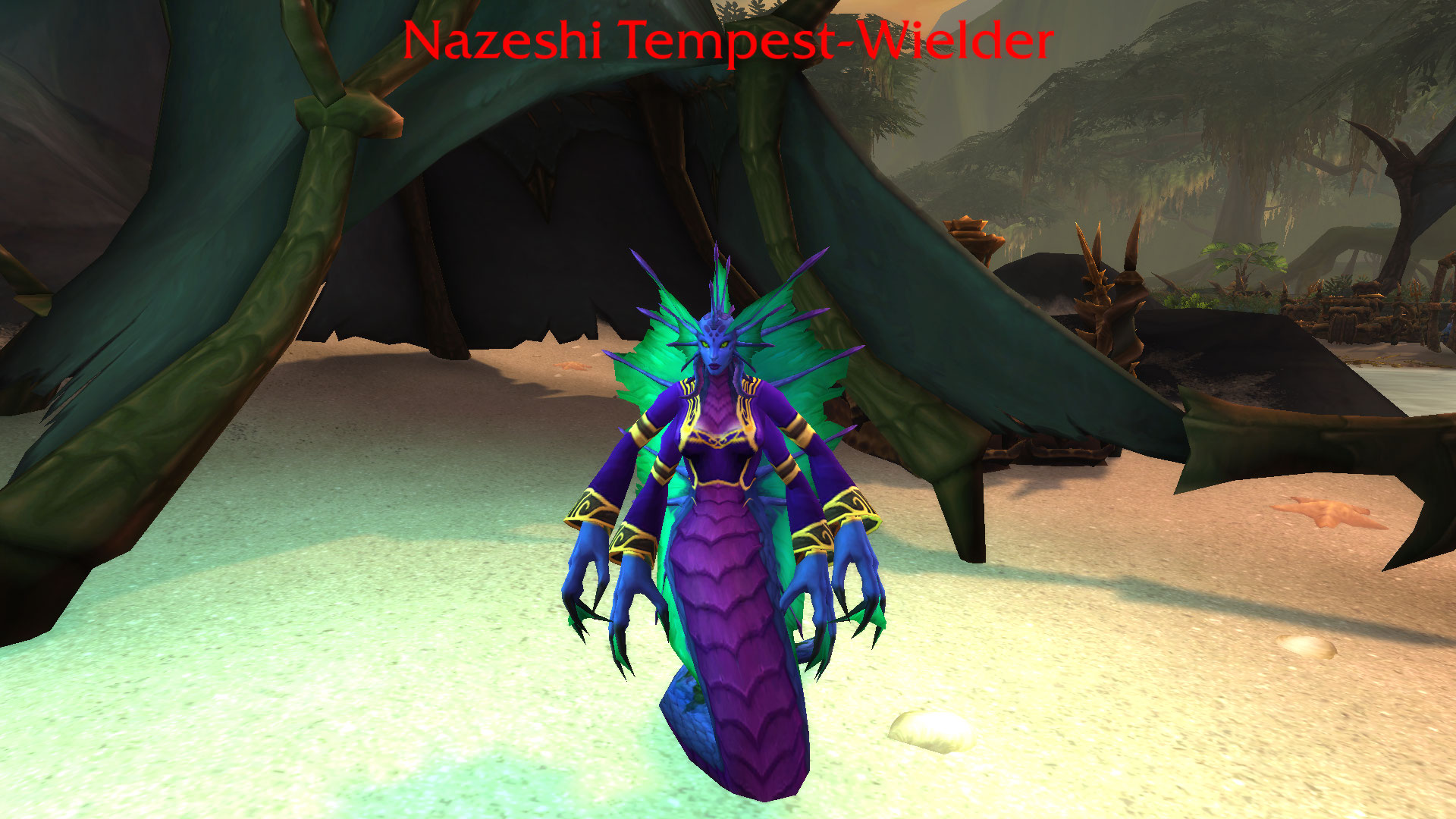 COMPLETION
Deyon: I really need to invest in some more scroll cases…
Deyon: Looks like everything is here, and with little damage done! Very impressive!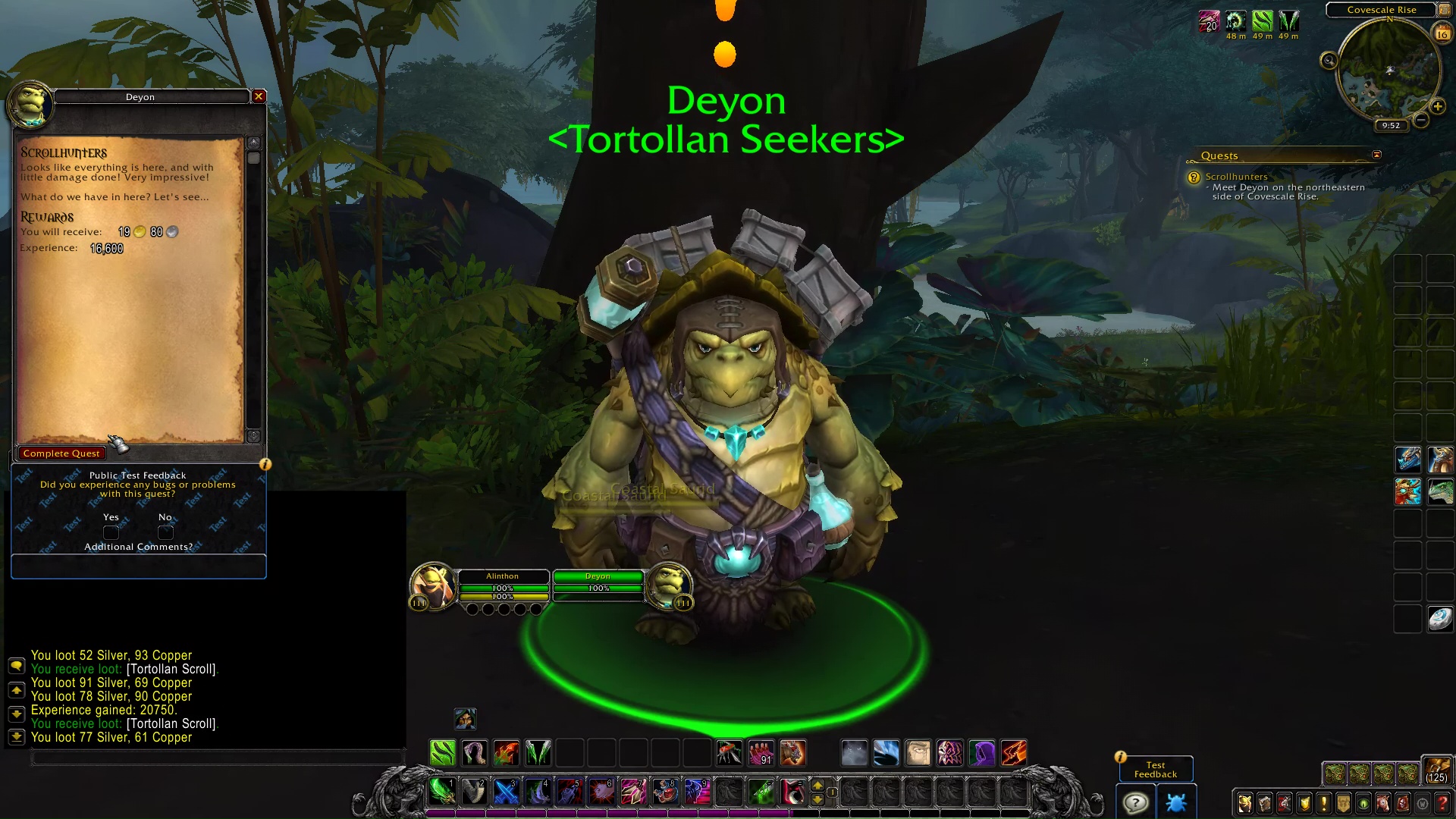 Scrollhunters