Allari the Souleater: I need to extract information about the Burning Legion from these foul creatures. But living, the demons are almost impossible to break. However, like you, I wield a powerful artifact — the Scythe of Souls. Take one of my soul gems, if you place it next to a demon's corpse, it will rip the "soul" out. Then, we will see if the scythe can get them to talk.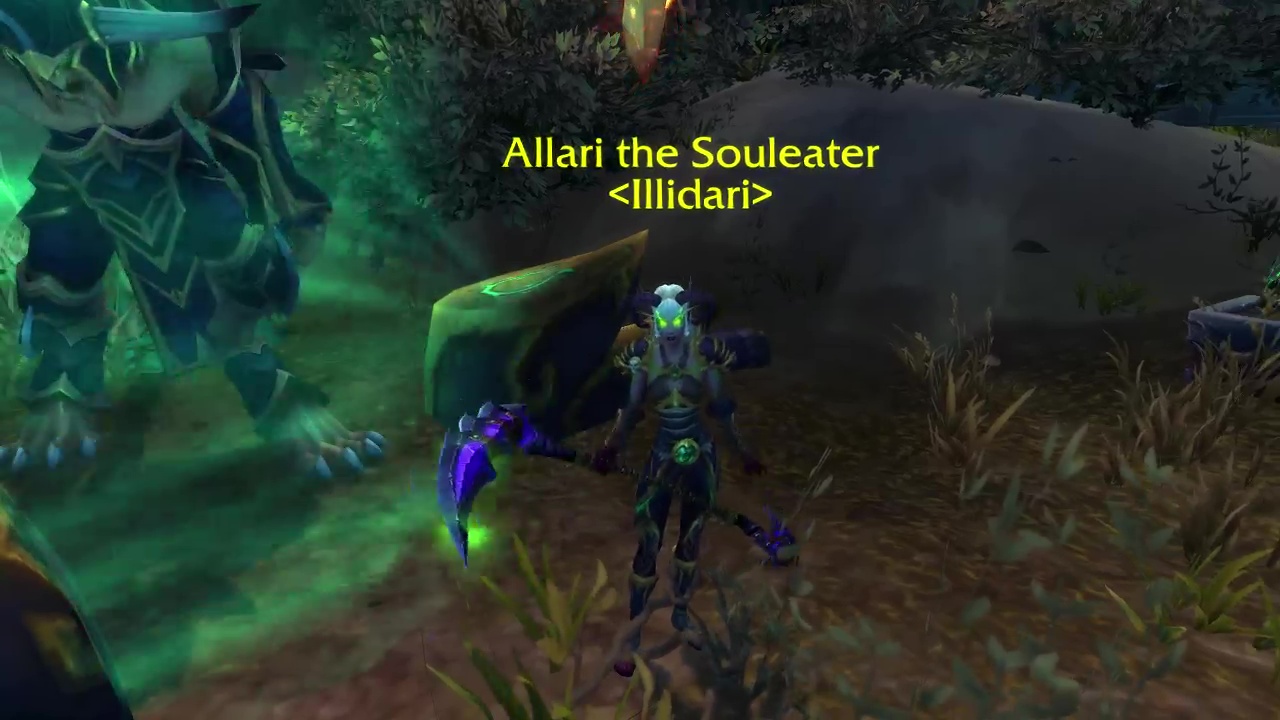 Quest Objectives
Trap 8 demon souls on the Faronaar Front.
Progression
Allari the Souleater: Do not forget to use the gem to suck the soul out of the demon corpses.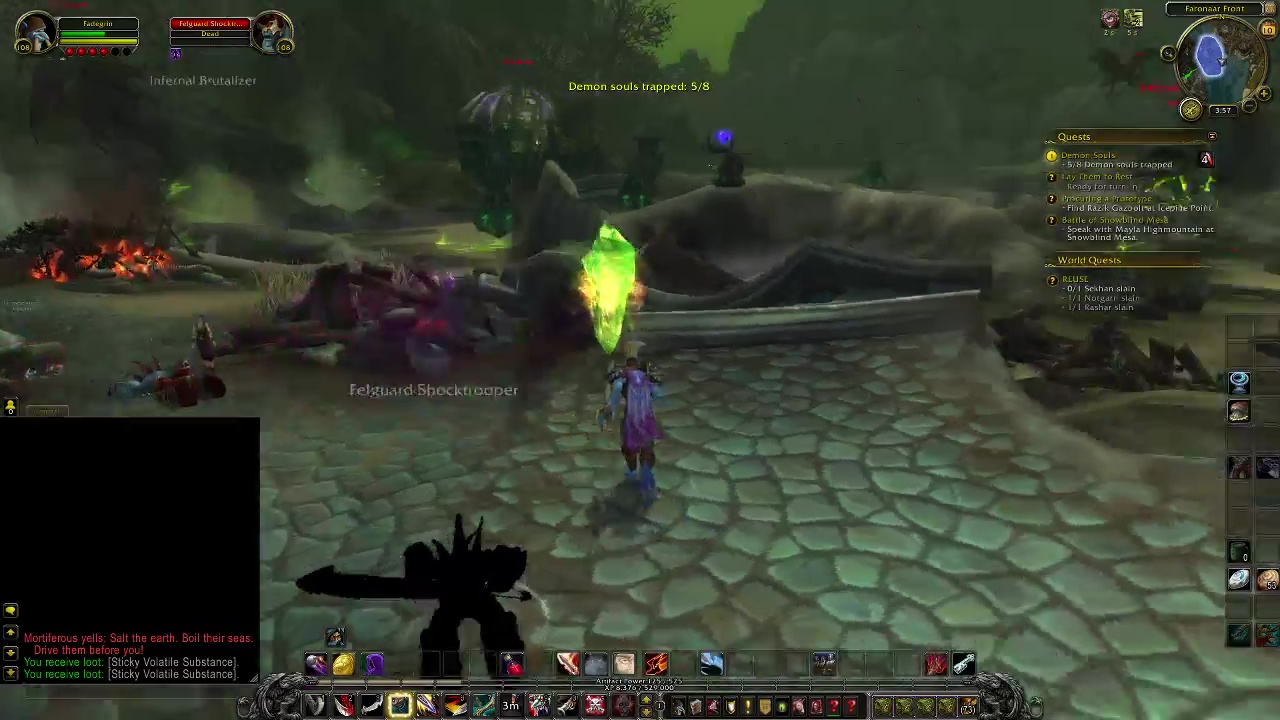 Completion
Allari the Souleater: Yes. Already, I can tell their souls are weaker than their flesh.
Demon Souls