Daglop: Per your contract you will help me gather supplies for a perfectly harmless ritual. I need feathers, and horns. Lots of horns. See those shadowmares, prowlers, and heron over there in the Olivina Rise? They should have lots of both. Oh! And I need olives. Lots of olives. One for each finger. Minion! Let's ride!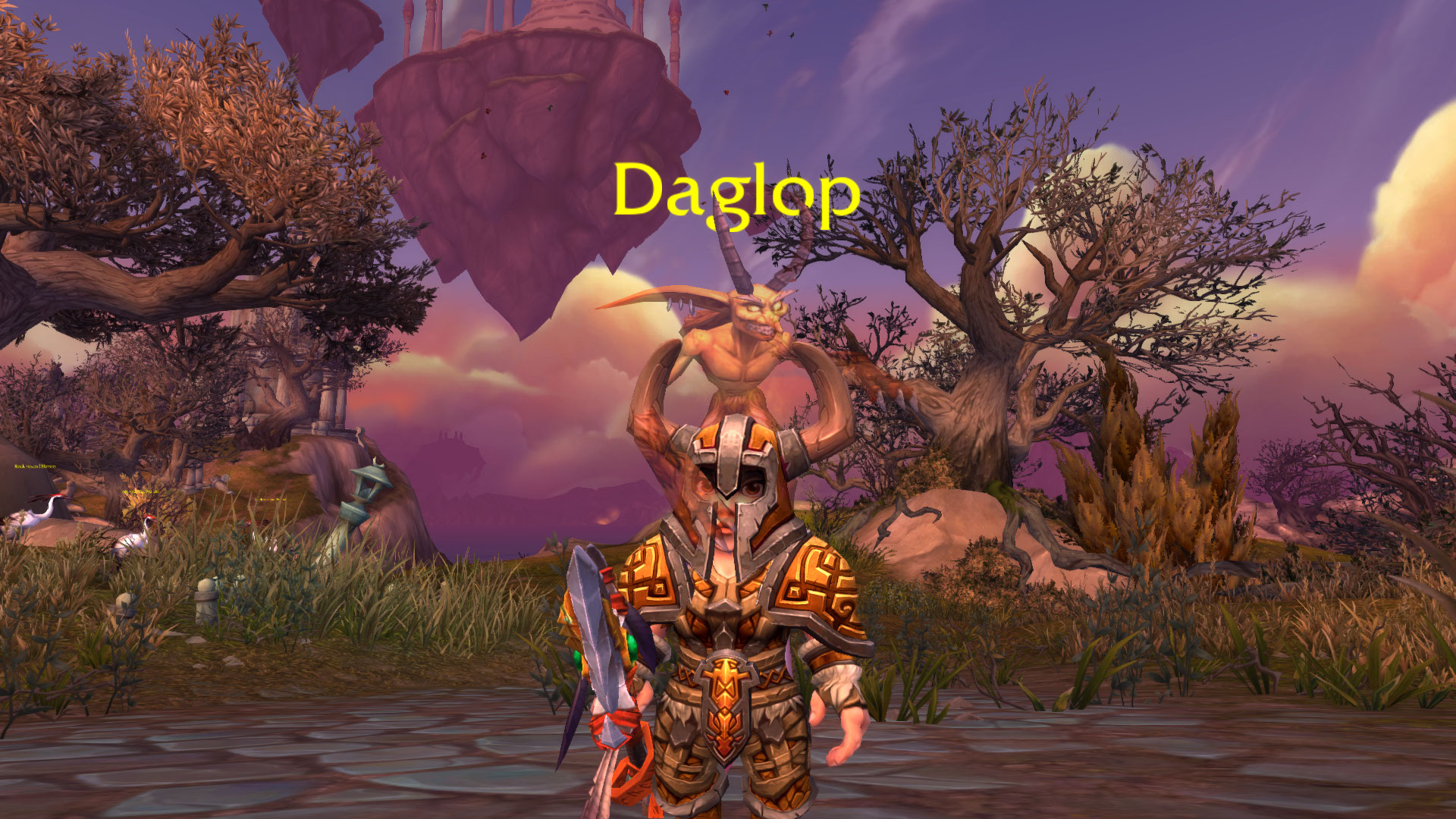 Quest Objectives
Fulfill your part of the deal with Daglop.
Completion
Daglop: This land is ripe for the taking. Especially the olives. They are really ripe. And I love ripe olives.
Minion! Kill Them!