Archmage Khadgar: For now, the Illidari can hold the line against the Legion. We will return later to help them drive the Legion from upper reaches of Faronaar. You and I must concentrate on the Pillars of Creation if the Tomb of Sargeras is to be resealed. Your saving of Stellagosa is fortuitous. Surely if anyone knows where a Pillar of Creation is, it will be her grandfather, Senegos. The Azurewing Repose is to the northeast. I will meet you there, (name).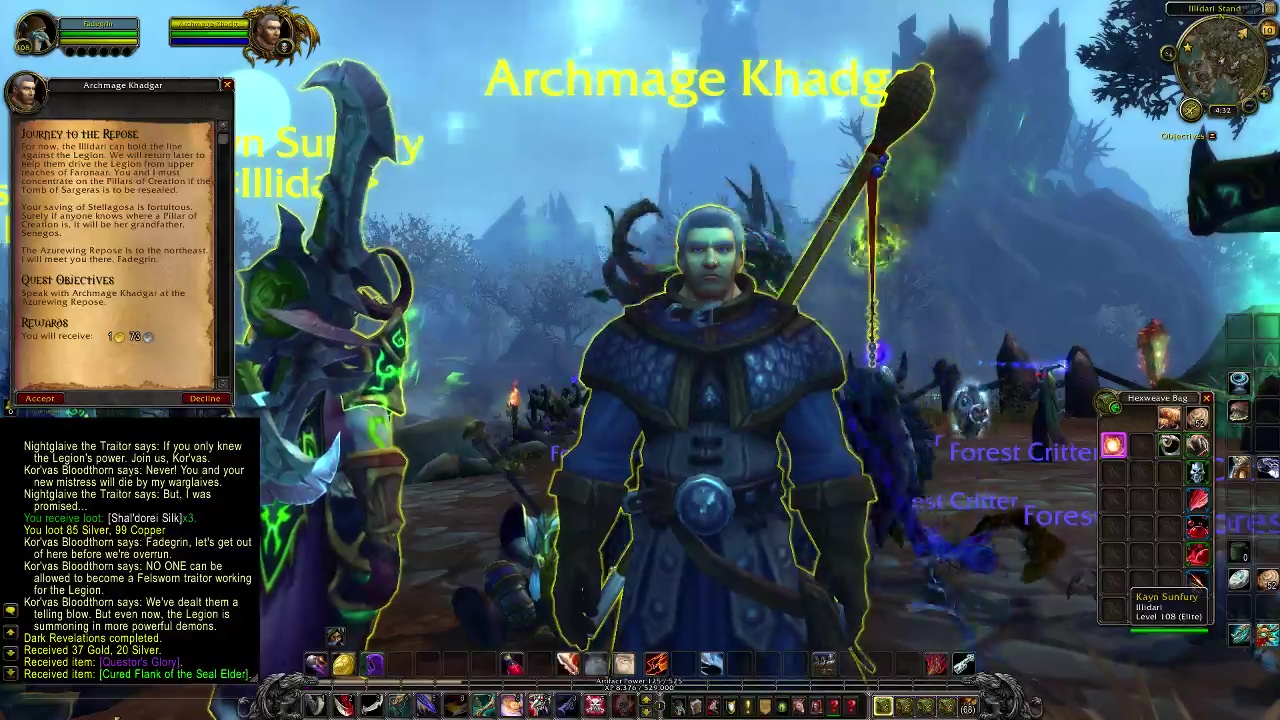 Quest Objectives
Speak with Archmage Khadgar at the Azurewing Repose.
Progression
Archmage Khadgar: Do not linger here too long. The Legion is attacking everywhere.
(Khadgar nods to Stellagosa.)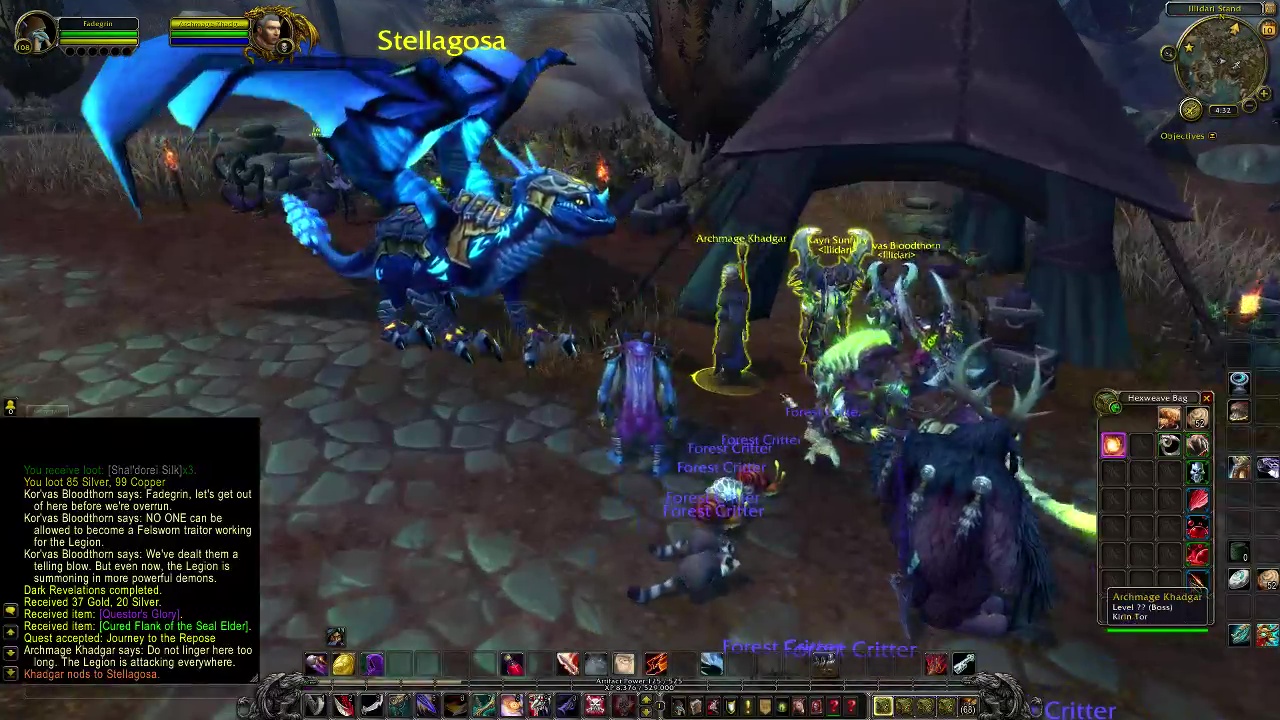 Stellagosa: I am certain that if anyone can help you find this Pillar of Creation, it will be my grandfather.
Archmage Khadgar: (Name), I'll meet you up there. You will find the repose up the road to the northeast.
Location: Azurewing Repose
Archmage Khadgar: This does not look good. He is not well. What is happening here?
Senegos: Let the youthful one approach. I am not as dead as I look.
Completion
Archmage Khadgar: He is… he's dying! Senegos is possibly the oldest dragon alive. We cannot simply let him slip away. There is something not quite right with the magic energy here, I can feel it.
Journey to the Repose