(The great dragon pulls in ragged breaths. He is in pain.)
Senegos: The ghostly elves, to the south, once had the Pillar of Creation known as the Tidestone of Golganneth. Their great city of Nar'thalas was destroyed an eon ago. The city's ruler, Prince Farondis, fell with the city. You small ones die so easily. If anyone knows where the fragments rest it will be the ghost of the prince. Seek out his people.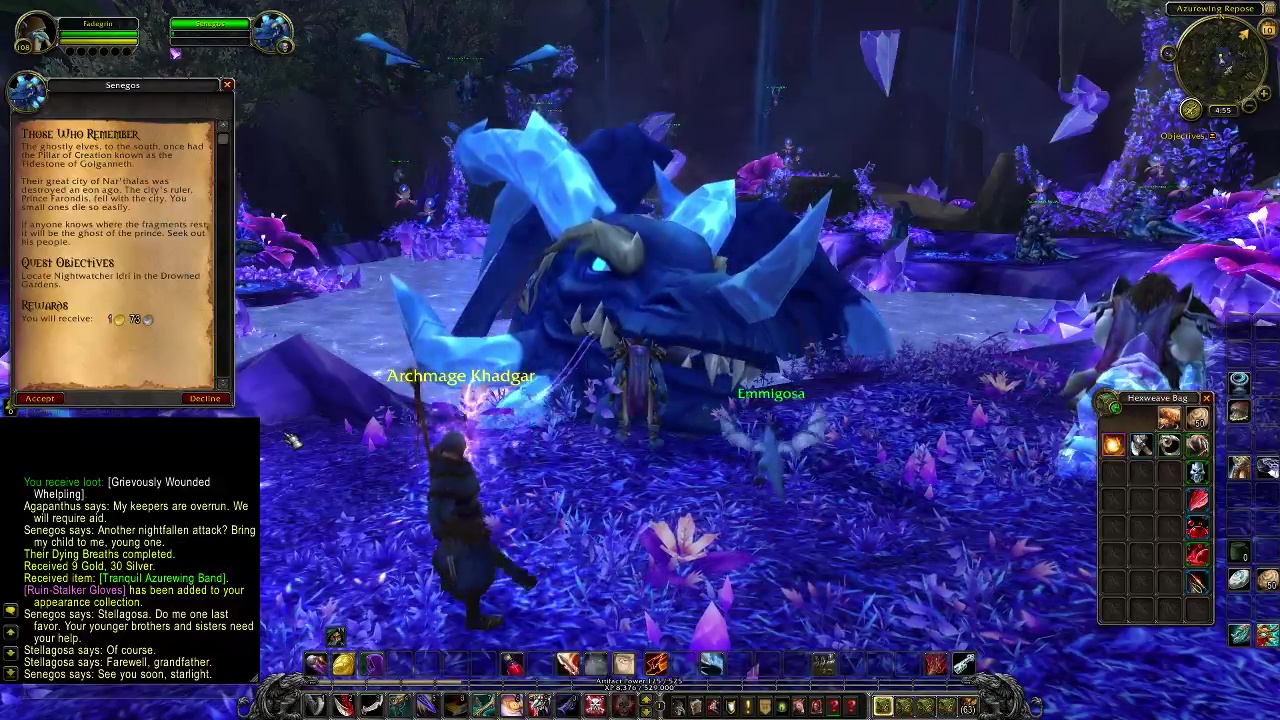 Quest Objectives
Locate Nightwatcher Idri in the Drowned Gardens.
Progression
Nightwatcher Idri: Who goes there? Keep your hands and weapons where I can see them.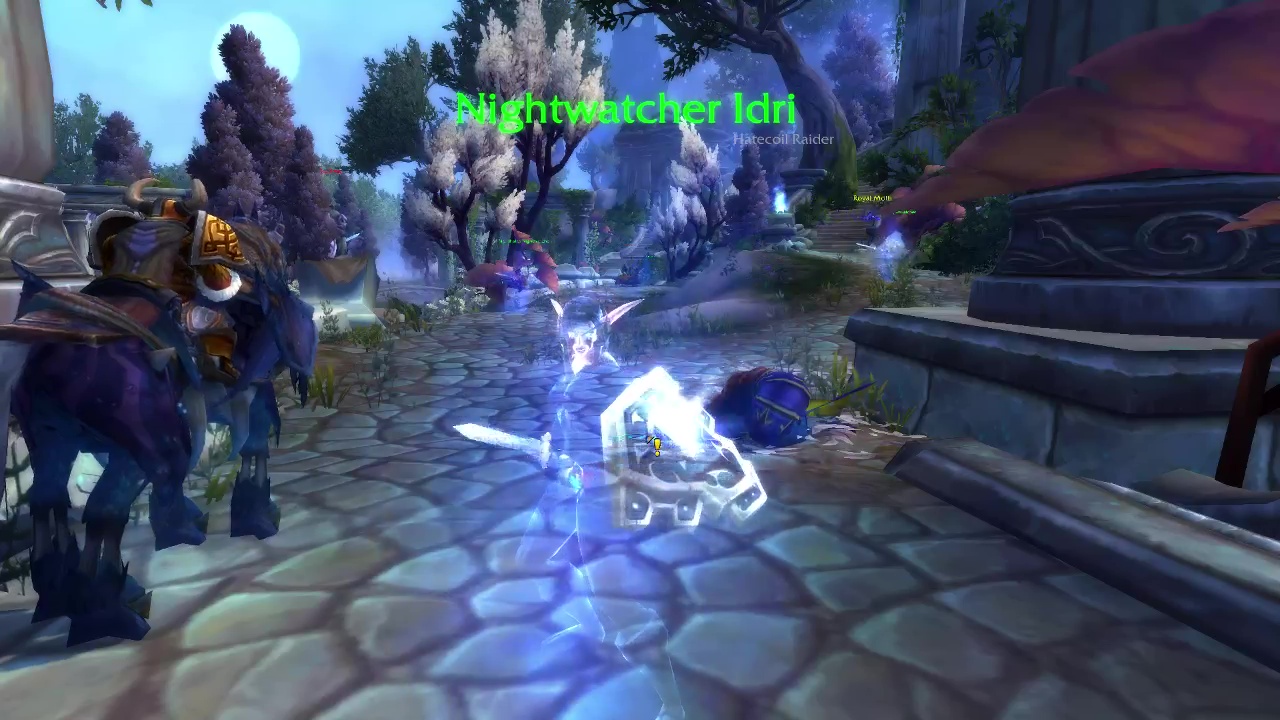 Completion
Nightwatcher Idri: Who goes there? Are you an emissary from that bizarre floating city?
Those Who Remember