Taelia: Priscilla's escaping on horseback! Grab one of our chargers and chase her down!
QUEST OBJECTIVES
Mount a Proudmoore Charger and chase Priscilla Ashvane.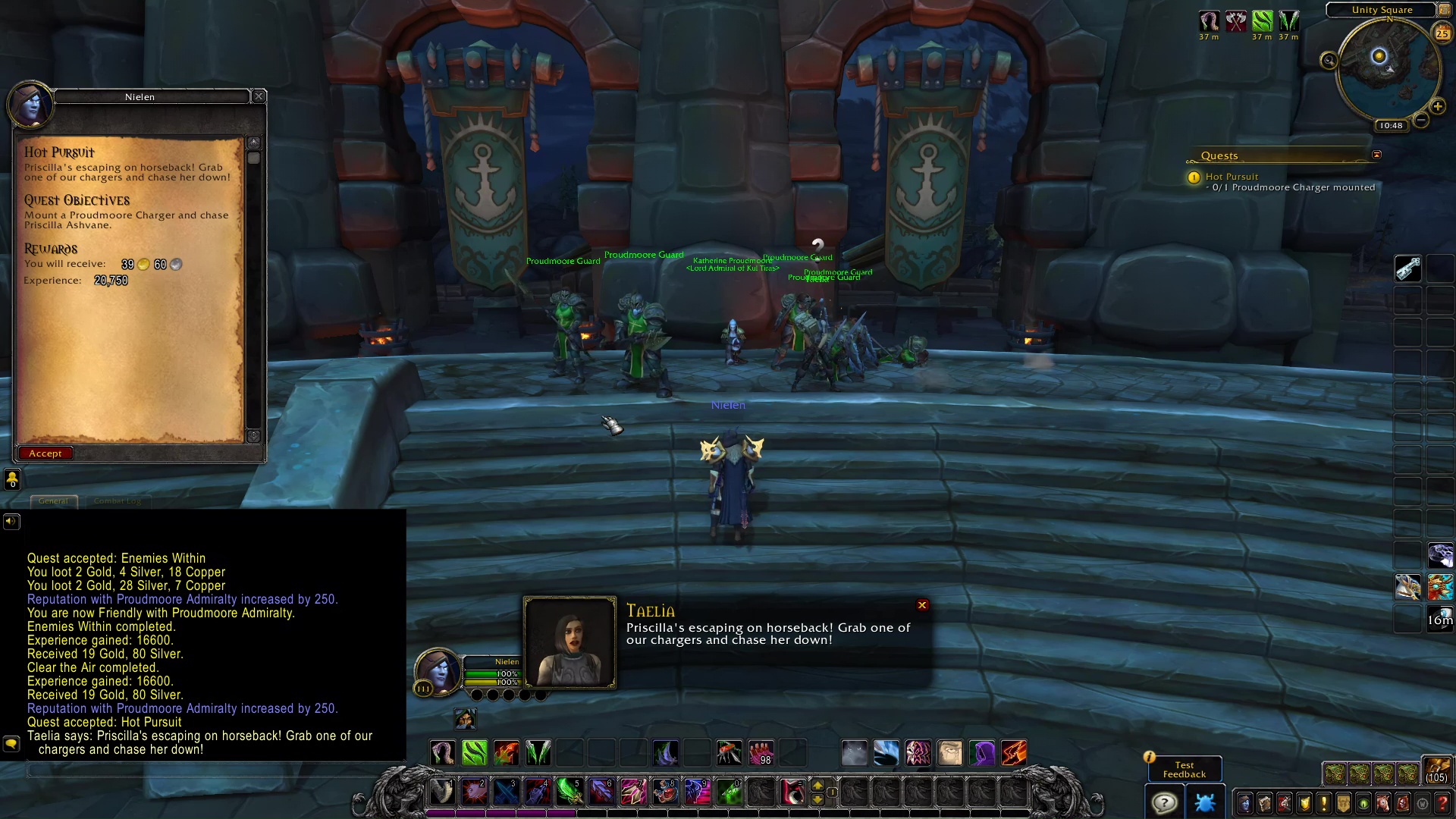 PROGRESS
TIP: Walk outside the gates of Unity Square. There you can find a white horse. Click the horse to start the event.
Proudmoore Charger mounted: 1/1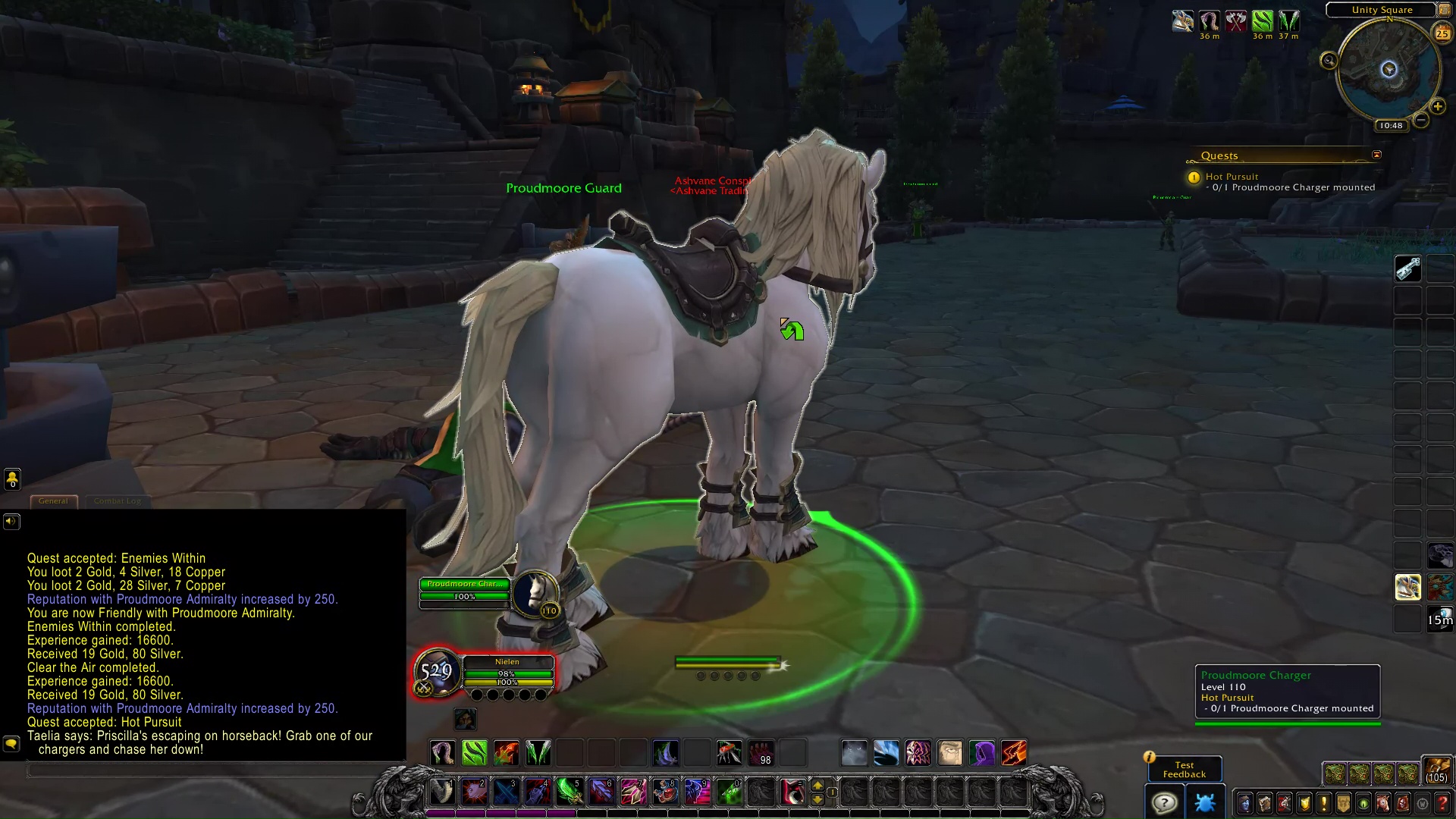 TIP: The Proudmoore Charger has two abilities: Jump and Giddyup! (burst of speed).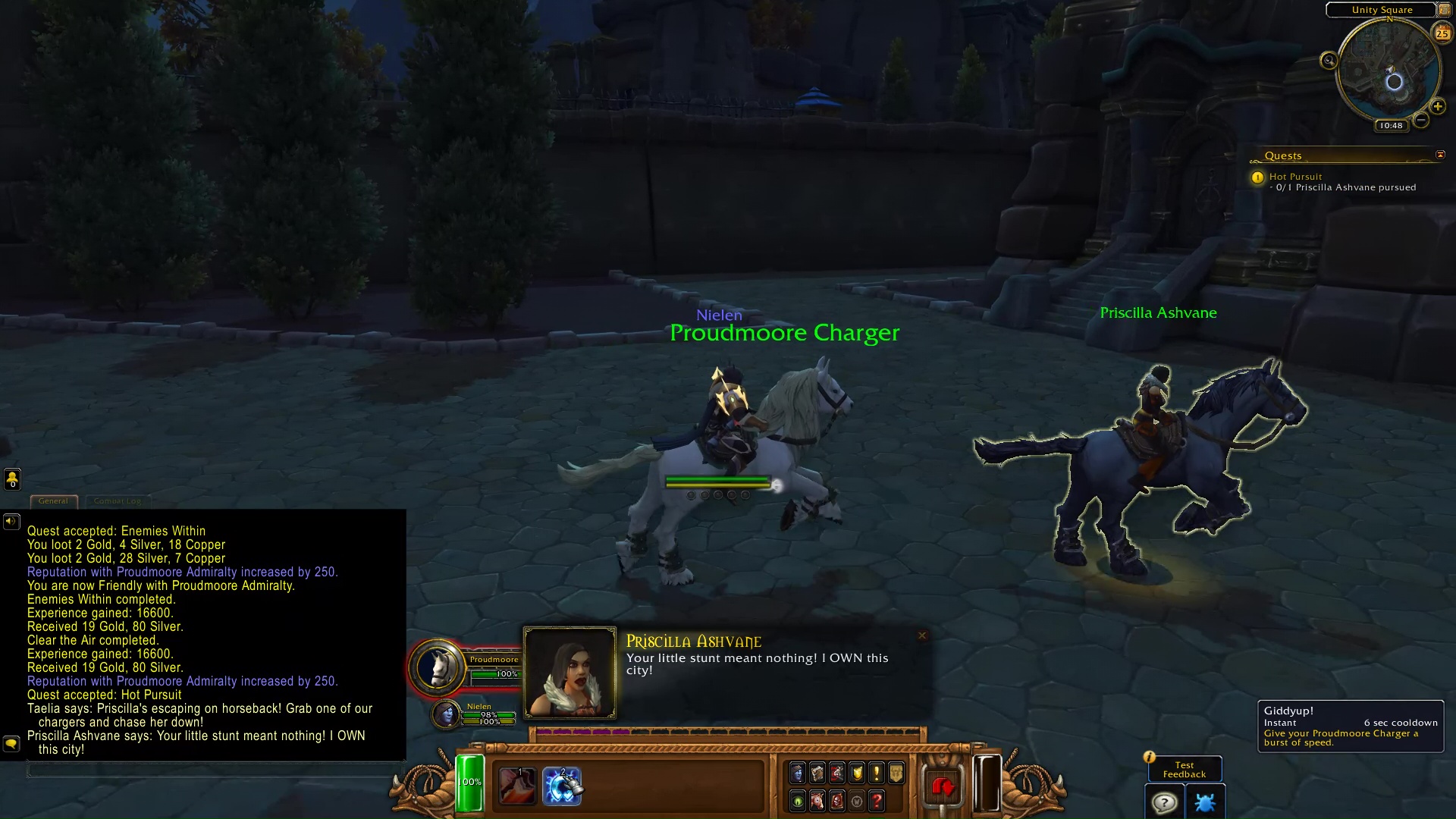 TIP: Priscilla drops stuff on the ground that you need to quickly jump or you get slowed down. Sometimes stuff blocks your path like this wagon.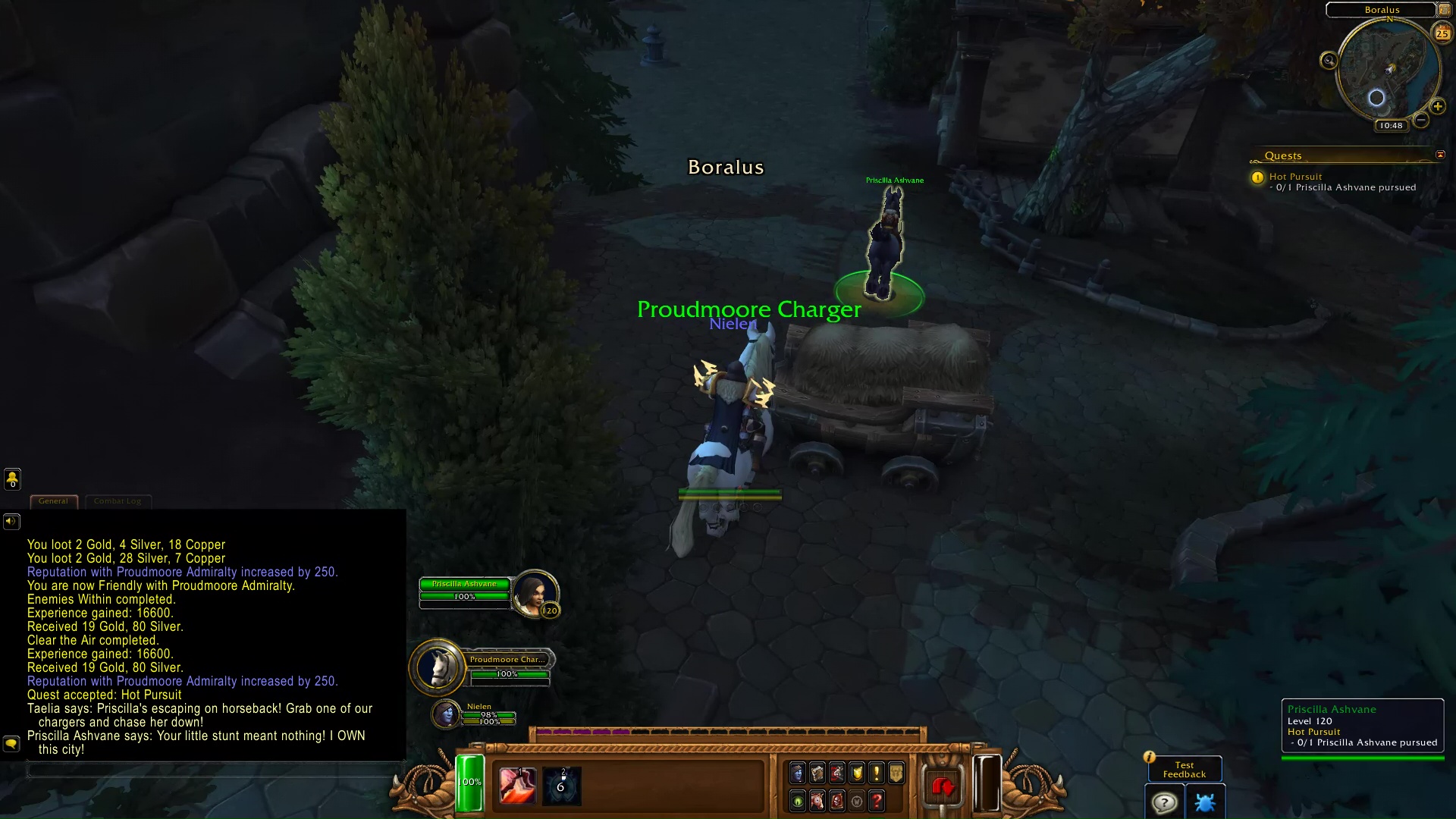 Priscilla Asvane: Your little stunt meant nothing! I OWN this city! Take this!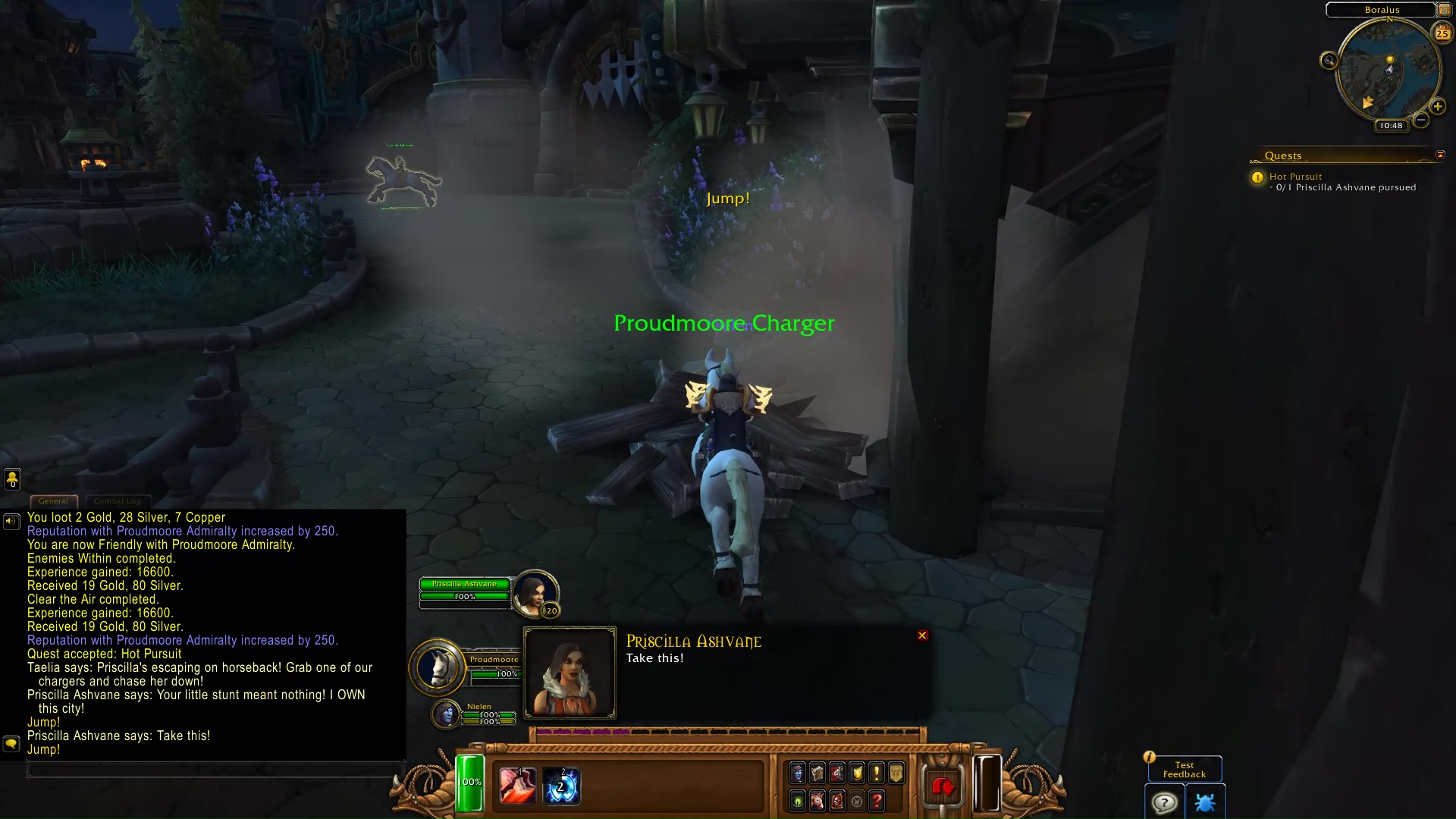 TIP: Priscilla will shoot a beer barrel. Jump or the mead will slow you down.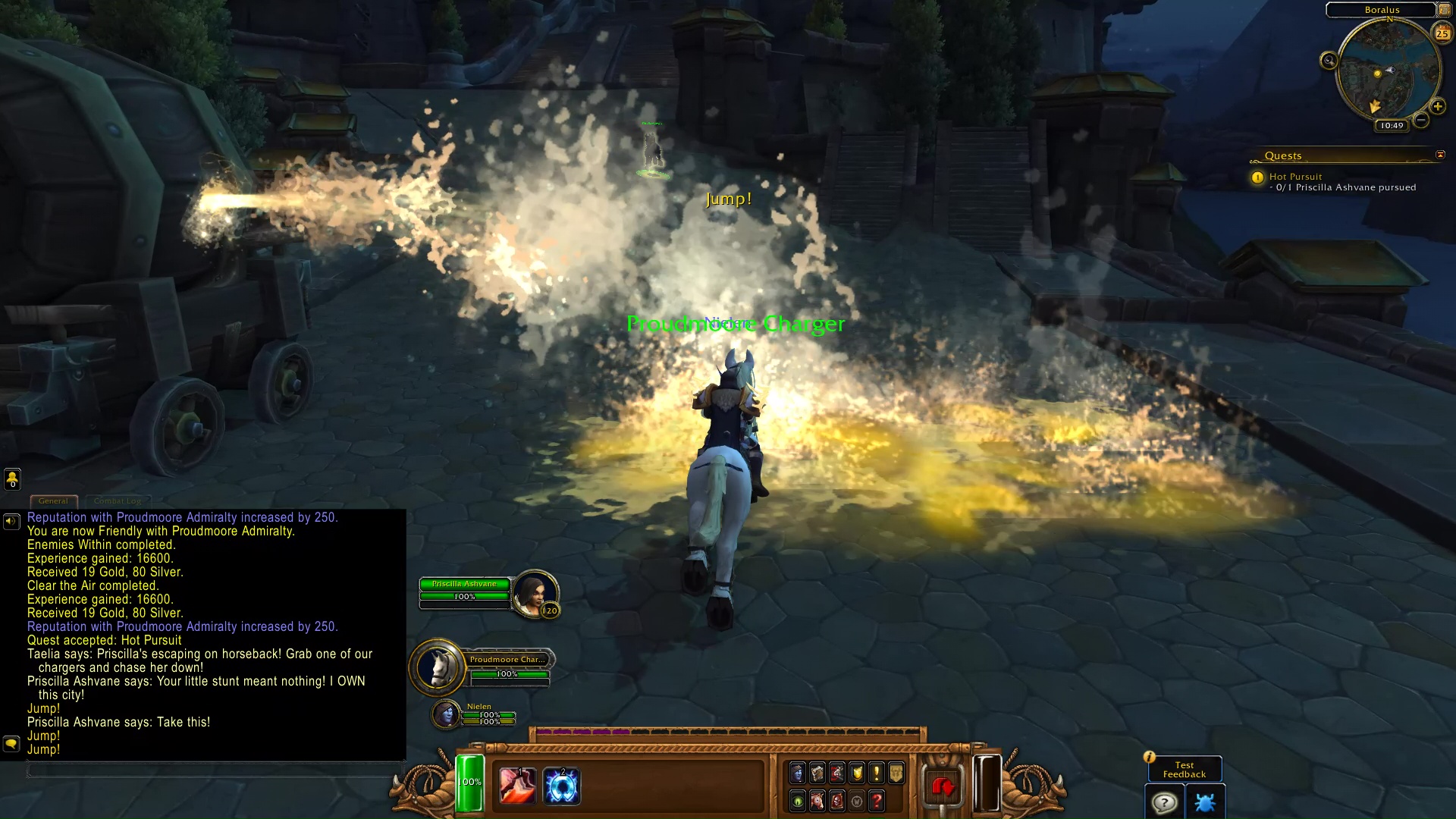 Priscilla Ashvane: Out of the way, chum-for-brains!
TIP: A Cabbage vendor gets on your way. Jump, or the cabbages slow you down.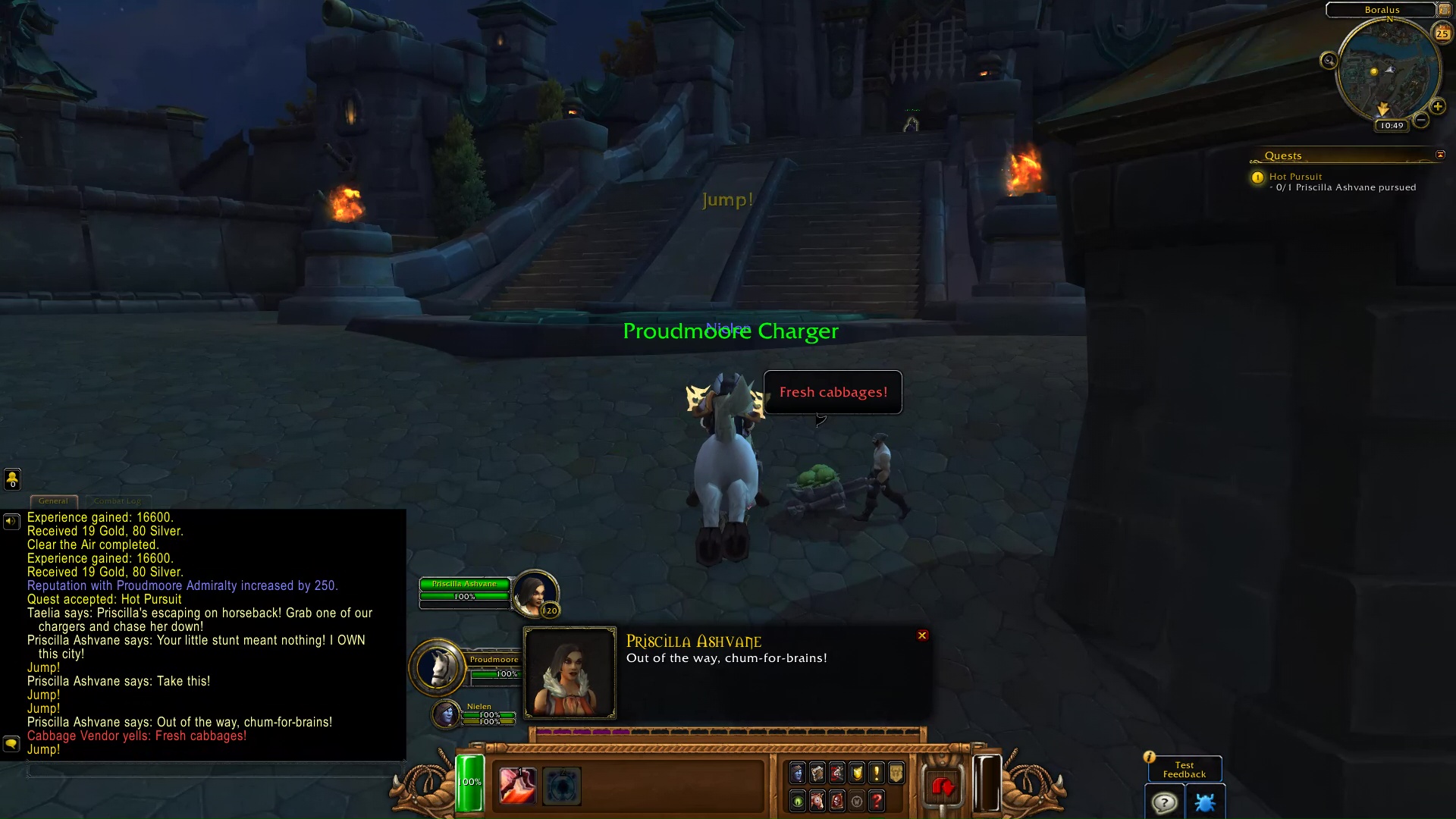 TIP: Priscilla rides up the stairs and stops in the middle of the bridge. Then jumps down into the river.
TIP: Wait a few seconds on the middle of the bridge until you see the message shown below. Your character is teleported automatically back to Unity Square. Talk to Taelia.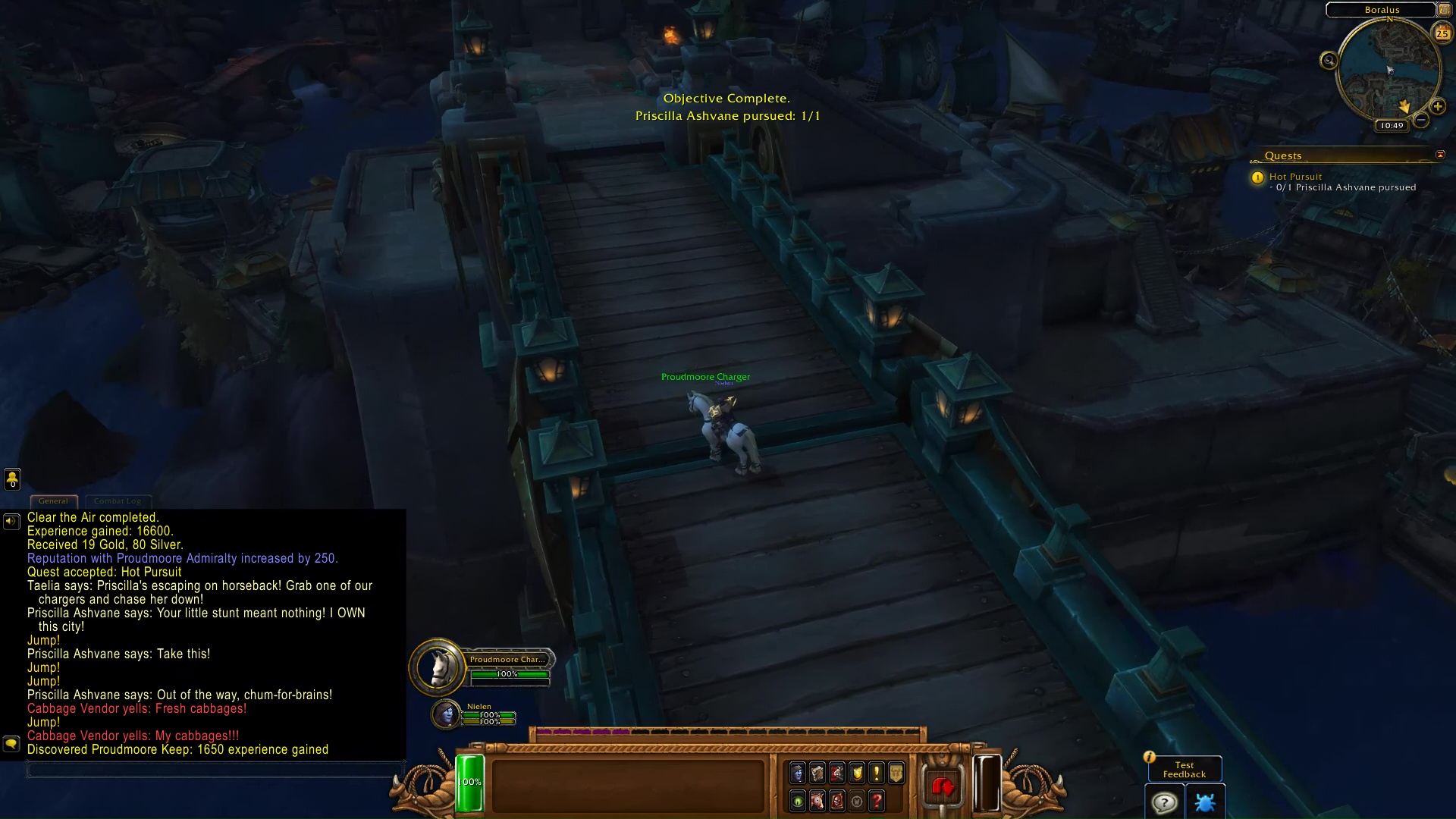 COMPLETION
Taelia: I don't know how anyone could survive a fall like that. Still, we should be careful not to let our guard down.
Katherine Proudmoore: You there! A word, if I may.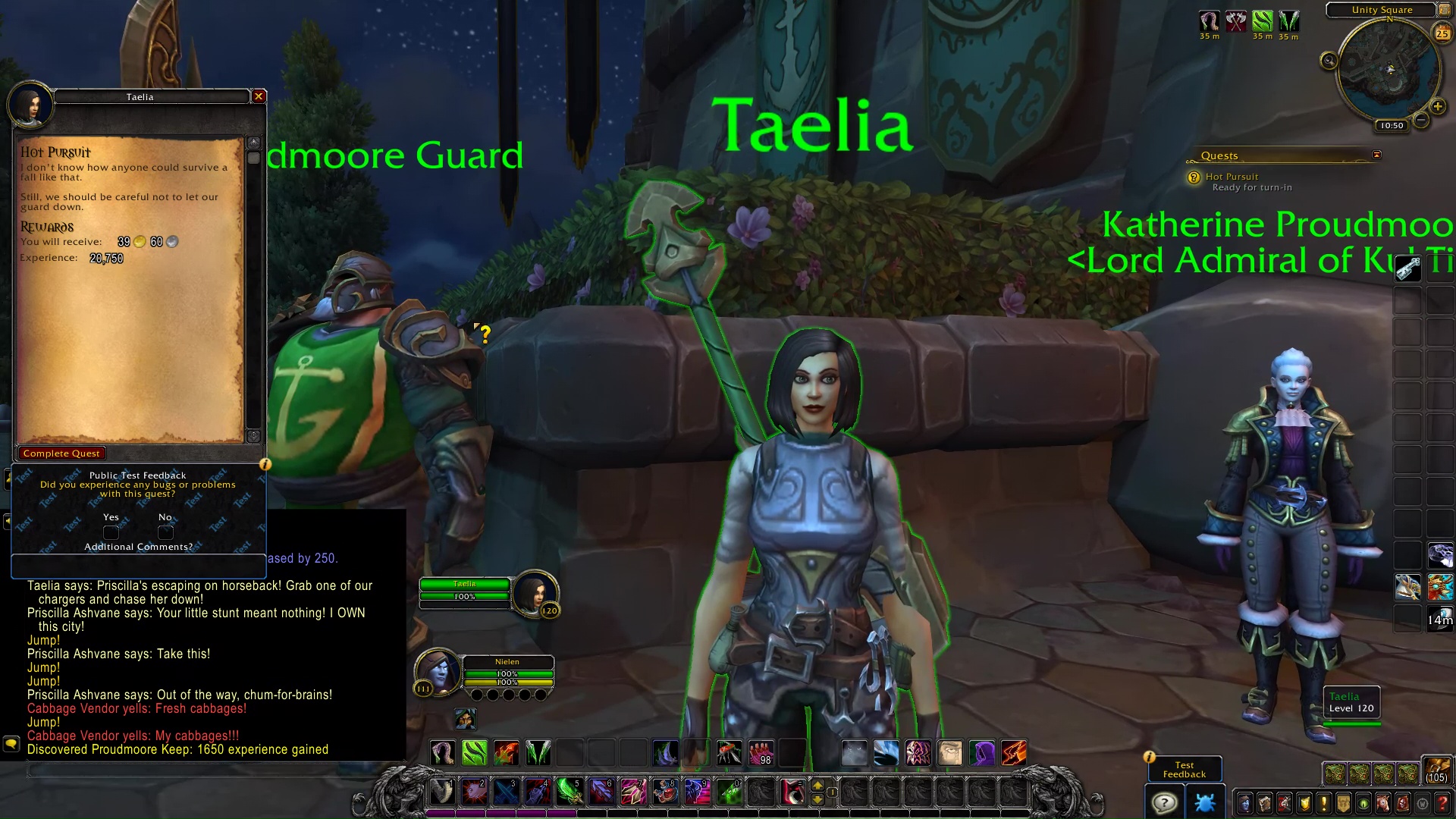 Hot Pursuit