Cagney: Never thought I'd be stickin' my neck out again for Cyrus. Course I also never thought either of us would live this long!
Cagney: Normally I wouldn't tell you nothin'… but I'll spill it for Cyrus. Ashvane's onto somethin' big. They got guys workin' round the clock in there – even brought in some muscle to keep everyone uh… "motivated." I don't know anything about what they're makin', but I know it ain't passin' through here to Boralus. If I were dumb enough to go snooping around in there, I'd look at the goods themselves. See if they got shipping labels. But I ain't that dumb, so you gotta do it.
QUEST OBJECTIVES
Inspect 5 Marked Goods in the Ashvane Foundry.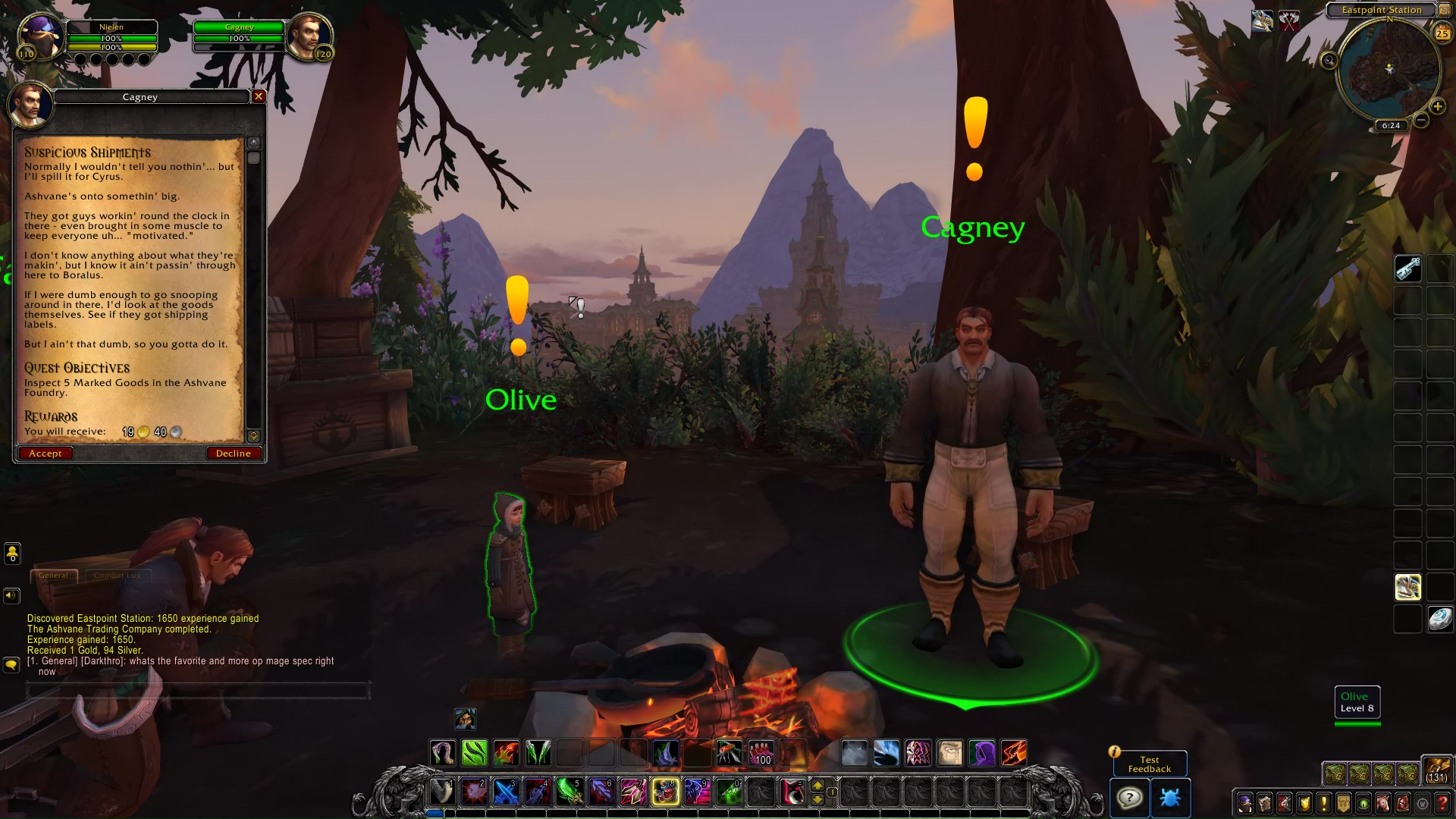 PROGRESS
TIP: Click the Marked Goods boxes found around Ashvane Foundry.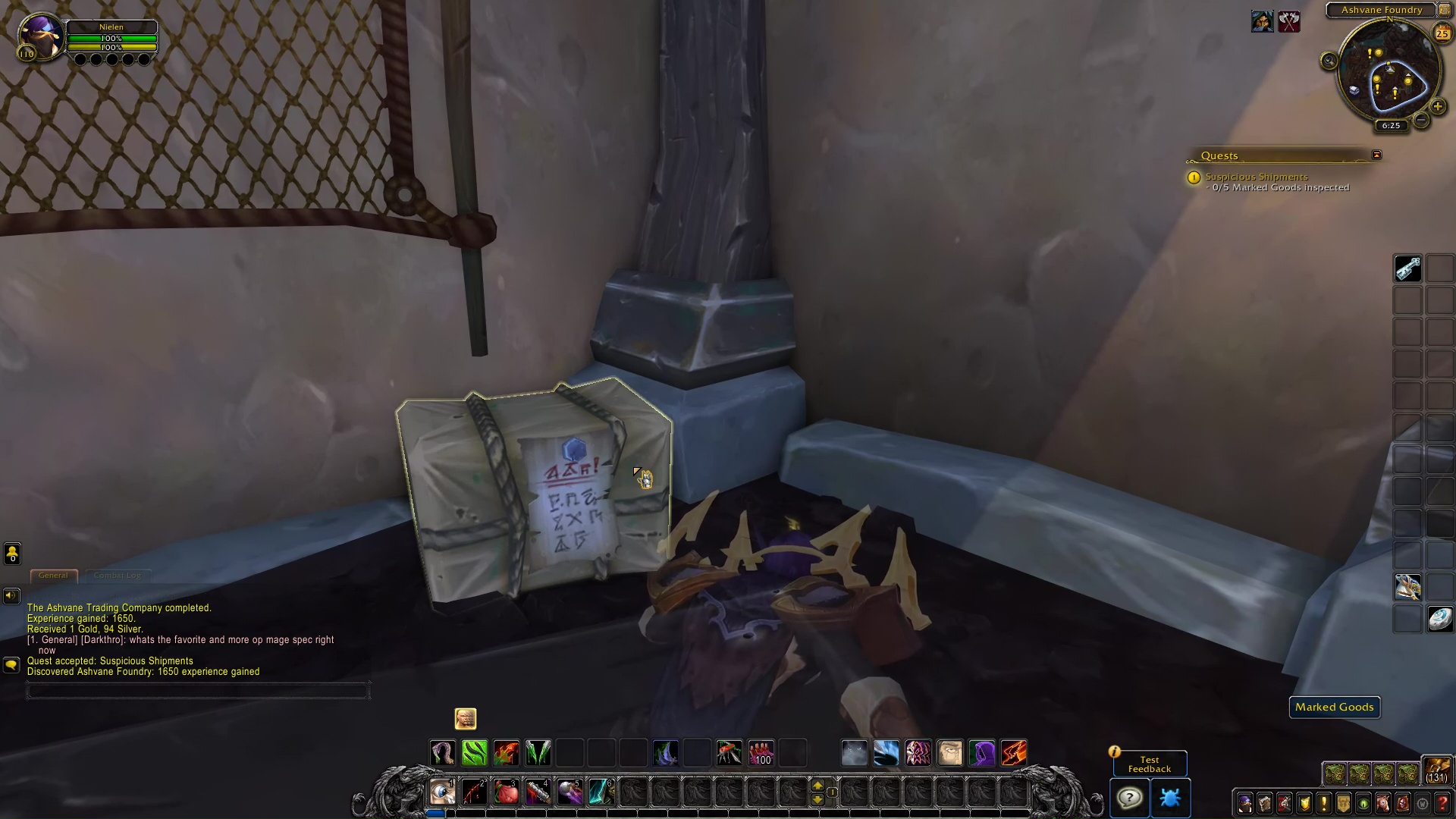 "NOT BOOZE! DO NOT OPEN!"
"PRIVATE CONTRACT – KEEP DRY"
"PRIVATE CONTRACT – DIRECT DELIVERY ONLY" (Thousands of balls of musket shot are bundled carefully inside this crate.)
(The unmistakable scent of gunpowder wafts from this crate.)
COMPLETION
Flynn Fairwind: Sounds like they're making a ton of this stuff and keeping it under wraps.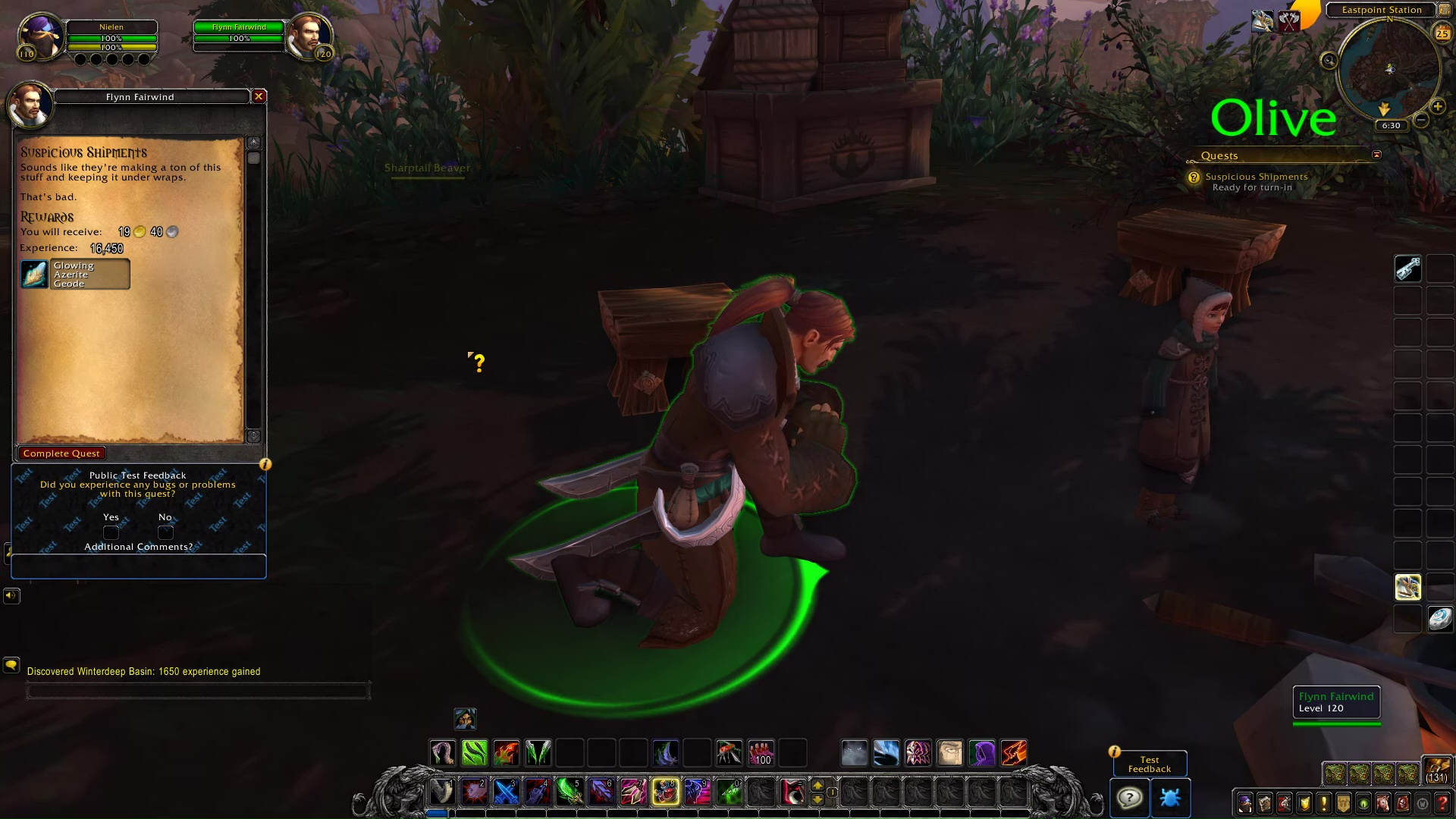 Suspicious Shipments