Lieutenant Tarenfold: We're out-manned, out-gunned, and out of options. This is where we shine.
Lieutenant Tarenfold: Nice work on that cannon. The enemy is shell-shocked – now we take the fight to them! Our marines and the militia are ready to fight. Get in there and tip the odds in their favor!
QUEST OBJECTIVES
Slay 12 pirate invaders.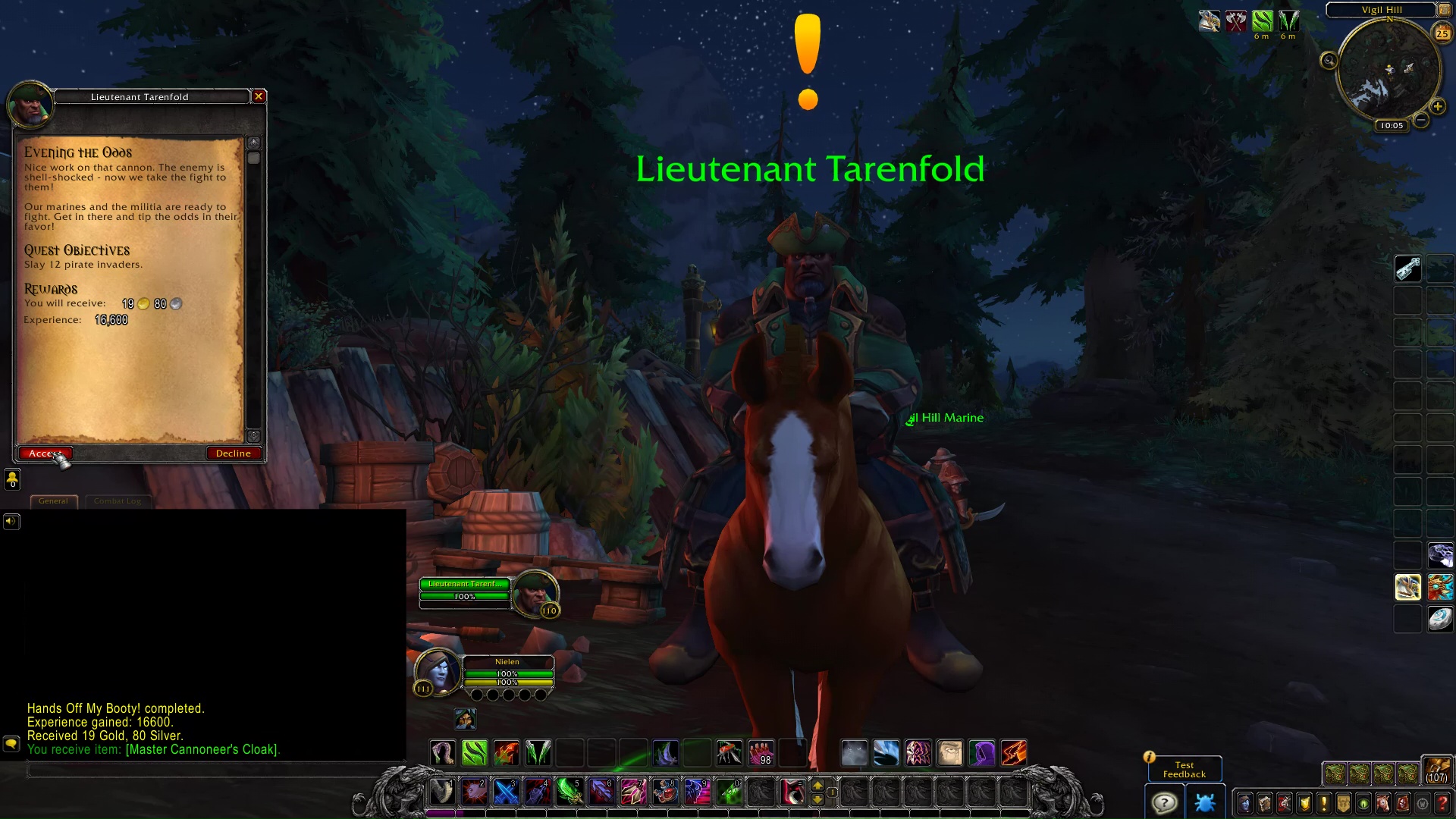 PROGRESS
Kill any type of Bilge Rat pirate to the north, including those already in combat with Vigil Hill Marines.
COMPLETION
Lieutenant Tarenfold: Damn fine work! I'm going to see to it that you receive a commendation for valor in battle!
Evening the Odds