Lieutenant Tarenfold: The enemy has turned our forward cannons around on us. Scuttle that equipment to stop the bombardments!
QUEST OBJECTIVES
Destroy 4 Captured Cannons.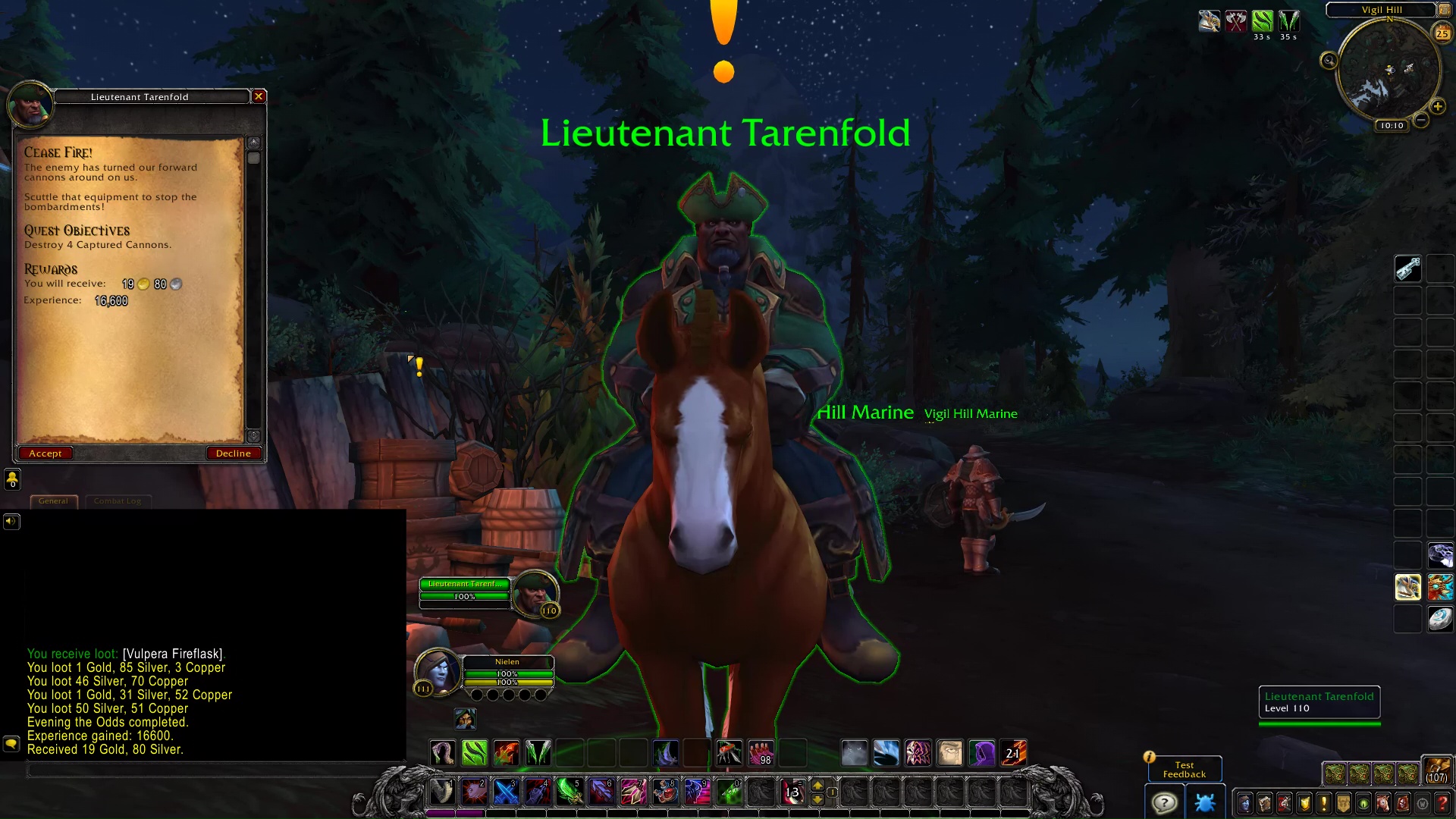 PROGRESS
Destroy the captured cannons located at Daelin's Gate.
COMPLETION
Lieutenant Tarenfold: The thunder of cannons can strike fear or inspire hope, depending on which end you're standing.
Cease Fire!