Flynn Fairwind: We should check in with Cyrus and Taelia before we get in too deep. This is all of the evidence we've gathered so far linking the Ashvane Trading Company to the weapons and pirates here in Freehold. Take it to Rodrigo, on the rooftop just behind this tavern. He raises parrots that make great messengers. Some are even big enough to ride! Rodrigo's a few planks short of a poop deck, but he's trustworthy!
QUEST OBJECTIVES
Speak with Rodrigo in Freehold.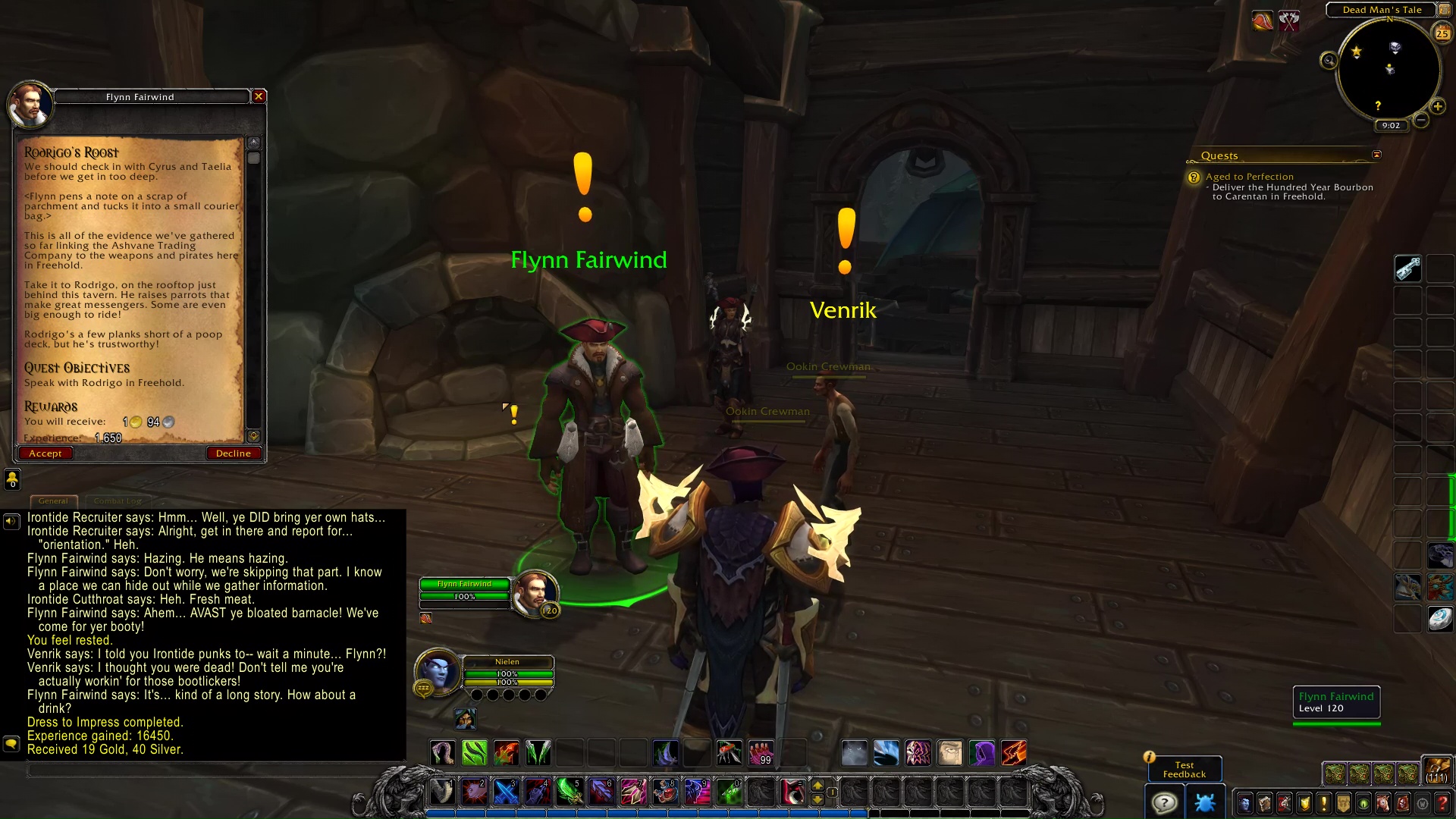 PROGRESS
TIP: Leave the Inn through the northern door. Stop. Carefully, walk through the very narrow plank-bridge.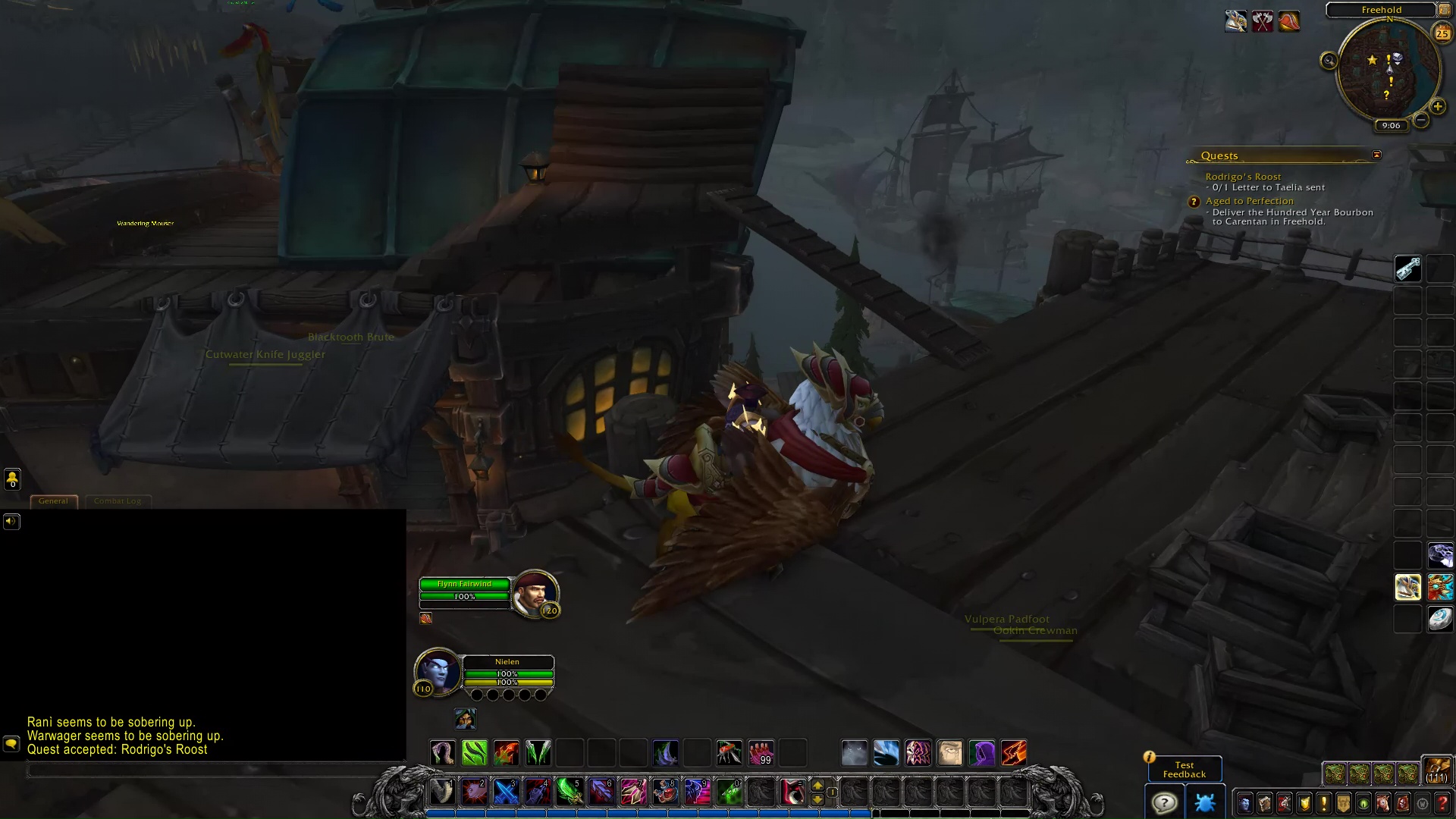 TIP: Rodrigo is the flight master.
Rodrigo: You like my pretty birds?
(Can you send this letter to Taelia in Boralus?)
Rodrigo: Aye-aye! Letter will get there fast fast! Full speed ahead, pretties!
Letter to Taelia sent: 1/1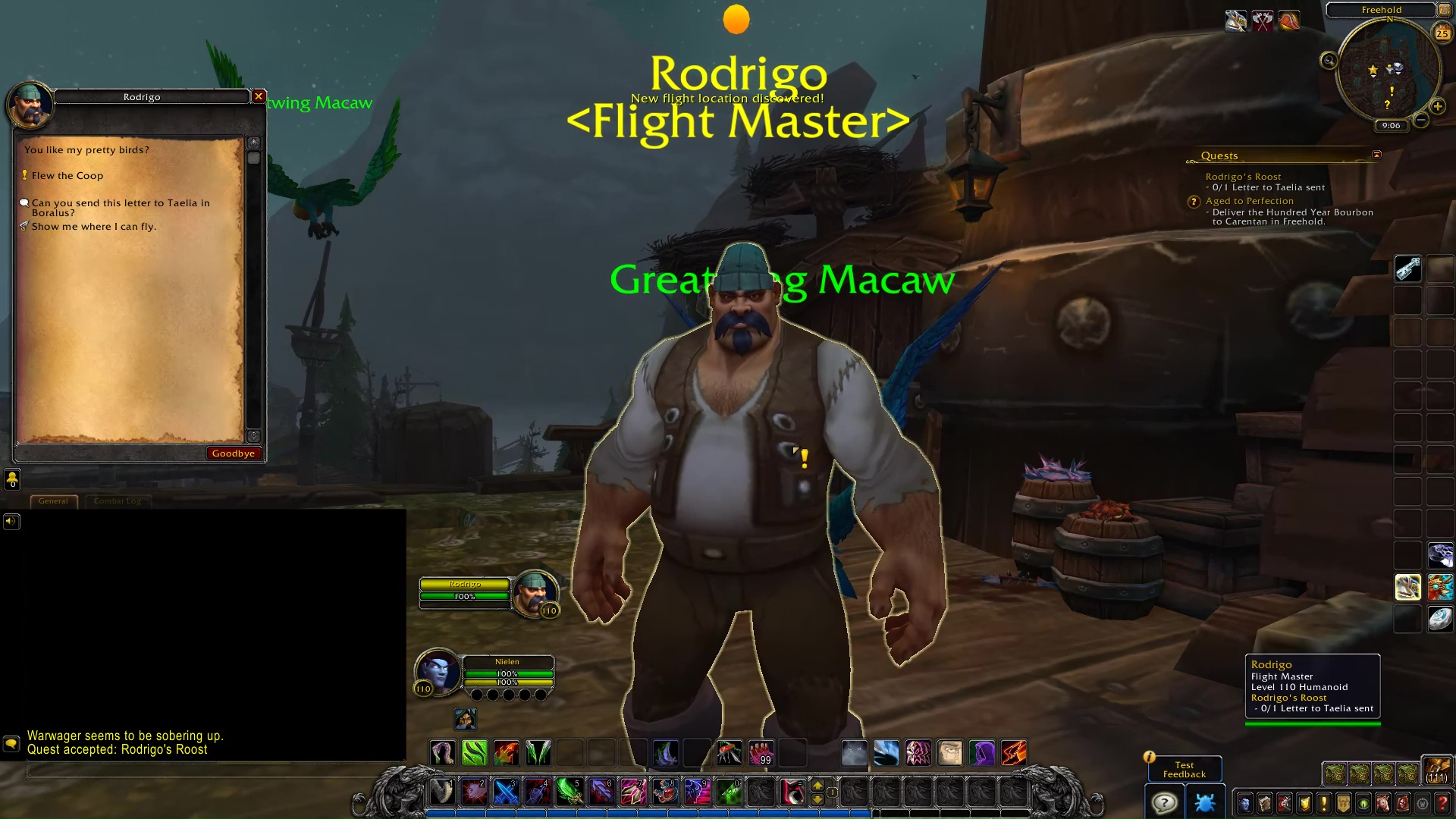 COMPLETION
Flynn Fairwind: Alright, now that the boss is updated, let's get back to work.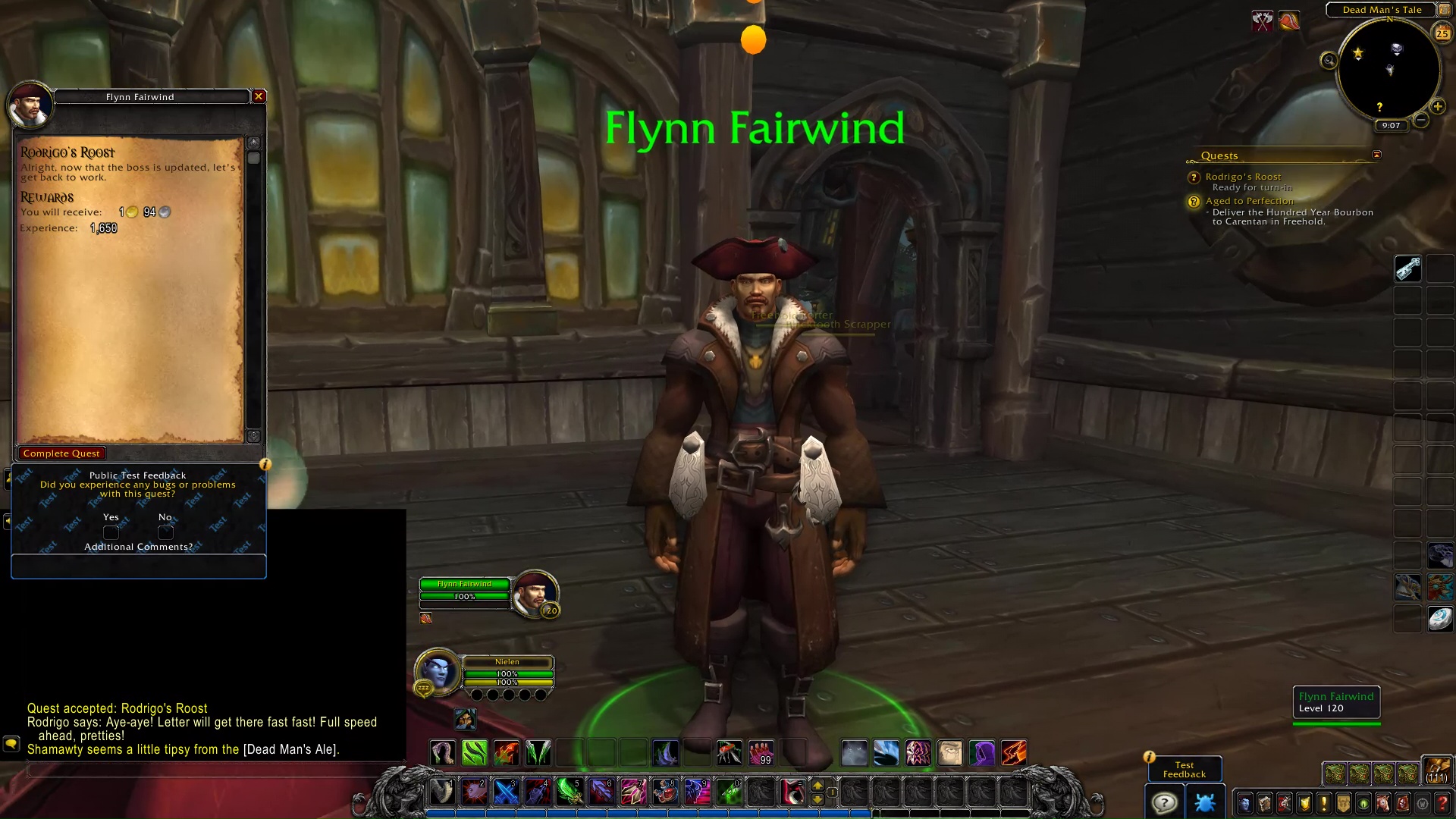 Rodrigo's Roost