Carentan: Well done, my friend. Well done, indeed. You see that dusty crate in the corner of the room? You'll find it contains the ancient scroll and a generous purse of gold, as we agreed. Please, take your reward. You've certainly earned it.
QUEST OBJECTIVES
Open the Dusty Crate.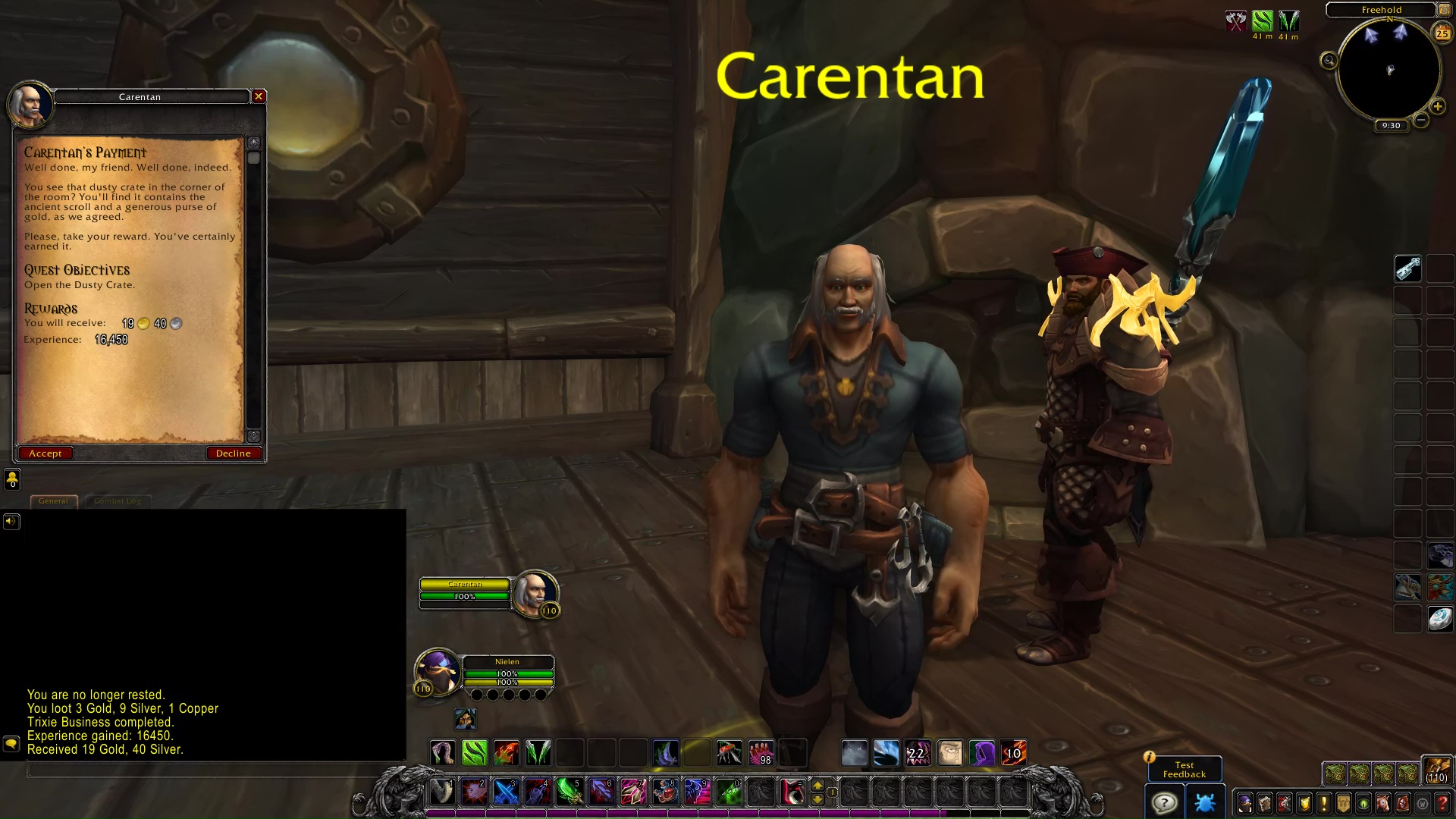 PROGRESS
TIP: The crate is next to Carentan. Click the crate to open it.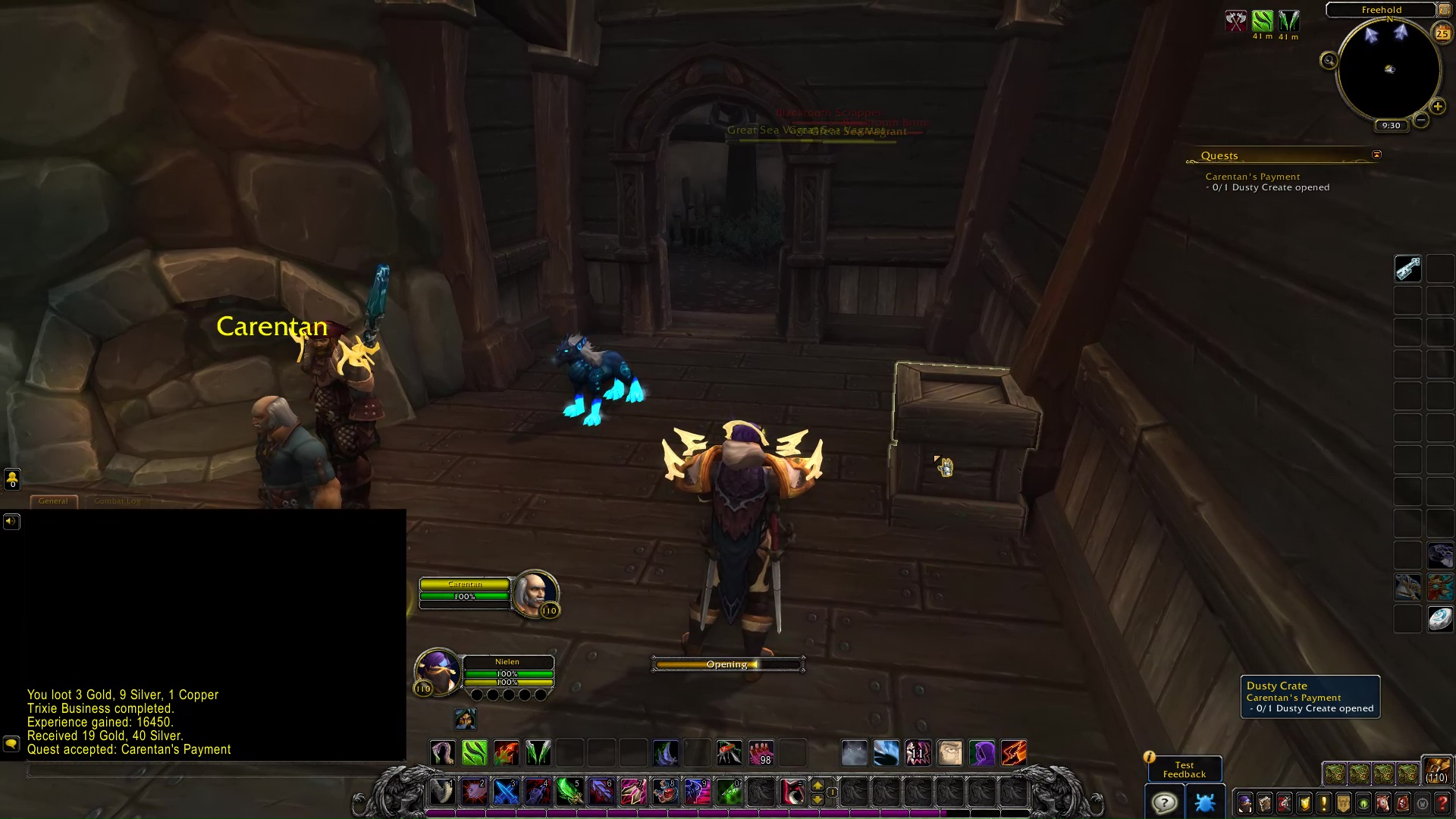 NOTE: Opening the crate causes an explosion that stuns your character for a few seconds. Click the window beneath the mini-map that says "Click to complete quest."
Carentan: It's a pity the turtle fellow didn't come here himself. His shell would have fetched a high price. Ah well. I suppose there's nothing left for me in Freehold. Farewell, fool!
COMPLETION
(As your head clears up, you see gold pieces scattered about the room.)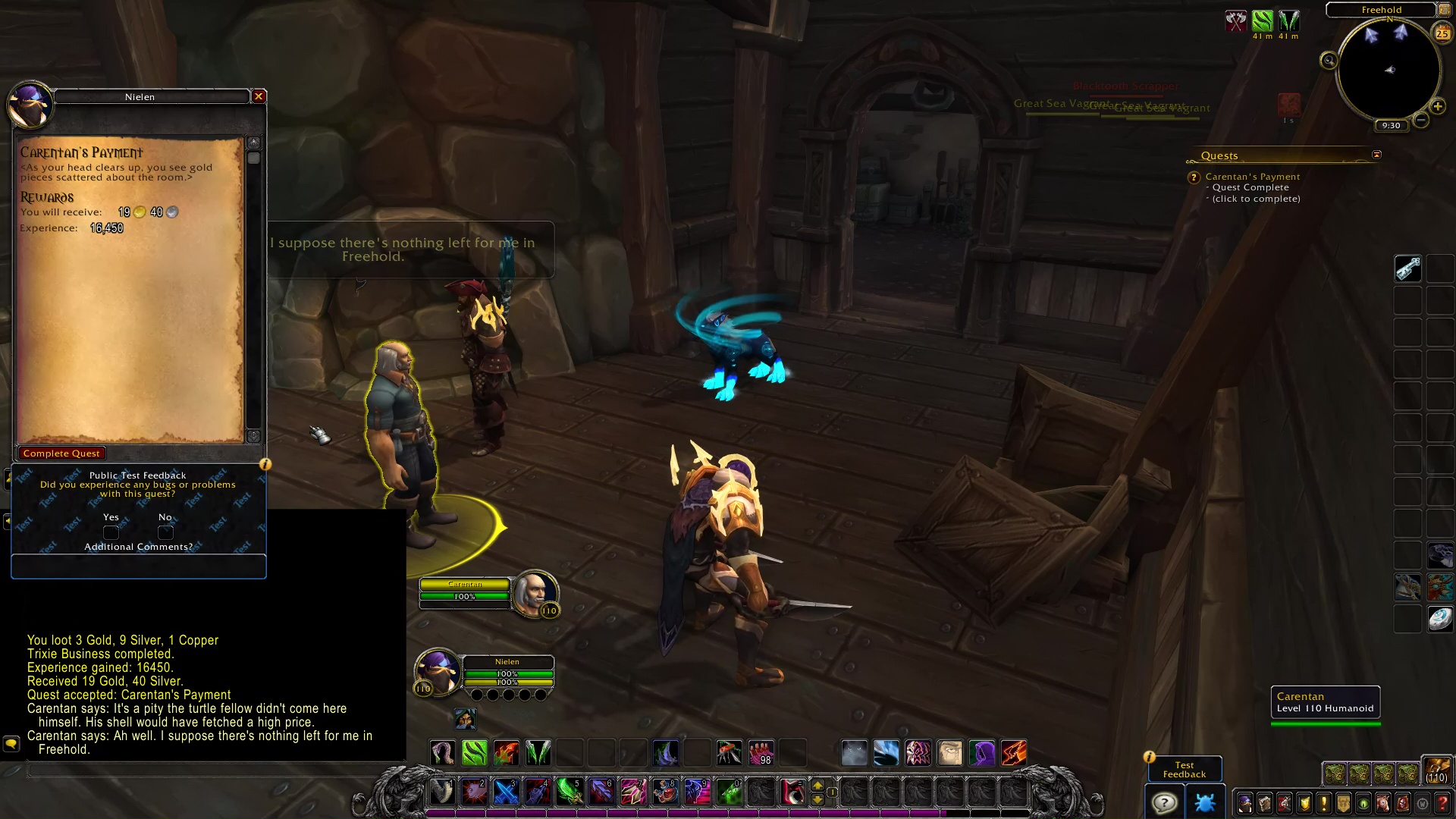 Carentan's Payment