: So the Irontide Raiders are bringing the various outlaw crews together for a big job using weapons provided by the Ashvane Company. Something tells me they're not going fishing. We should see if members of the smaller crews are carrying any notes or orders. I trust you can handle it? I need to lay low and catch up with Venrik. If anyone else were to recognize me, the odds of them offering a friendly drink are precisely zero.
QUEST OBJECTIVES
Collect Bilge Rat Orders, Cutwater Corsair Orders, and Blacktooth Brawler Orders.
Bilge Rat Orders
Blacktooth Bruiser Orders
Cutwater Corsair Orders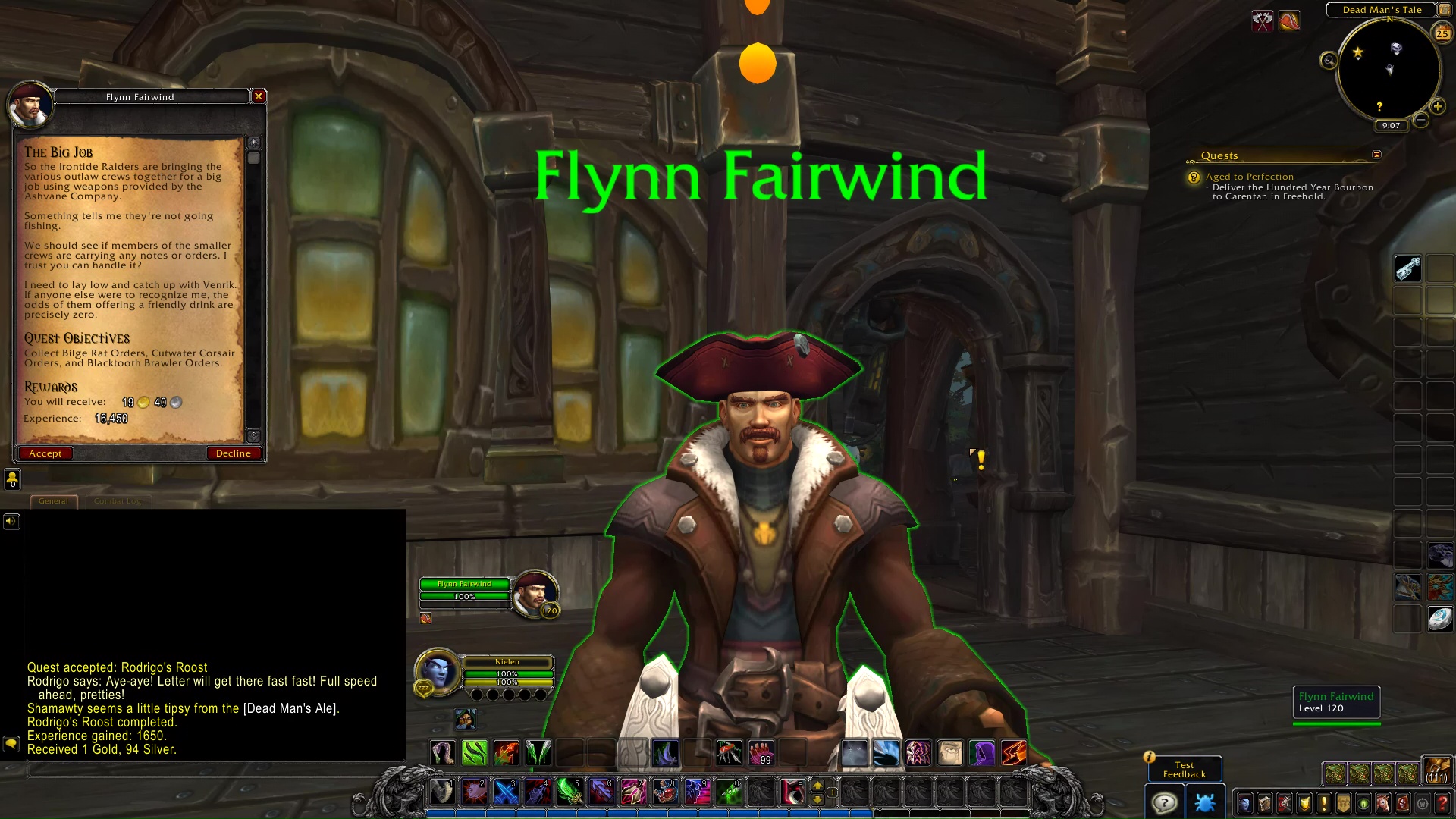 PROGRESS
TIP: All the NPCs in this area are neutral. I recommend zooming in. Hover your mouse over each pirate to see the tooltip. If one is an objective, attack it, but don't use AOE. When you move on to search for the next target, make sure it is not the same type you already looted. (i.e.: 0/1 or 1/1) Some might be found upstairs. Explore the area if you run out of targets.
COMPLETION
Venrik: I' sorry! I tried to help him, but I'm no fighter!
Venrik: Find anything?
Venrik: I-I'll try to make sense of these. You've gotta help Flynn!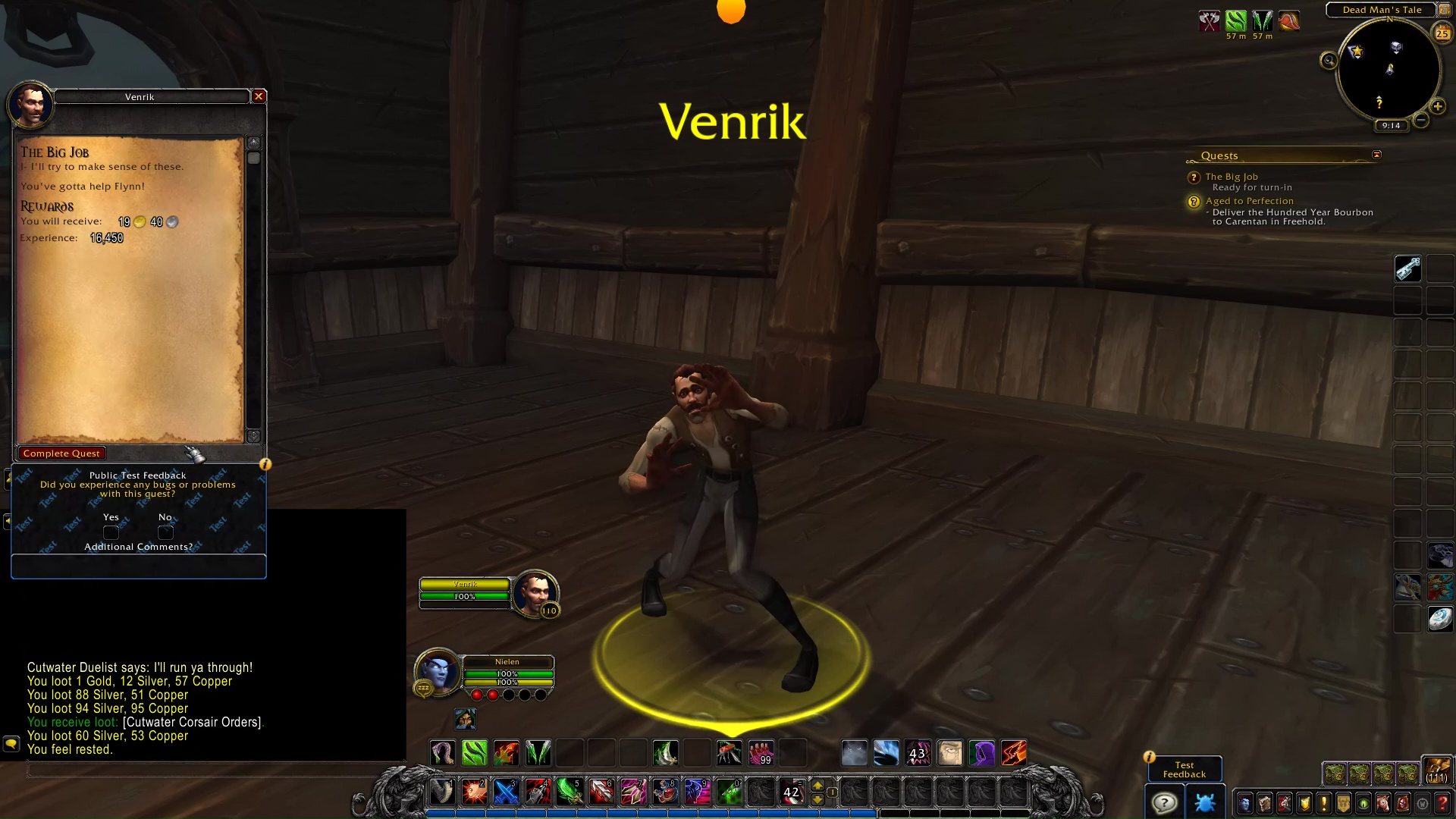 The Big Job