Fire Marshall Jill: Once they broke through the gate, those pirates put the torch to everything they couldn't steal! I saw those little fox-looking critters throwing flasks of liquid that burst into flames. Well I'm authorizing a controlled burn. The invaders landed a ship at the southwest end of town and are loading it with plundered goods. Get one of those flasks and burn the sails before it can get away!
QUEST OBJECTIVES
Acquire a Vulpera Fireflask and burn the sails of the Plunder Runner.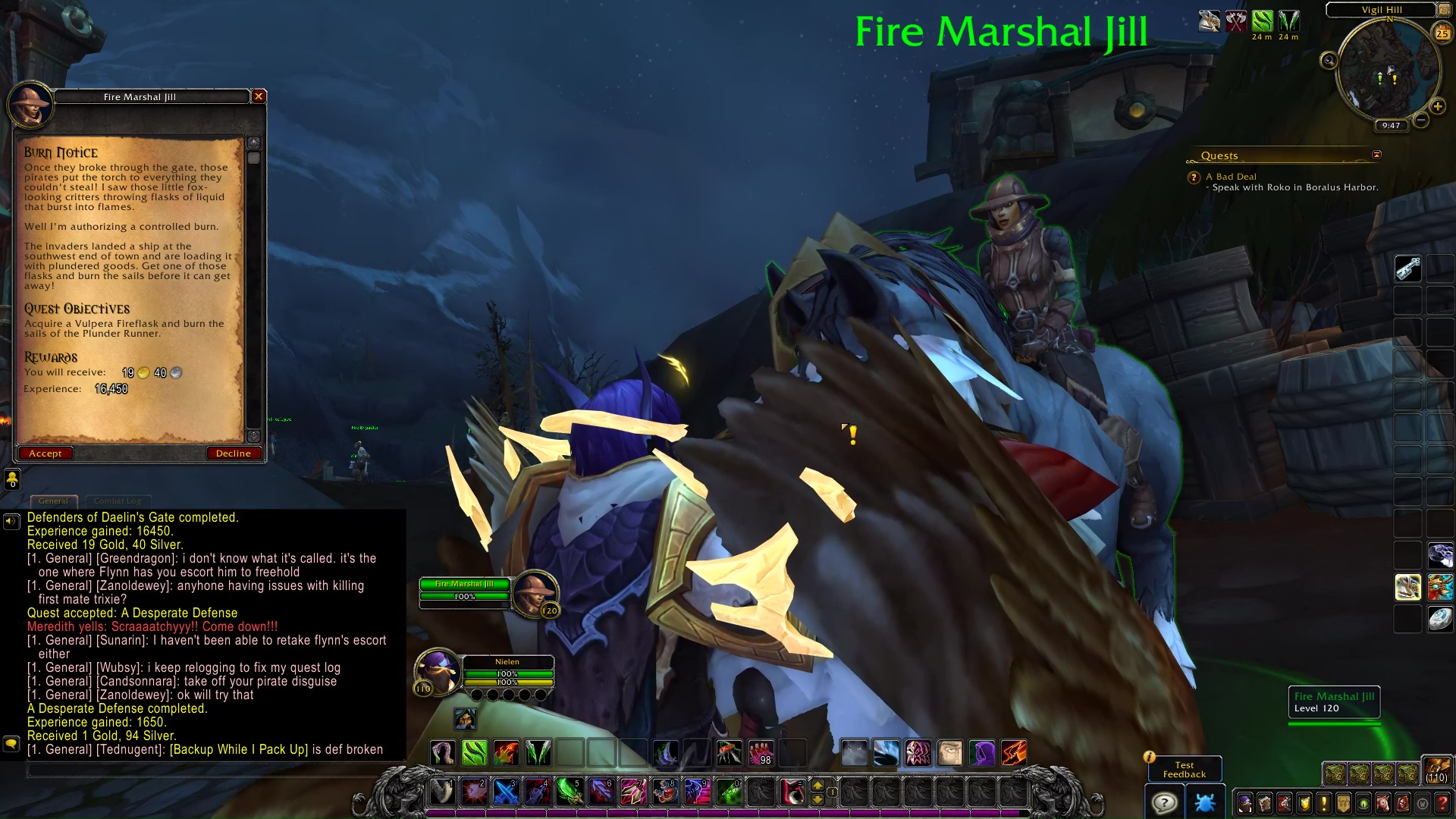 PROGRESS
TIP: Kill any Vulpera Padfoot. Loot a Vulpera Fireflask. Go atop the ship. Click the Vulpera Fireflask icon (by the Quest Traker, beneath the mini-map) and aim at the paper note on the mast.
Plunder Runner sails burned: 1/1
COMPLETION
Fire Marshall Jill: We'll recover the loot from that ship later, assuming the whole thing doesn't burn down or sink first!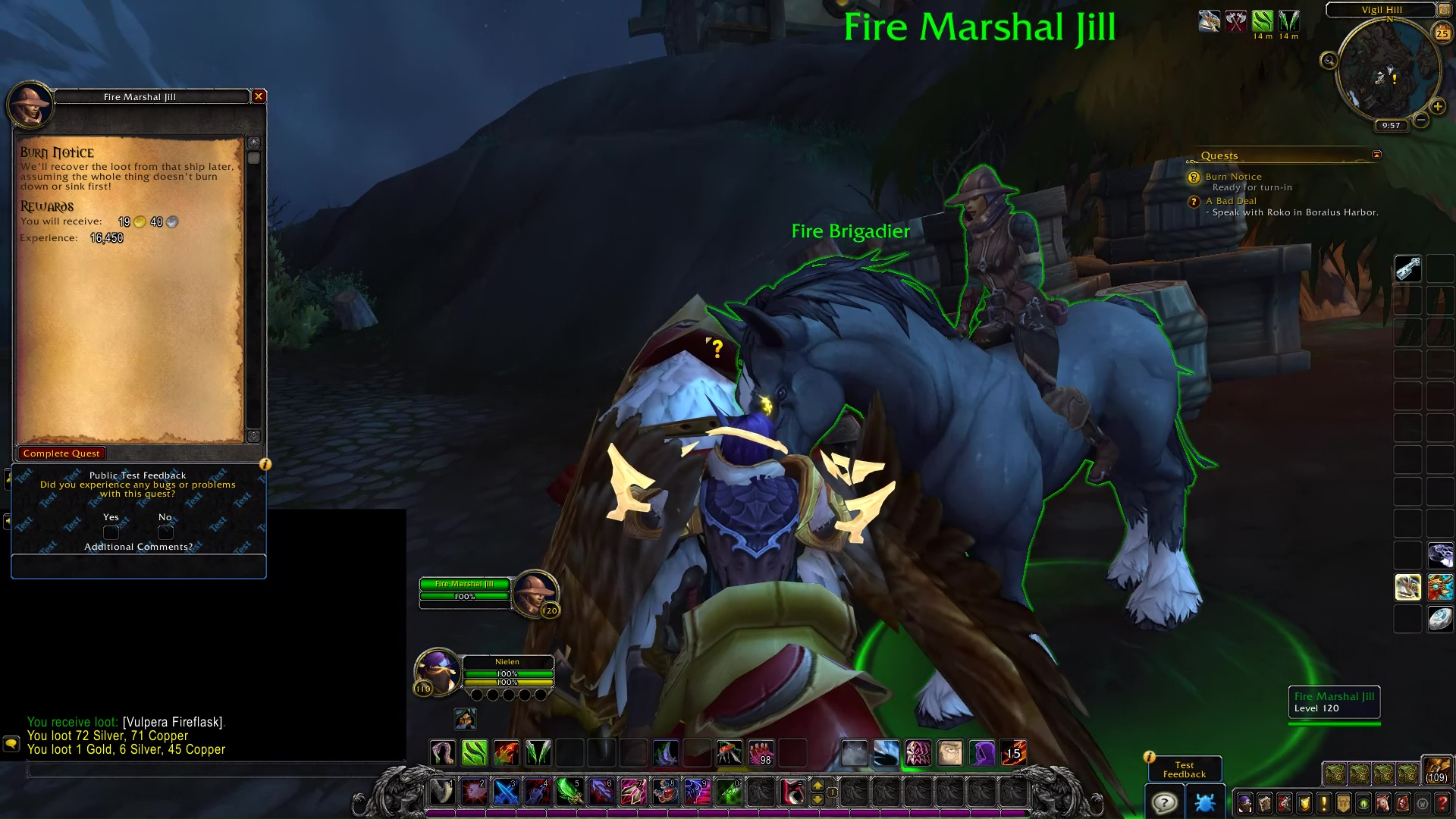 Burn Notice