Meredith: My parents said we have to go, but I won't leave Scratchy behind! She's so gentle and precious and pure and kind and soft and cuddly! She must be so scared up there on the balcony! Please help her!
QUEST OBJECTIVES
Climb the burning house and rescue Scratchy.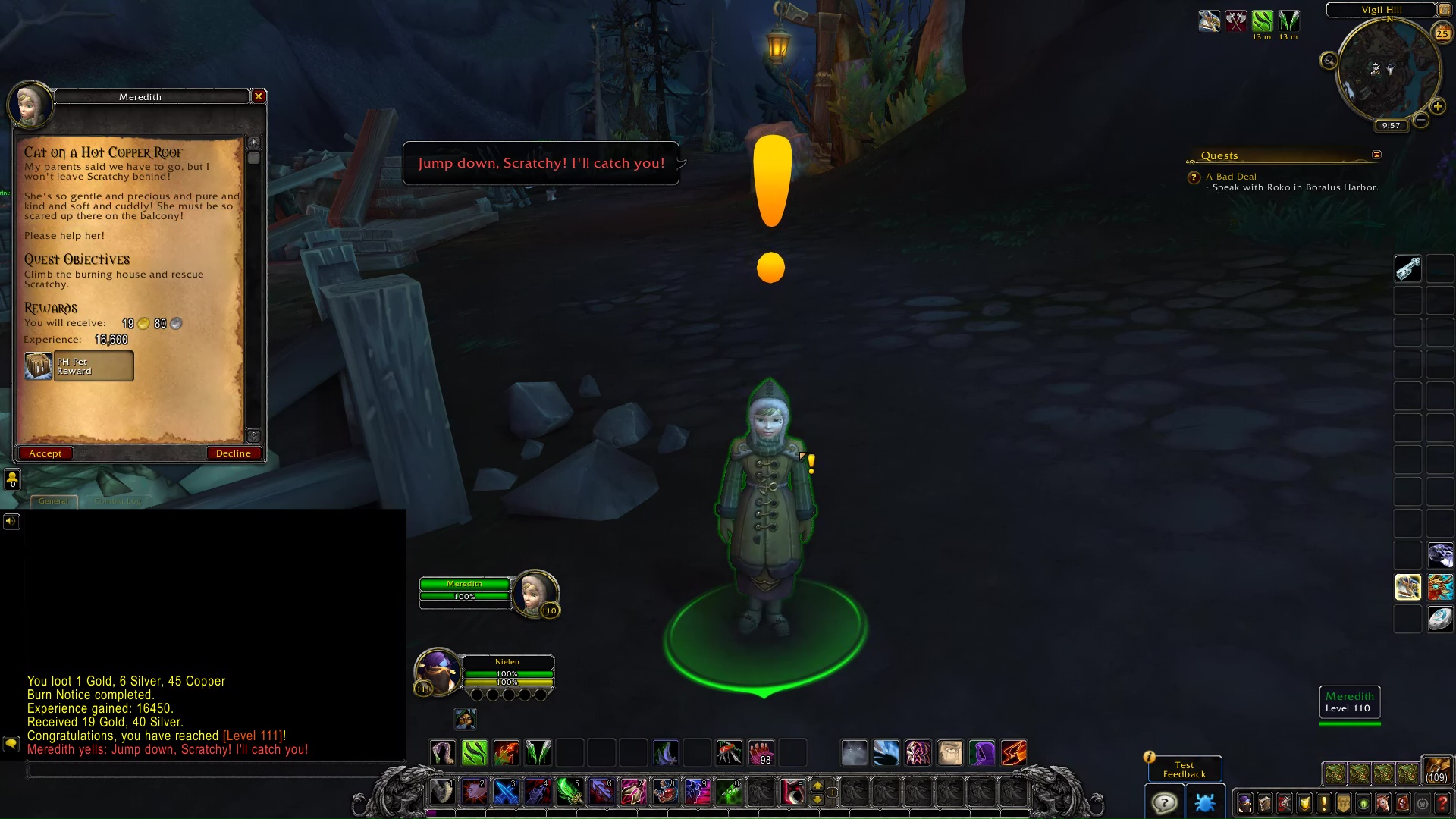 PROGRESS
Meredith: It's gonna be okay, Scratchy! Just wait there!
Scratchy: MrrOWWww.
TIP: For aim accuracy, zoom in your camera view. Jump onto the tree stump. Then jump onto the higher tree stump. Turn to face the ring on the wall. Jump and click the ring to hold onto it. Start clicking the next ring, and the next, and so on counter-clockwise until you reach the top of the house.
Meredith: Scraaatchy! Are you still up there?! Meow twice if you can hear me!!
COMPLETION
Meredith: We can't leave Scratchy here!
Meredith: Yay! Isn't she the sweetest most perfectest kitty cat ever?!
Meredith: Come on, Scratchy! Let's go!
Cat on a Hot Copper Roof