Flynn Fairwind: The Ashvane Co. doesn't know it yet, but throwing us into Tol Dagor was the biggest mistake they've ever made. I swiped this from one of the guards when they picked me up. Go ahead, take a shot at that barrel over there.
QUEST OBJECTIVES
Fire Flynn's Pistol at the Barrel in the tavern.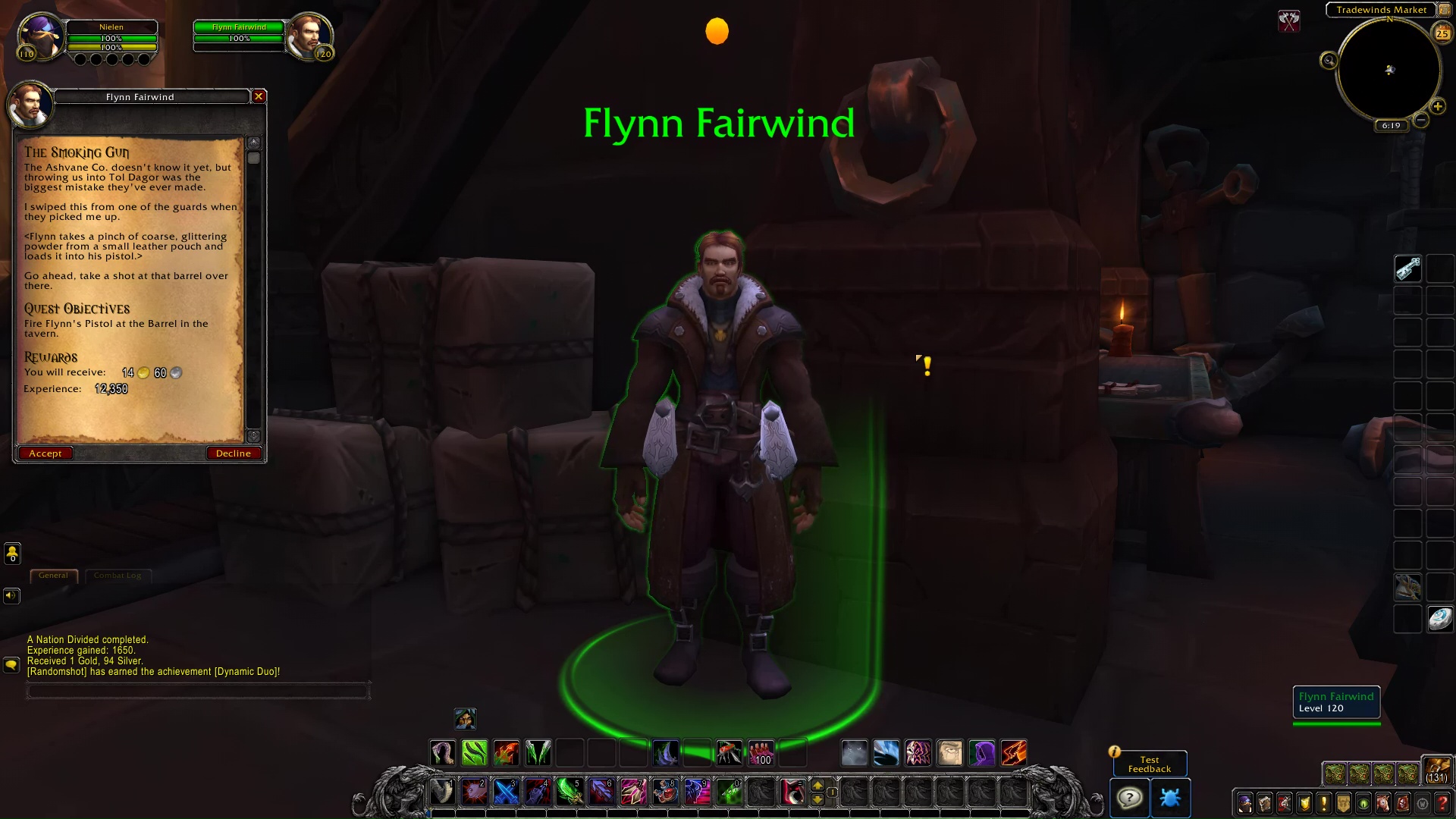 PROGRESS
TIP: Click the barrel next to the chimney.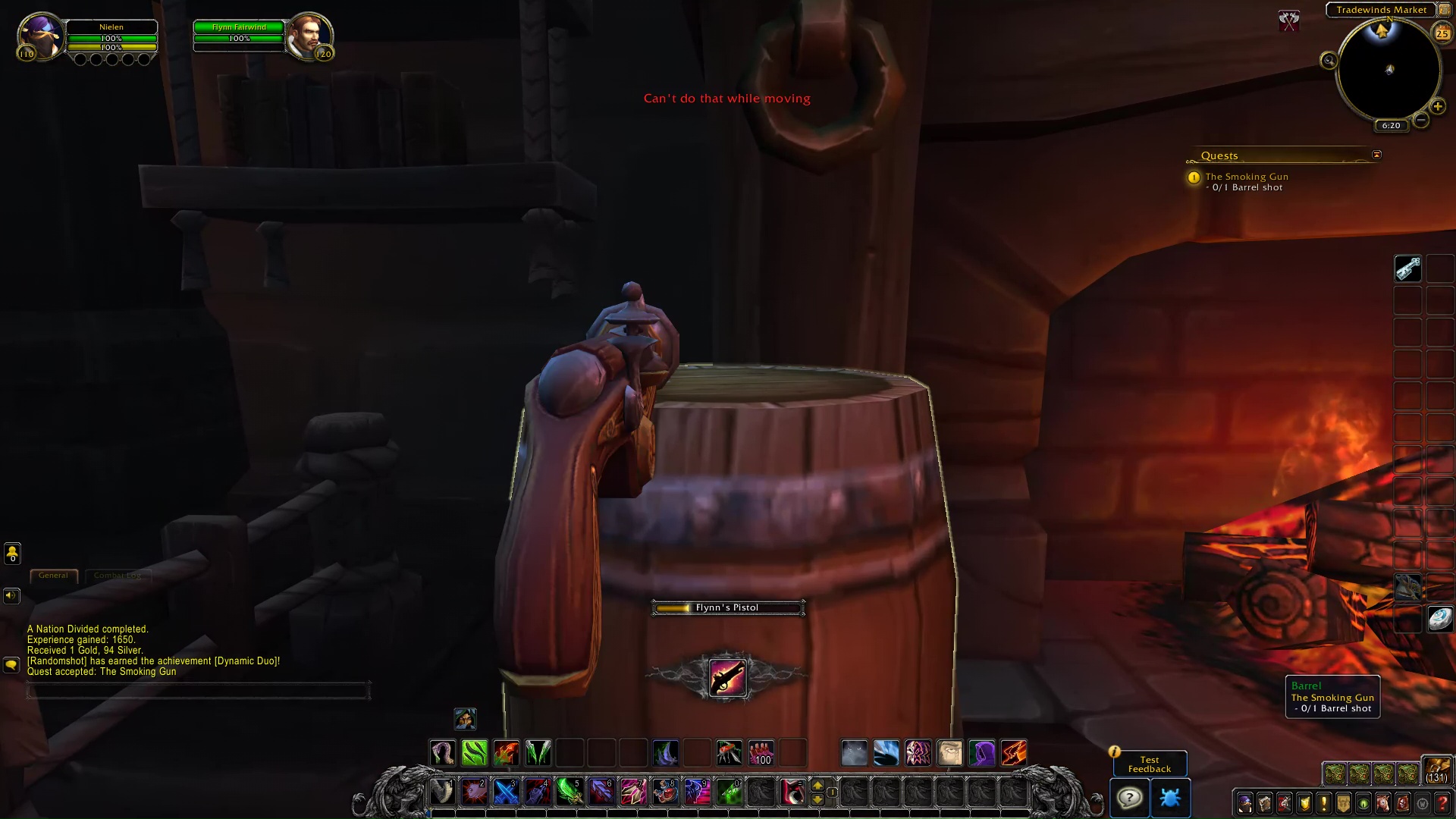 Barrel shot: 1/1
Cyrus Crestfall: What was THAT?!
Flynn Fairwind: Ugh. (cough) That… is Ashvane's dirty secret.
COMPLETION
Flynn Fairwind: Why'd they arrest me in the first place? Uh… business disagreement.
Flynn Fairwind: That powder adds a little kick, doesn't it?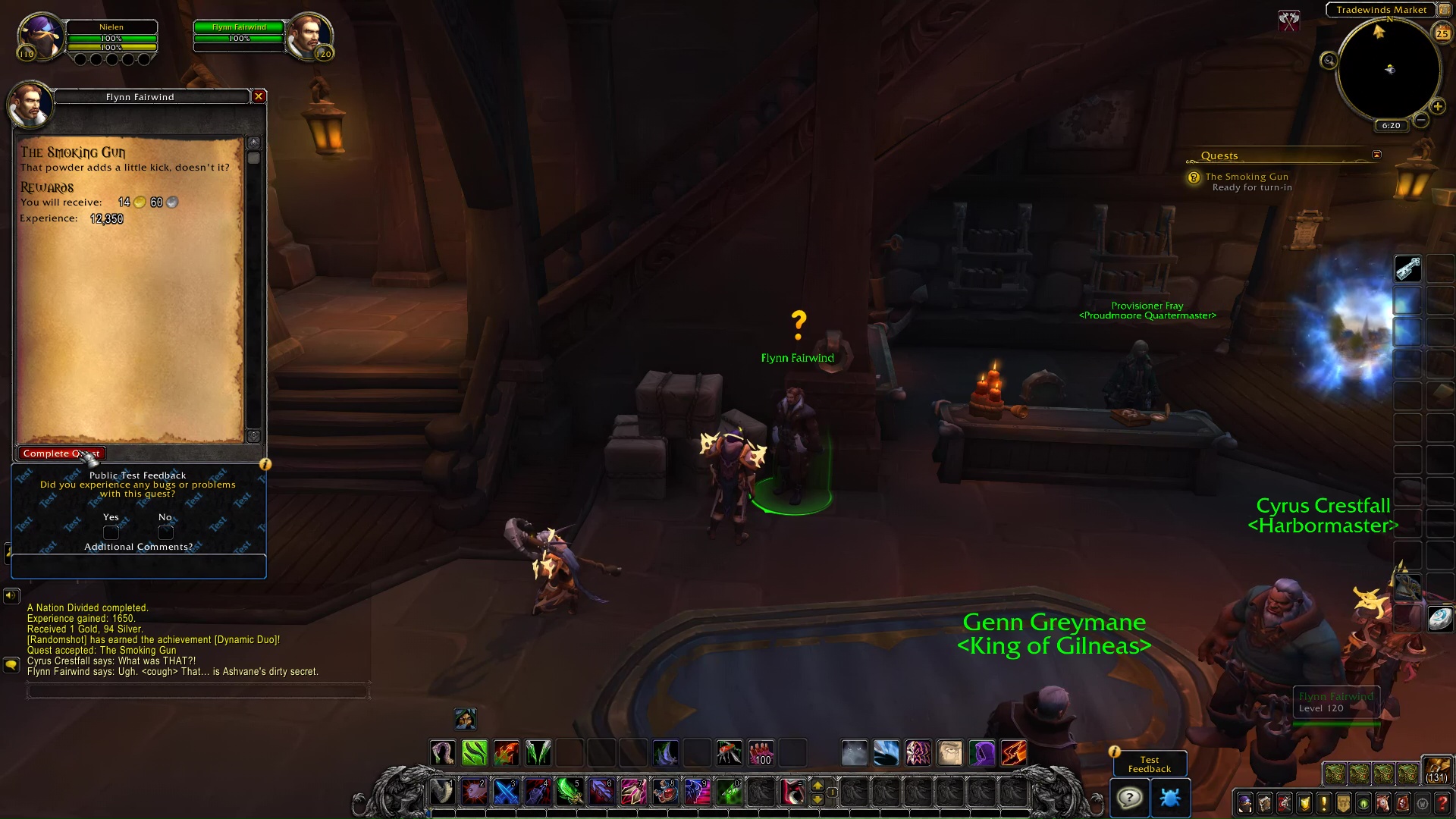 The Smoking Gun