Cagney: The Ashvane Company has been workin' their people so hard they even tried to strike! The company brought in a bunch of goons to break it up and get everyone back to work. Heard they even shot a couple guys who tried to walk off the job. What say you give 'em a taste of their own brutality while you're in there?
QUEST OBJECTIVES
Slay 10 Company Watchmen, Company Enforcers, or Company Fusiliers.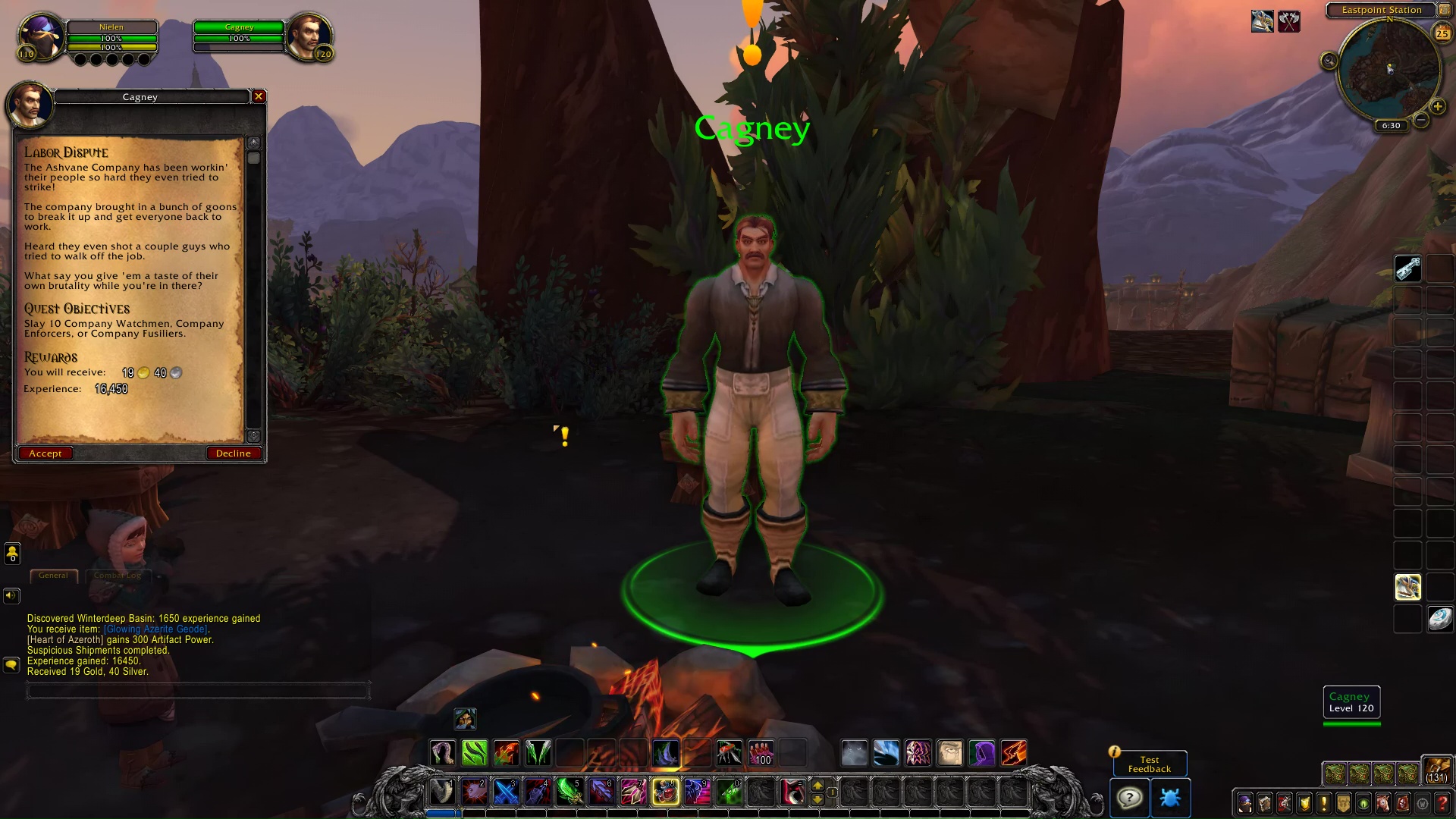 PROGRESS
Company Watchman: Wrong place at the wrong time, friend.
Company Enforcer: Damn it all…
Company Watchman: Rats…
Company Watchman: Ashvane… will prevail…
Company Enforcer: You don't belong here!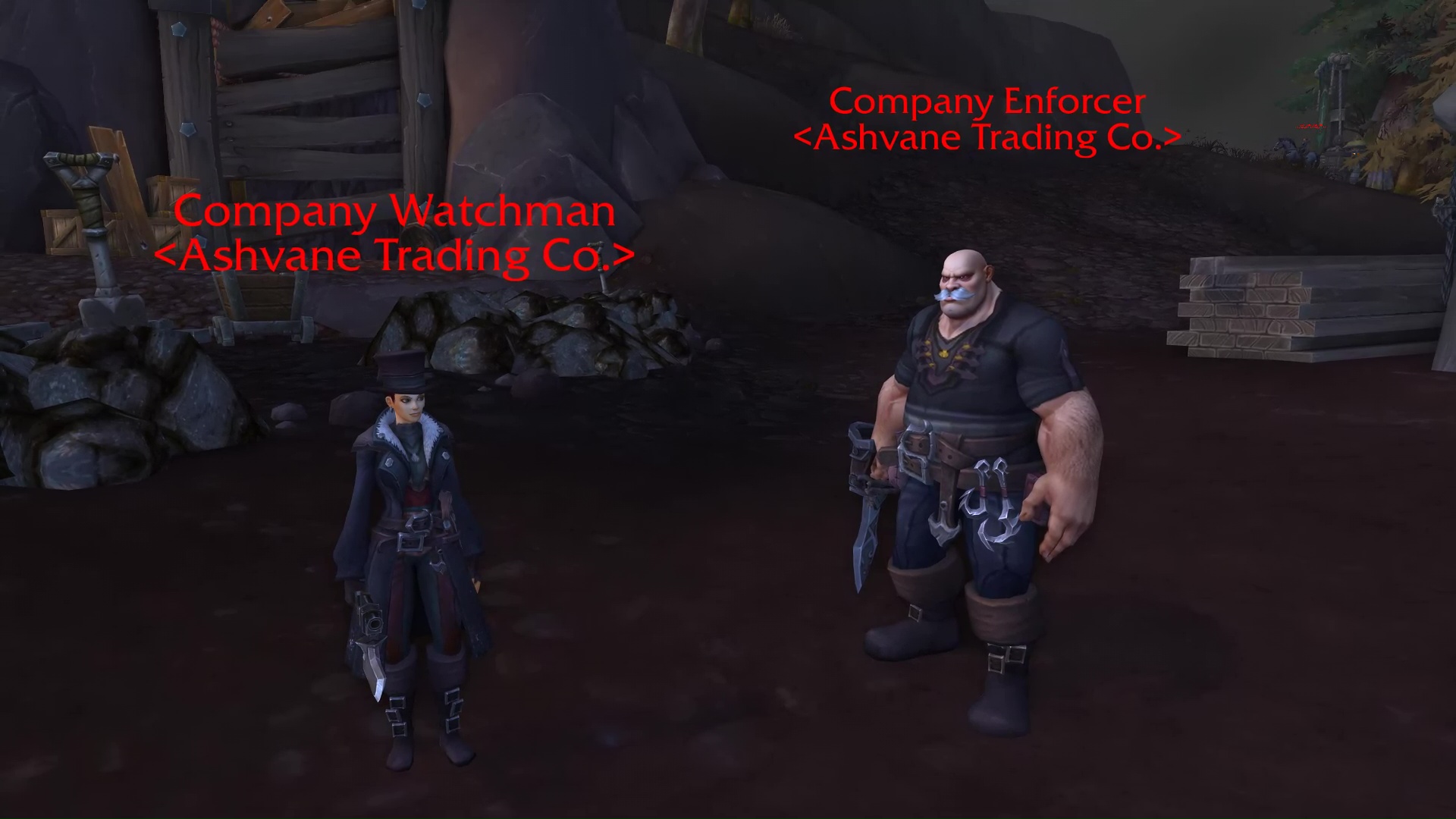 COMPLETION
Cagney: Nobody likes livin' under the thumb of company men like that – they ain't gonna be missed.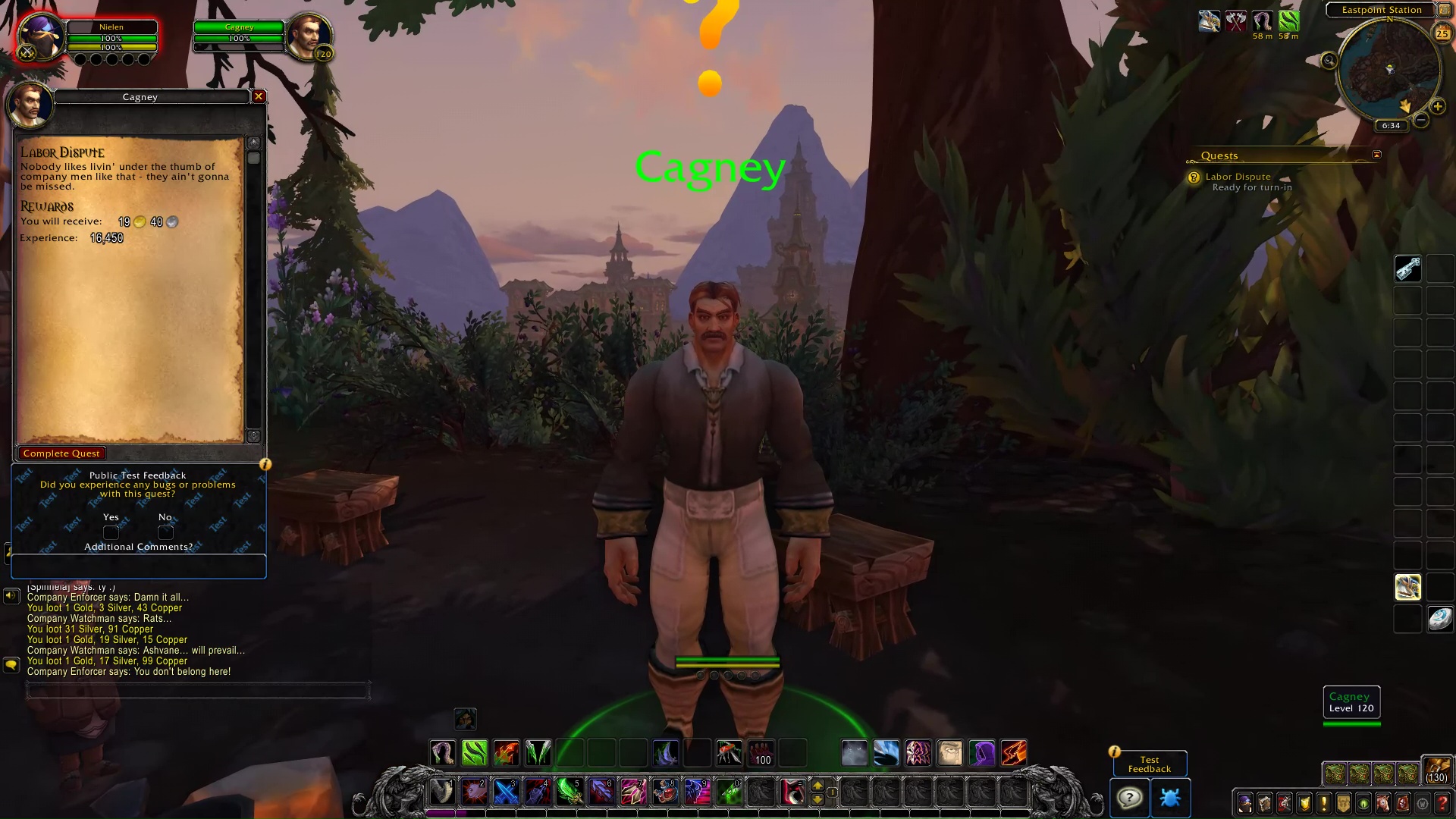 Labor Dispute