Smelly Barrel: (Boot prints lead from the barrel into the muddy tideway to the north. It seems Flynn made it ashore and pushed on ahead. In the distance, you hear the faint echoes of an enchanting song. So enticing. So beautiful.)
QUEST OBJECTIVES
Search for Flynn Fairwind in The Wailing Tideway.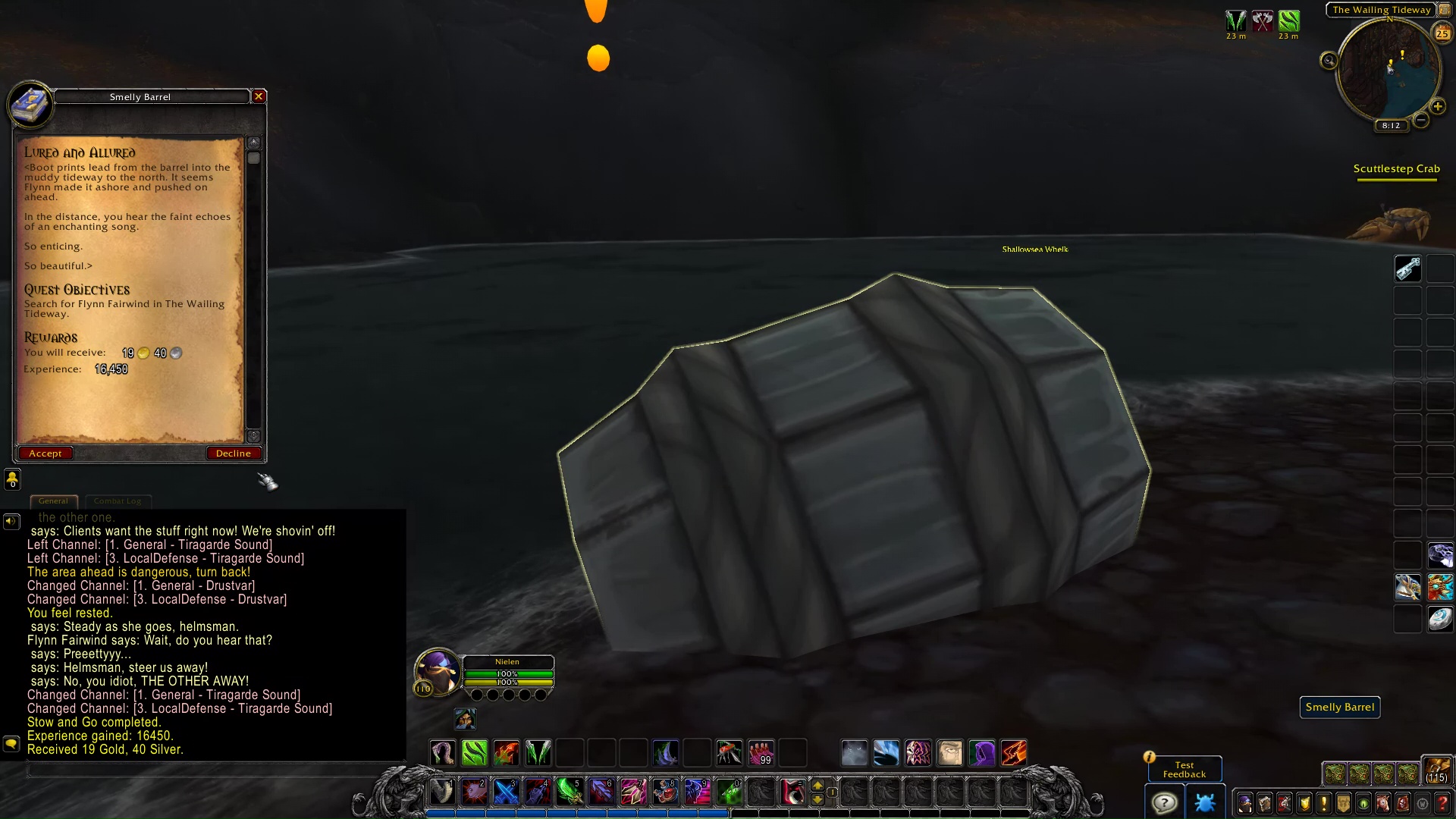 PROGRESS
TIP: Flynn is located in the eastern shore of The Wailing Tideway. He has been charmed by a Siren named Lugeia
Flynn Fairwind: So… beautiful…
Flynn found: 1/1
Lugeia slain: 1/1
Flynn Fairwind: Ach, I'm going to have that song stuck in my head all day.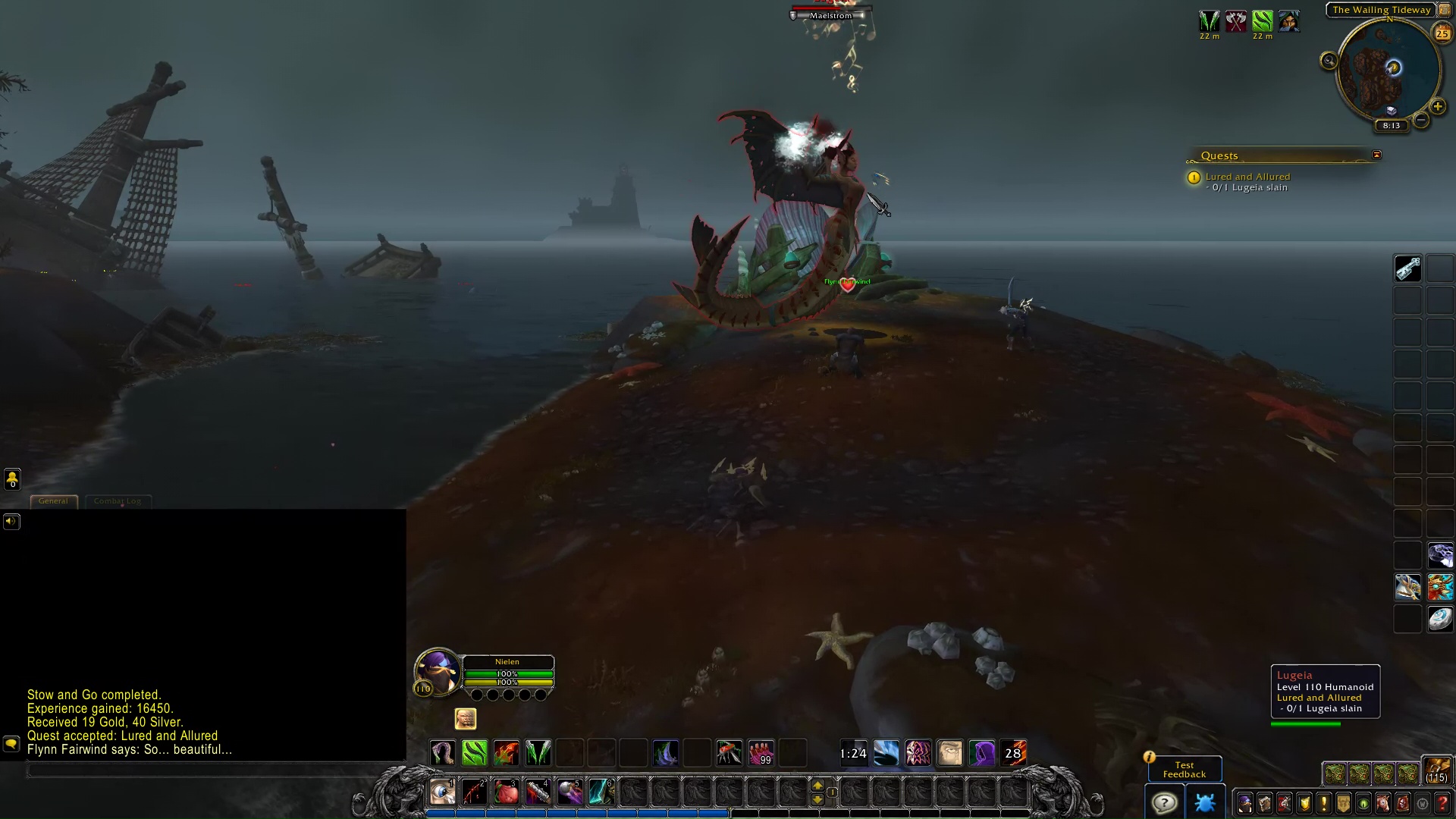 Flynn Fairwind: You… you killed the love of my life! HOW COULD YOU?!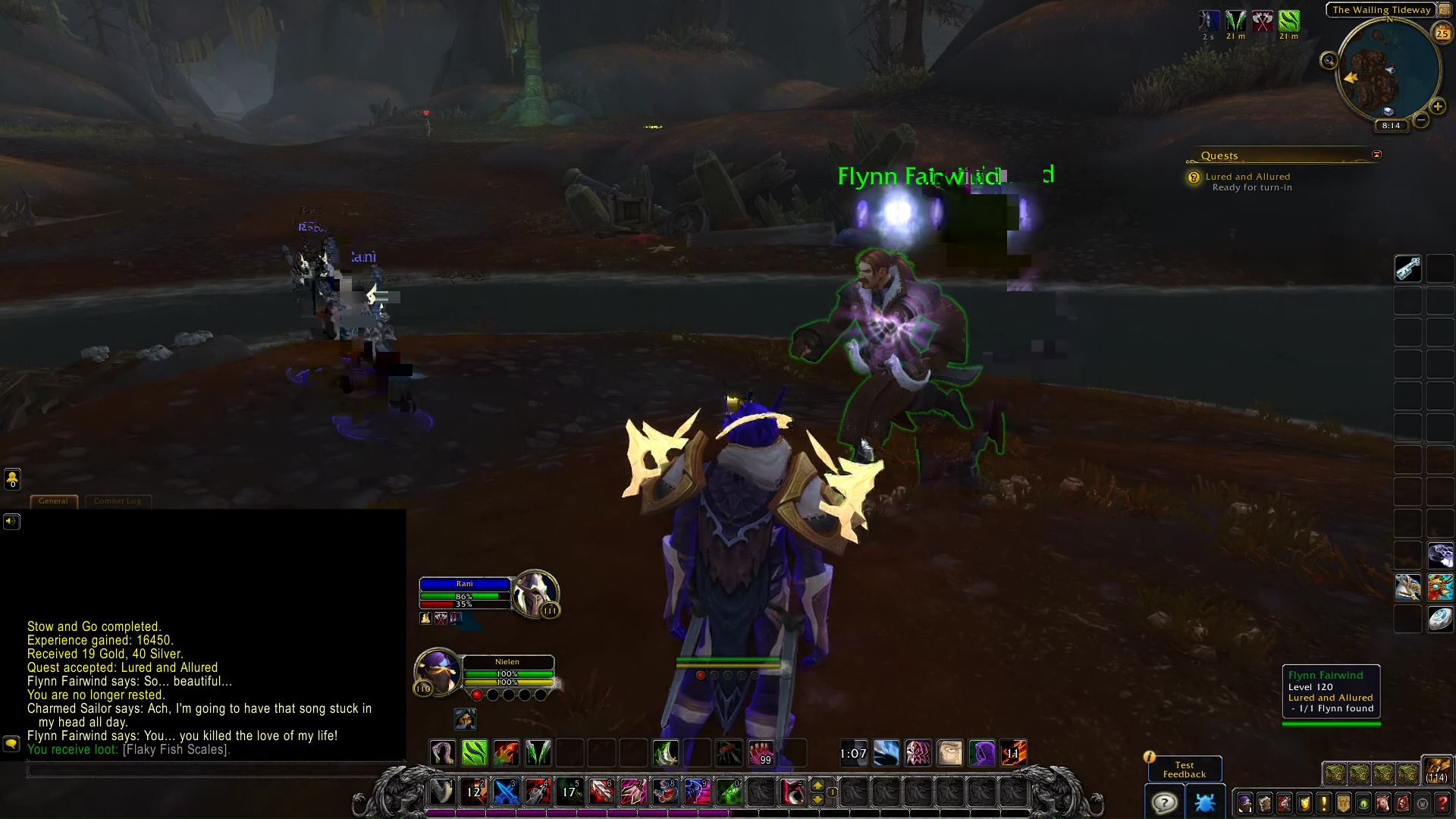 TIP: To turn in this quest, ride straight to the west. Flynn passed out by a pool. Heartbroken.
COMPLETION
Flynn Fairwind: Ugh… Was I… Was I crying? Let's agree to never speak of this again.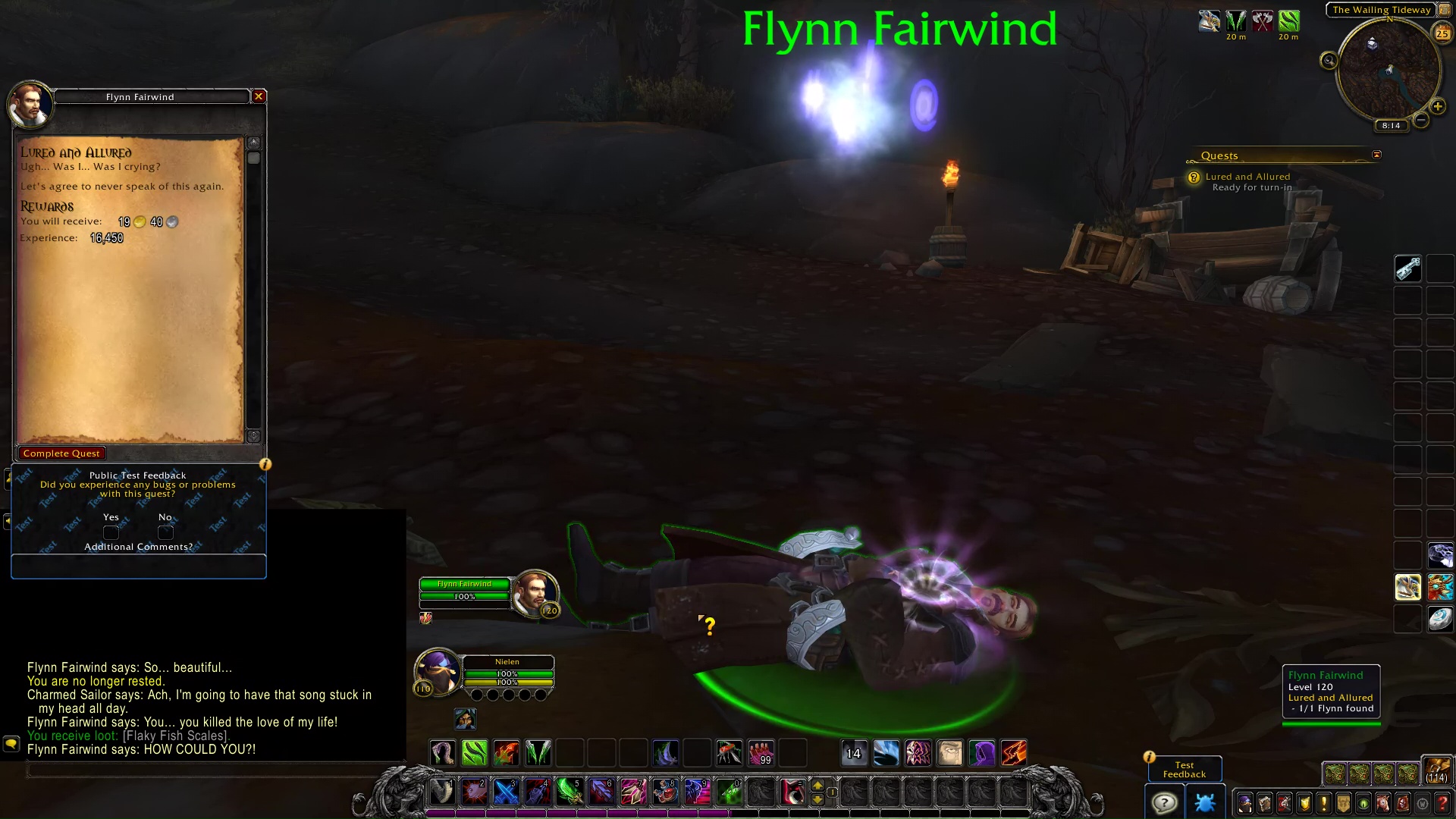 Lured and Allured