Flynn Fairwind: Figures they wouldn't just put the destination on the crates for us. Nothing's ever easy, is it? If the weapons aren't moving on Cagney's ferry they must be passing through Bridgeport, the shipping hub just up the road. Bridgeport is protected by a garrison of Proudmoore marines. The Ashvane Co. has a lot of nerve moving illegal weapons right under their noses. Come on, let's check it out.
QUEST OBJECTIVES
Speak with Flynn Fairwind in Bridgeport.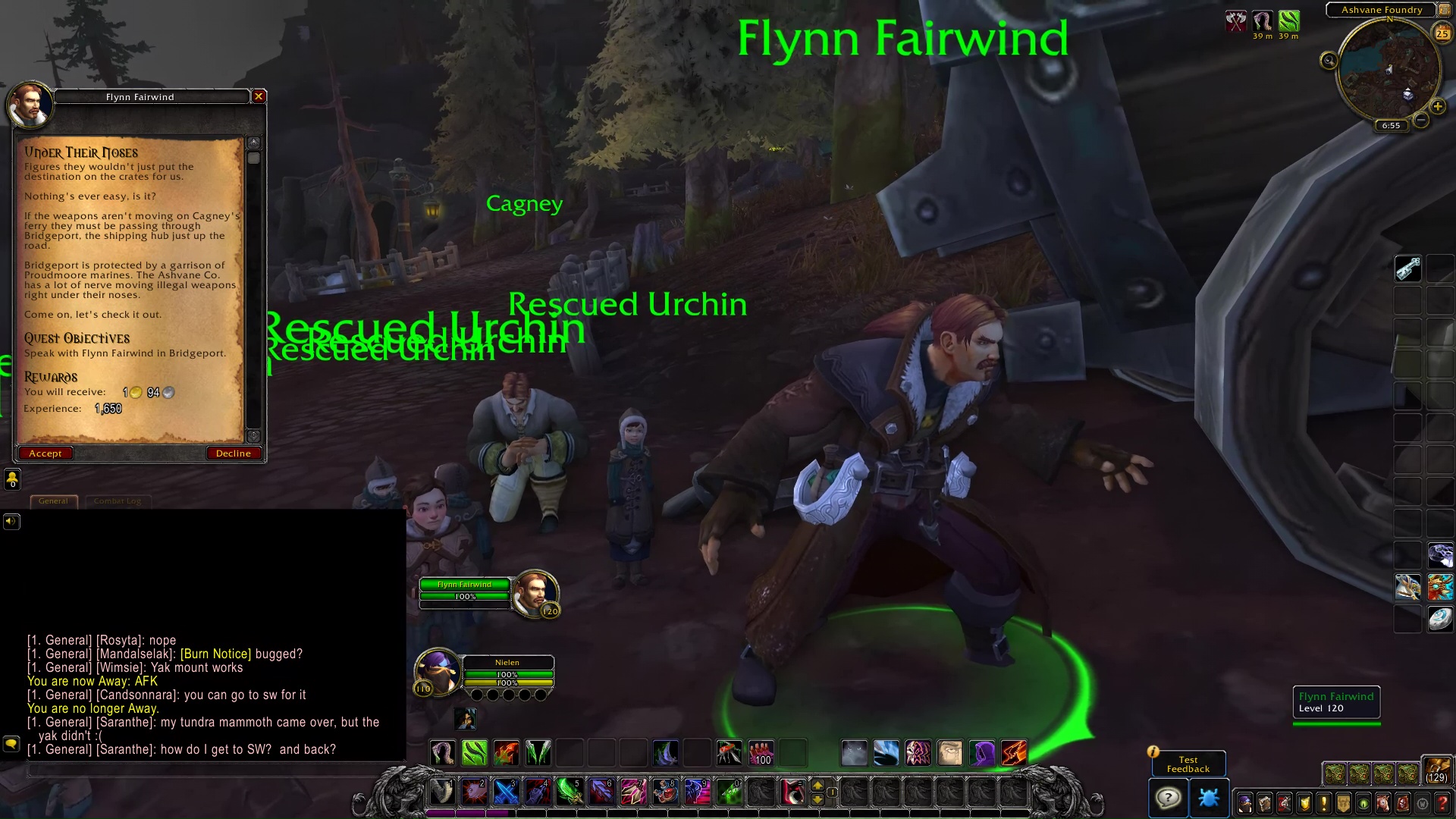 PROGRESS
Flynn Fairwind: Cagney, get these kids on a ferry back to town. Taelia will make sure they get placed into a shelter. Stranger, I'll see you up ahead.
TIP: Follow Flynn. He will await west, at Bridgeport, few yards ahead. Visible on mini-map.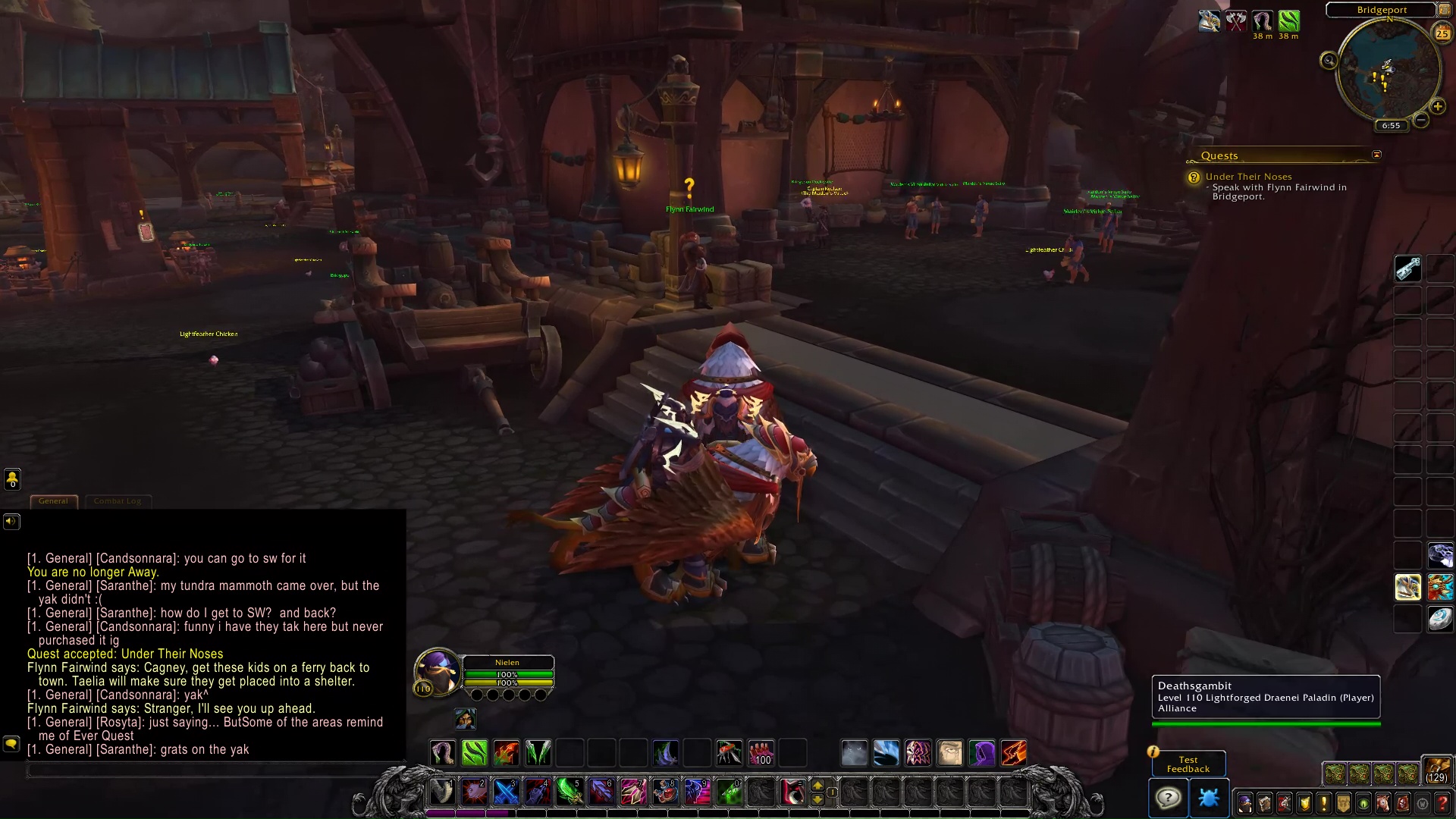 COMPLETION
Flynn Fairwind: (Flynn pretends not to notice you, but whispers at you.) Of course it's her.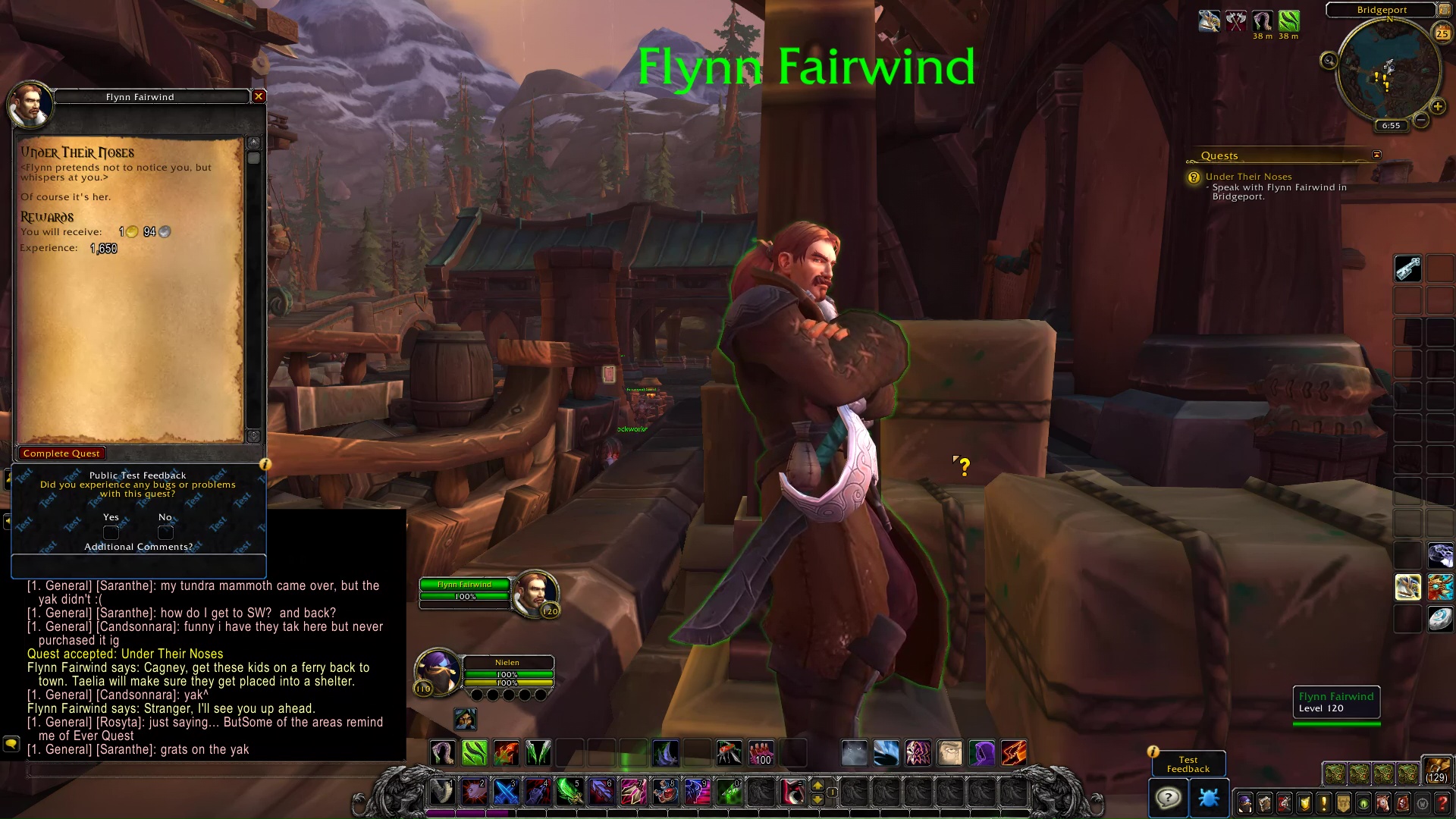 Under their Noses