Carentan: Usually this is the part where I hand you the scroll and send you on your way. Sadly, friend, these are unusual times. How's a man expected to run an honest business dealing in highly illegal goods when the Irontide Raiders are shaking down good folk like myself? I'm prepared to offer you a handsome sum – and the scroll for our shelled associate – if you rid me of the damnable woman who collects these tributes. You'll surely find her at Harlan's table at the bar, getting drunk on MY gold!
QUEST OBJECTIVES
Slay First Mate Trixie Tornsail.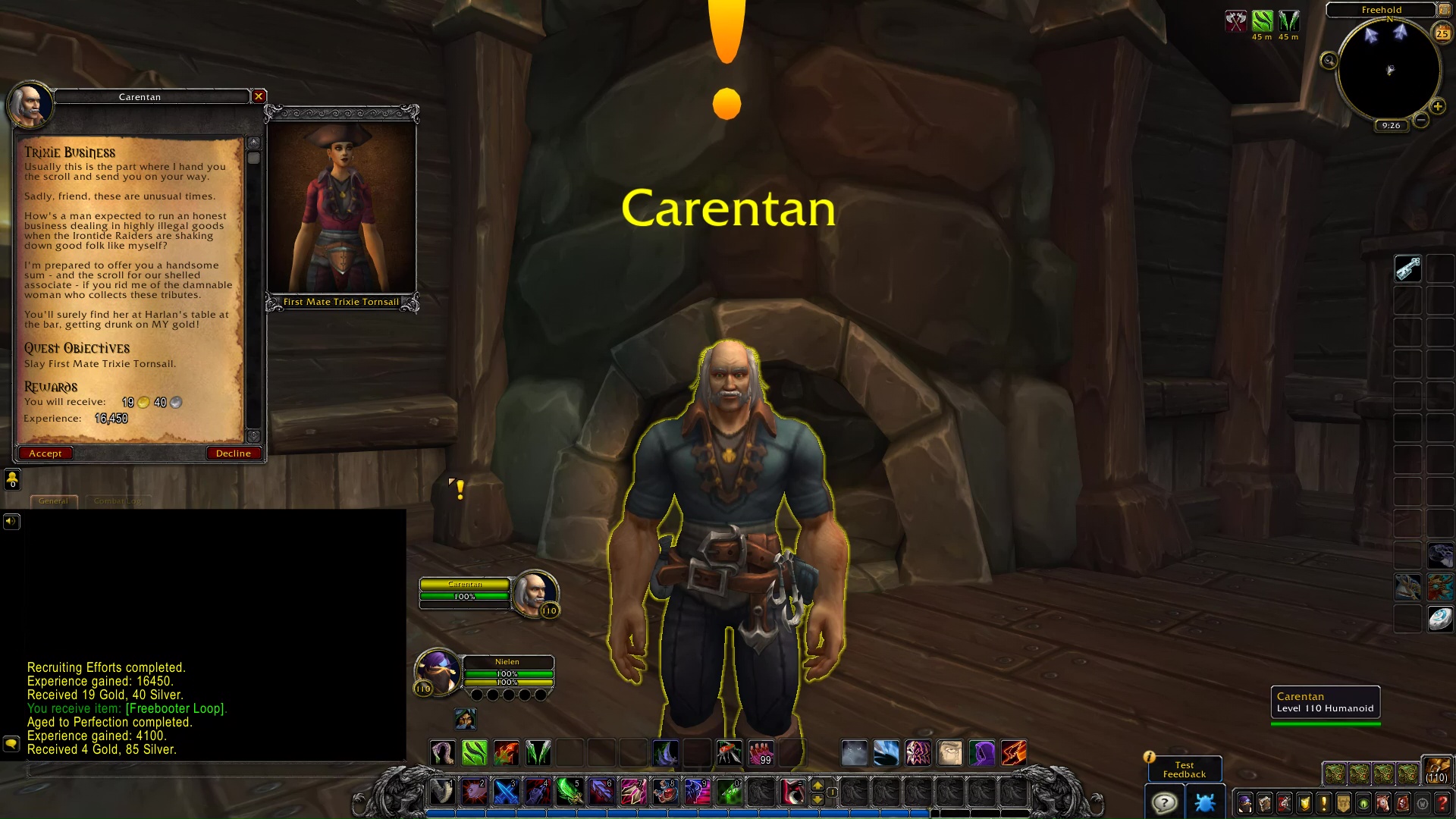 PROGRESS
TIP: This won't be easy if NPCs aren't neutral by the time you work on this quest. Basically, First Mate Trixie is at the center of Freehold, behind the large table. There are 4 mobs on the right side of the table. You might have to clear them before pulling First Mate Trixie, but she might aggro. She has a larger health, so it's recommended to kill the adds first.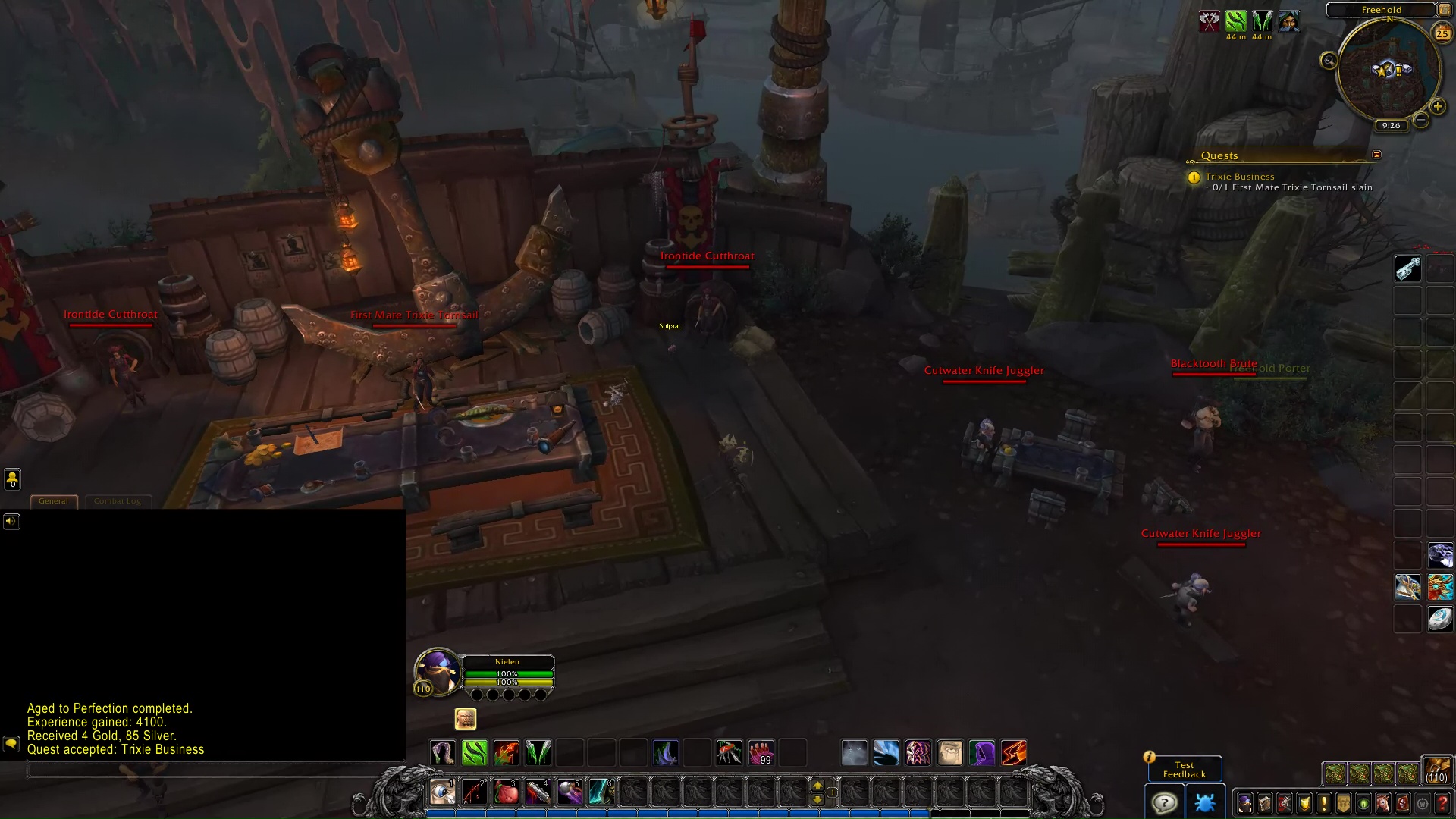 COMPLETION
Carentan: You actually did it? Color me impressed.
Trixie Business