Geraldine: Shh! Keep your voice down. I'm tryin' to slack off here.
Geraldine: Ain't seen you before. You a mercenary? I got some guys need roughin' up. (The grizzled woman spits through a gap where her front tooth should be.) Ever since Harlan started fancyin' himself an admiral, his Irontide guppies been struttin' around like they own the place. Forcin' other crews to swear loyalty to Harlan, beatin' on us what can't defend ourselves. Freehold was never a safe town, but at least it was free. (She runs her tongue along the gap in her teeth.) Bastards.
QUEST OBJECTIVES
Slay 5 Irontide Ruffians and 2 Irontide Overseers.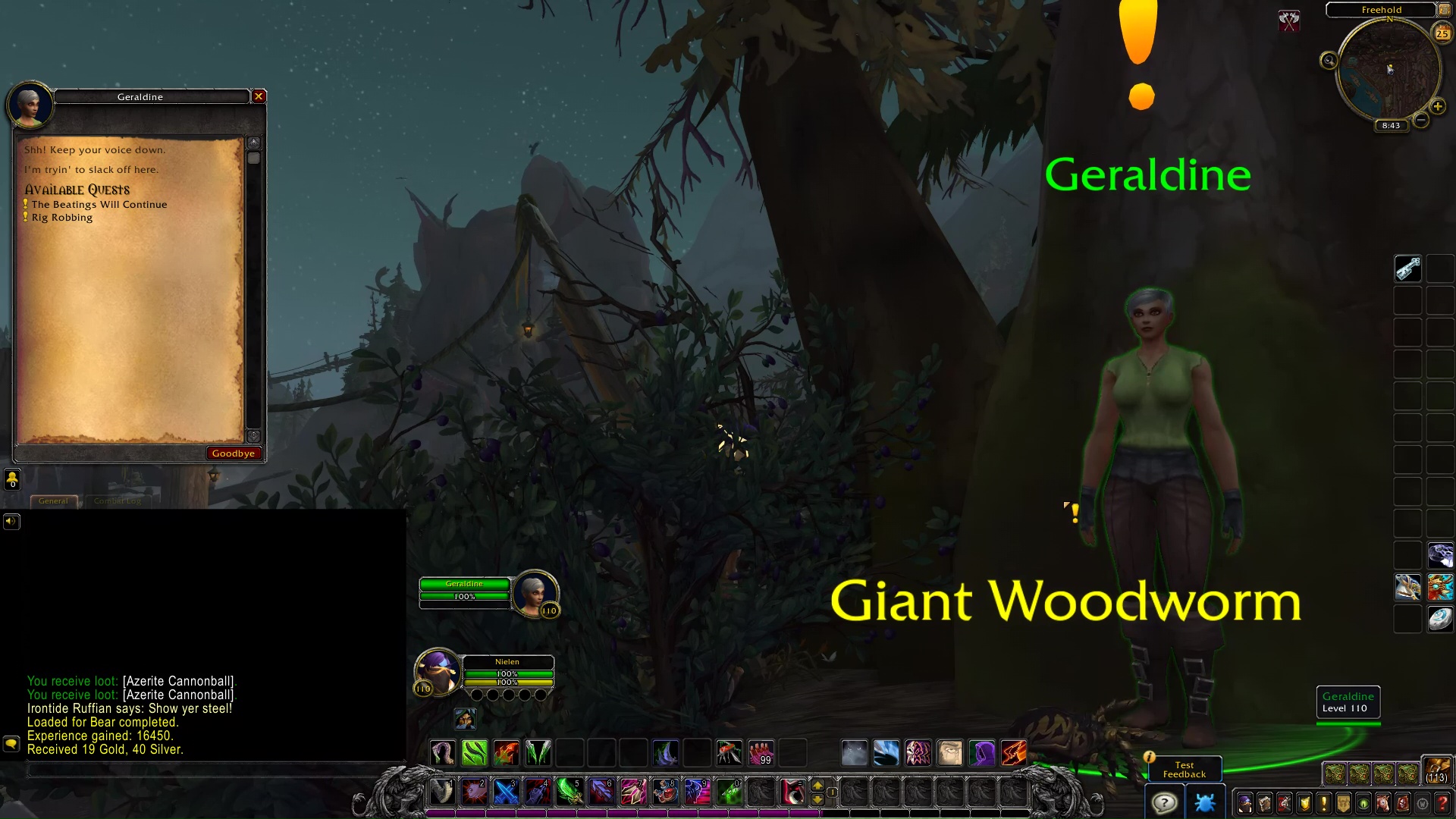 PROGRESS
COMPLETION
Geraldine: Haha! (Geraldine spits again out of her tooth gap.) Had it comin' they did!
The Beatings Will Continue