Venrik: The captain of the Irontide Raiders, Harlan Sweete, has it in his tiny head that he's in charge of Freehold now. He's been forcing the smaller crews to pledge their loyalty, and littering the whole town with his damn recruiting posters. Do me a favor and take down any of them posters you find. Just don't let them catch ya doin' it, or it's a long walk off a short plank.
QUEST OBJECTIVES
Tear down 6 Irontide Recruiting Posters.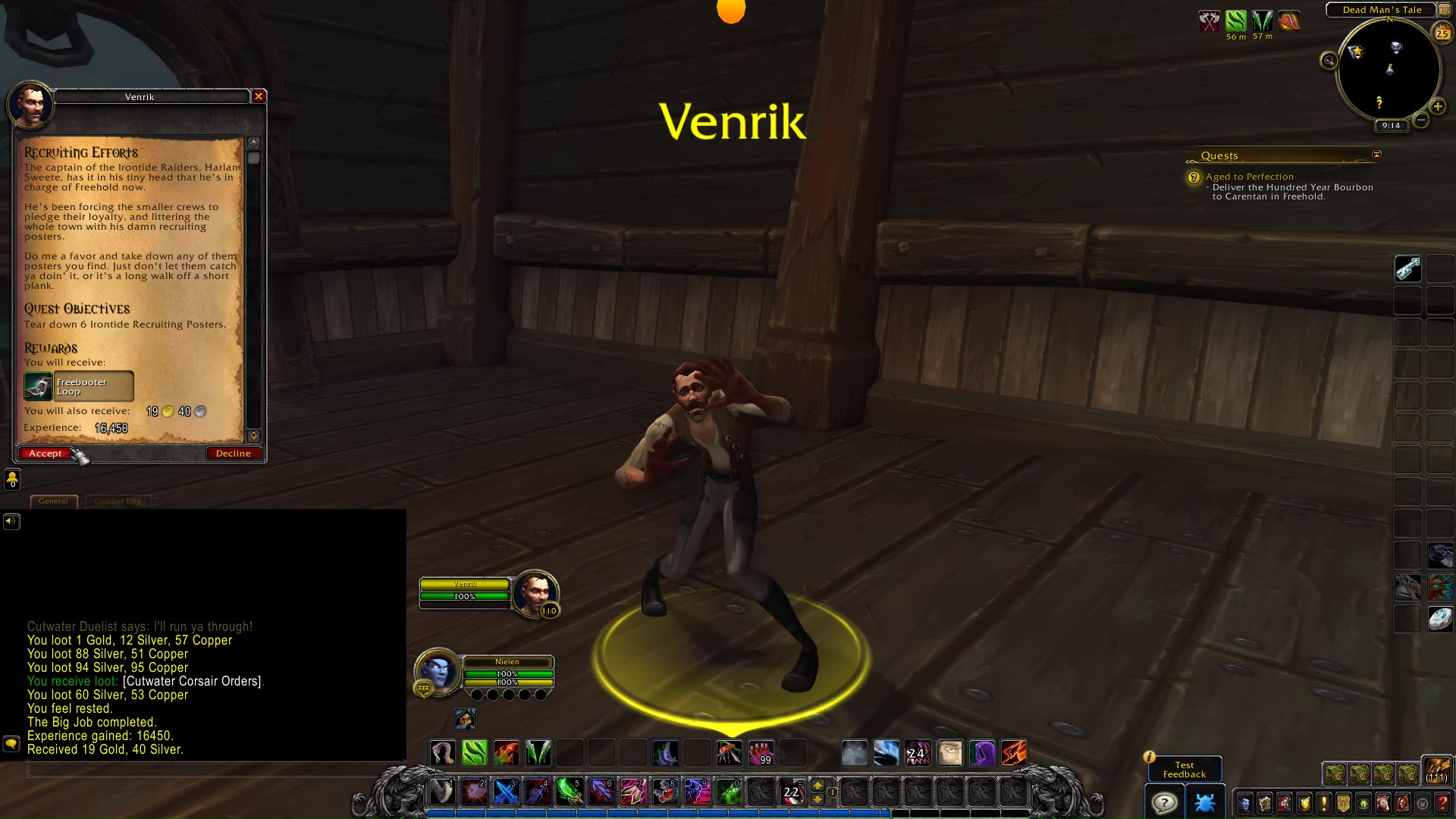 PROGRESS
TIP: Explore the area marked in the mini-map, and look for these posters on the ground level and upstairs.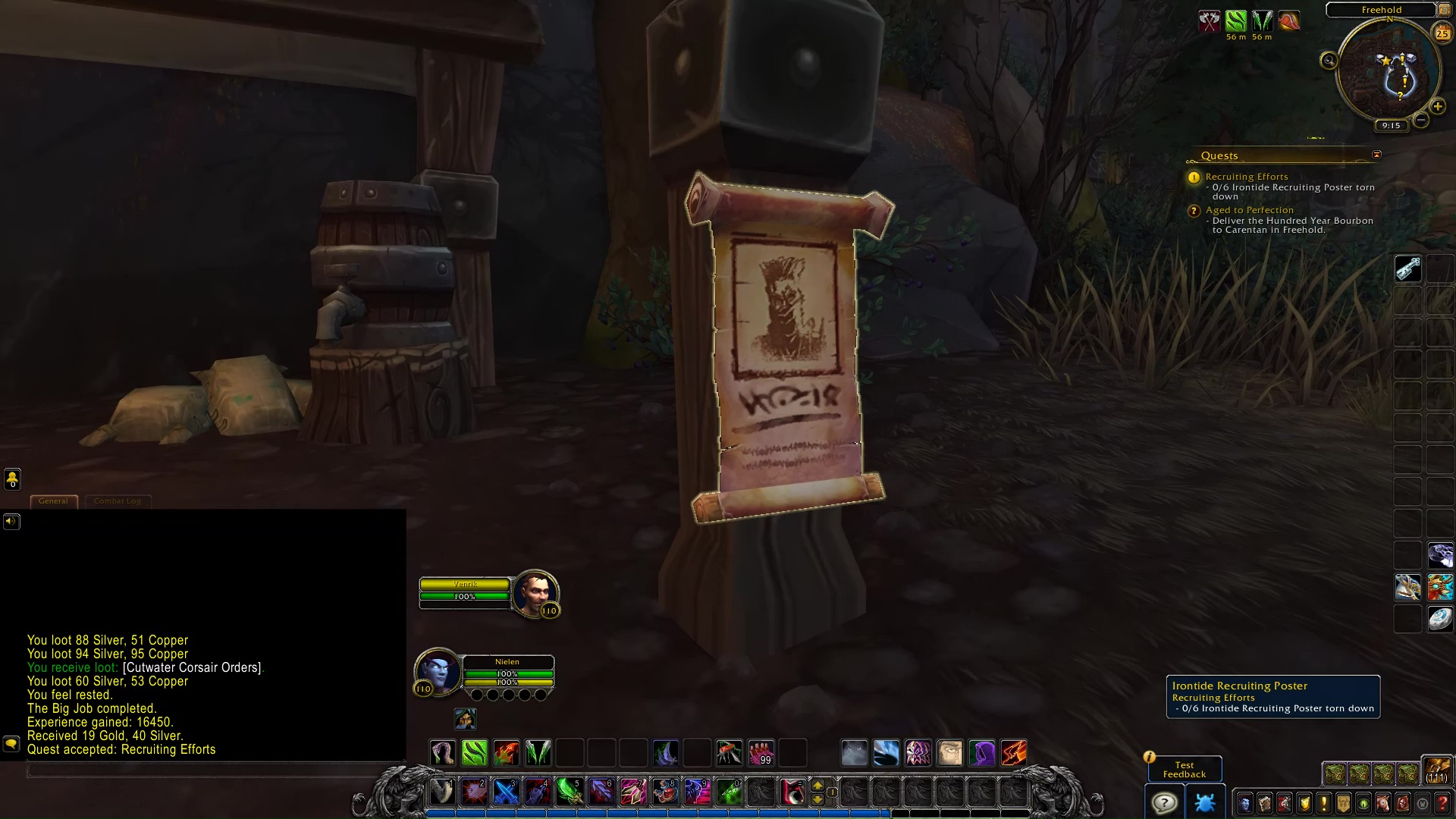 COMPLETION
Venrik: Hah! That oughtta slow 'em down, or at least piss 'em off.
Recruiting Efforts