Geraldine: I'm out here tryin' to enjoy my break, but I ran outta hooch. Got some grog hidden in the water just off the dock, stashed in a crate tied up to some of the rigging. Do me a favor and fetch it, will ya? Rigging's pretty tangled so you might have to pull in a few lines before you get the right one. I'd do it myself, but if they see me they're gonna force me back to work unloadin' them new weapons.
QUEST OBJECTIVES
Use the Tangled Rigging to collect the "Sea Dog" Grog.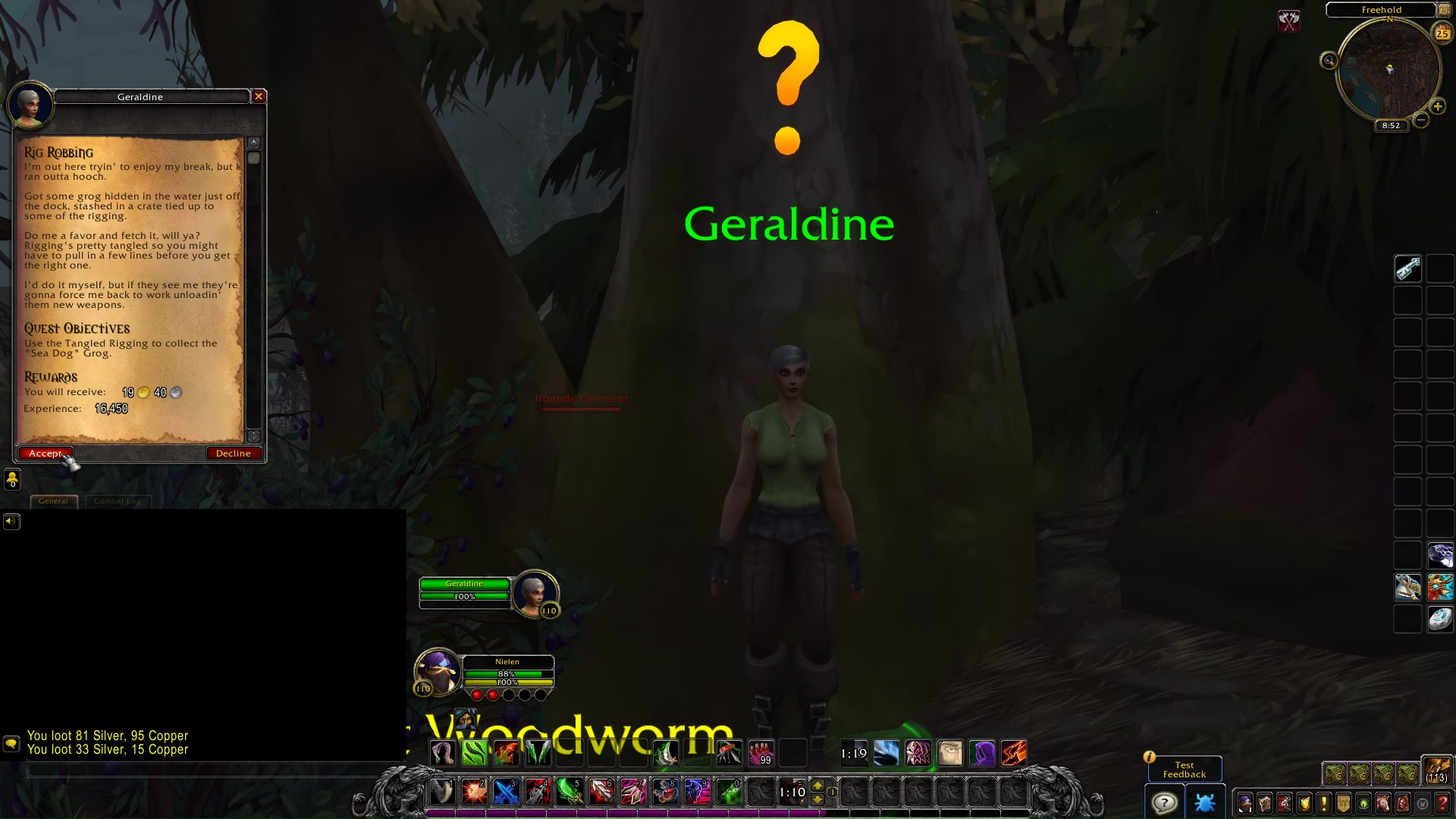 PROGRESS
TIP: Click the Tangled Rigging, and then pull by moving away from it until it snaps. Rinse and repeat this process until you see the "Sea Dog" Grog drop on the ground. Click the grog to loot it.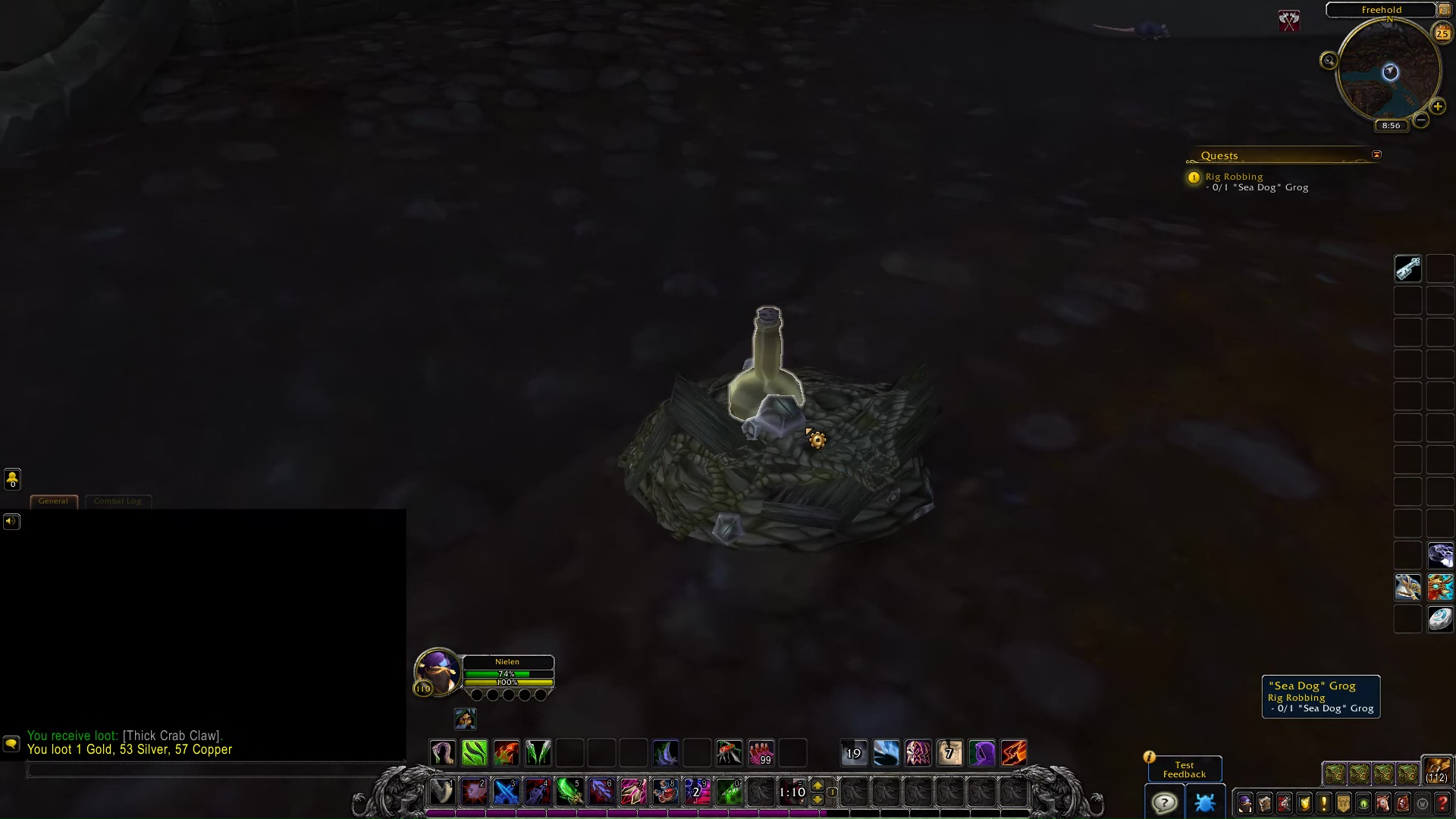 COMPLETION
Geraldine: You get my stash?
Geraldine: Ah, there she is! Good show. Whaddya say to a toast?
Geraldine: Thanks for the help, stranger. Remember to keep the salt outta yer britches.
Rig Robbing