Fire Marshall Jill: Every breath we spend chatting could be a life lost.
Fire Marshall Jill: The soldiers garrisoned here are doing their best to hold out, but they're struggling. Pirates haven't dared attack this gate in years, and never with such a large force If you're handy in a fight, Lieutenant Tarenfold will want to meet you. He's organizing the militia just up the path behind me.
QUEST OBJECTIVES
Report to Lieutenant Tarenfold.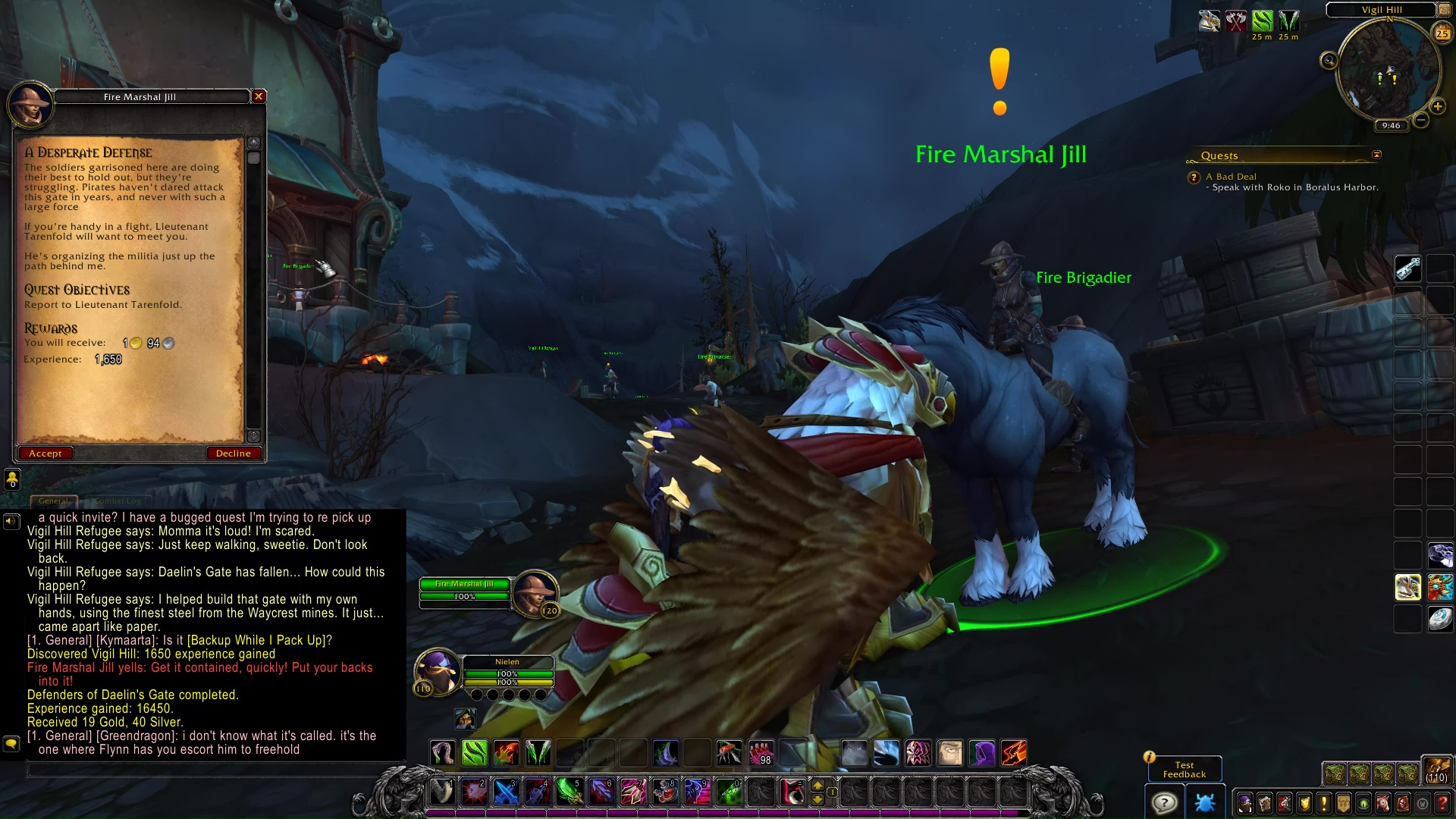 COMPLETION
Lieutenant Tarenfold: Aha! Reinforcements! Wait… where are the rest of you?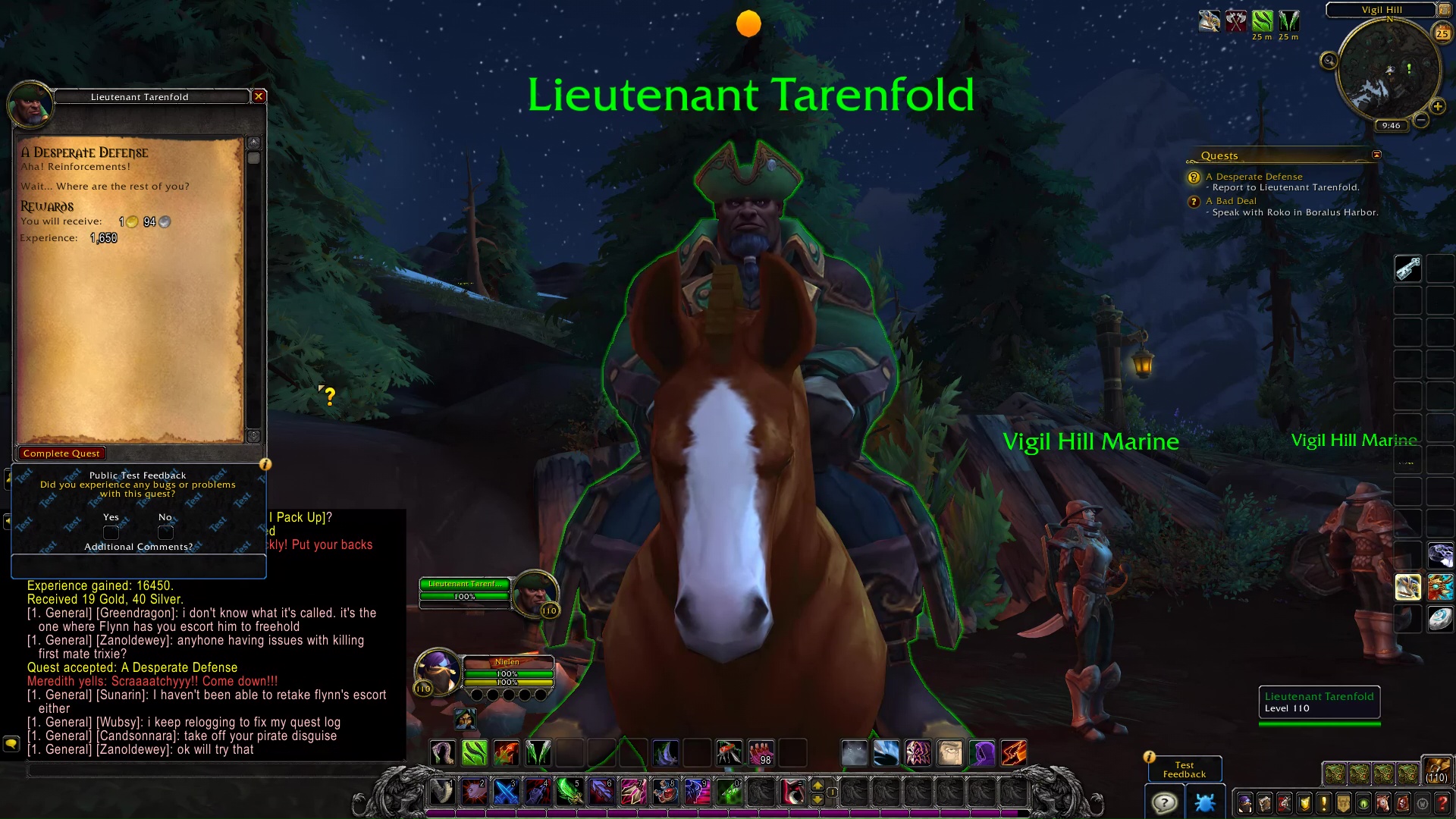 A Desperate Defense