Civil Technician Alena: Thanks for your help out there, but we have to ask another favor from you. These elementals must be coming from somewhere in the mine and we need you to locate that source. You seem more than capable of handling yourself in there, but just for extra security I am going to send you with some of Prim's special dynamite. It has an extra kick from the Azerite dust that you gathered. Get in. Find the source. Put a stop to these elementals.
QUEST OBJECTIVES
Eliminate the source of the Azerite creatures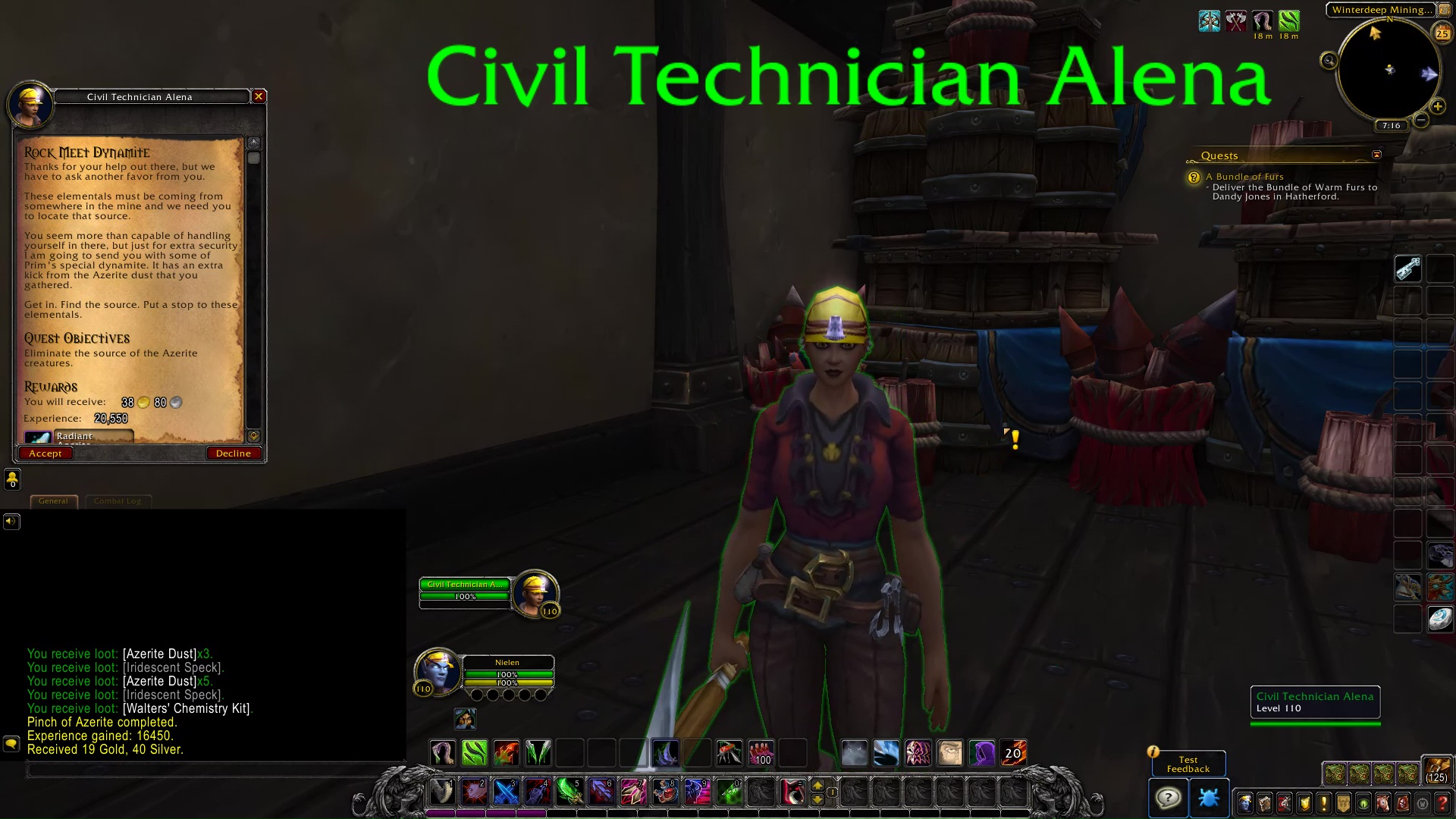 PROGRESS
TIP: Enter the tunnel to the southeast. Be careful. It's filled with packs of small spiders everywhere. You gain a new ability icon onscreen (bottom-center) named Azerite-infused Dynamite. Throw it to do heavy Nature damage to these packs of spiders.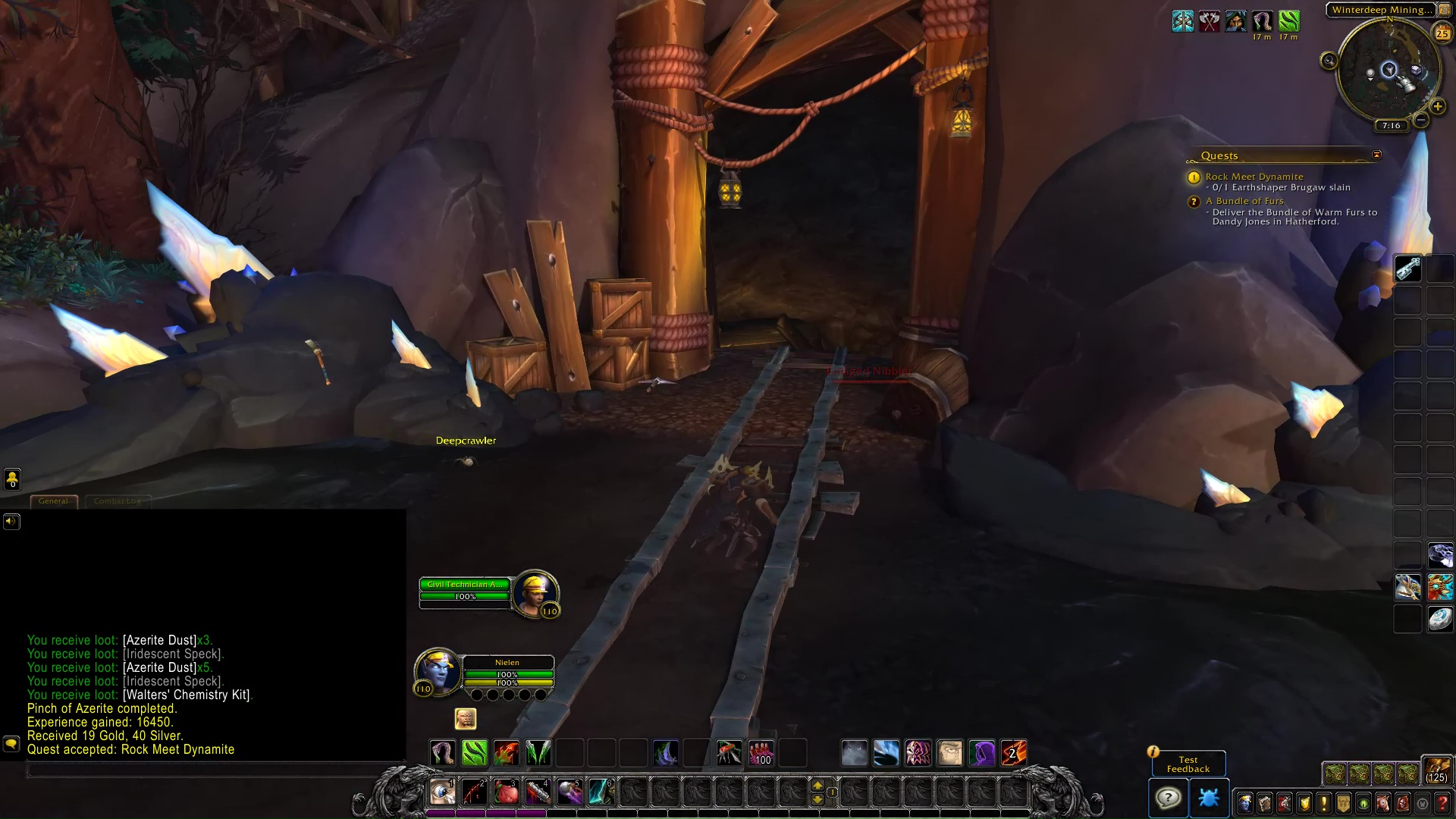 TIP: Earthshaper Brugaw is a trogg. He is at the very end of the mine.
Earthshaper Brugaw: My fancy rock! No you!
Ordnance Handler Prim: More explosions!
Civil Technician Alena: I swear you're half goblin.
Ordnance Handler Prim: We did it!
Civil Technician Alena: You should report back to Theock! He'd be happy to hear that the mine is under control.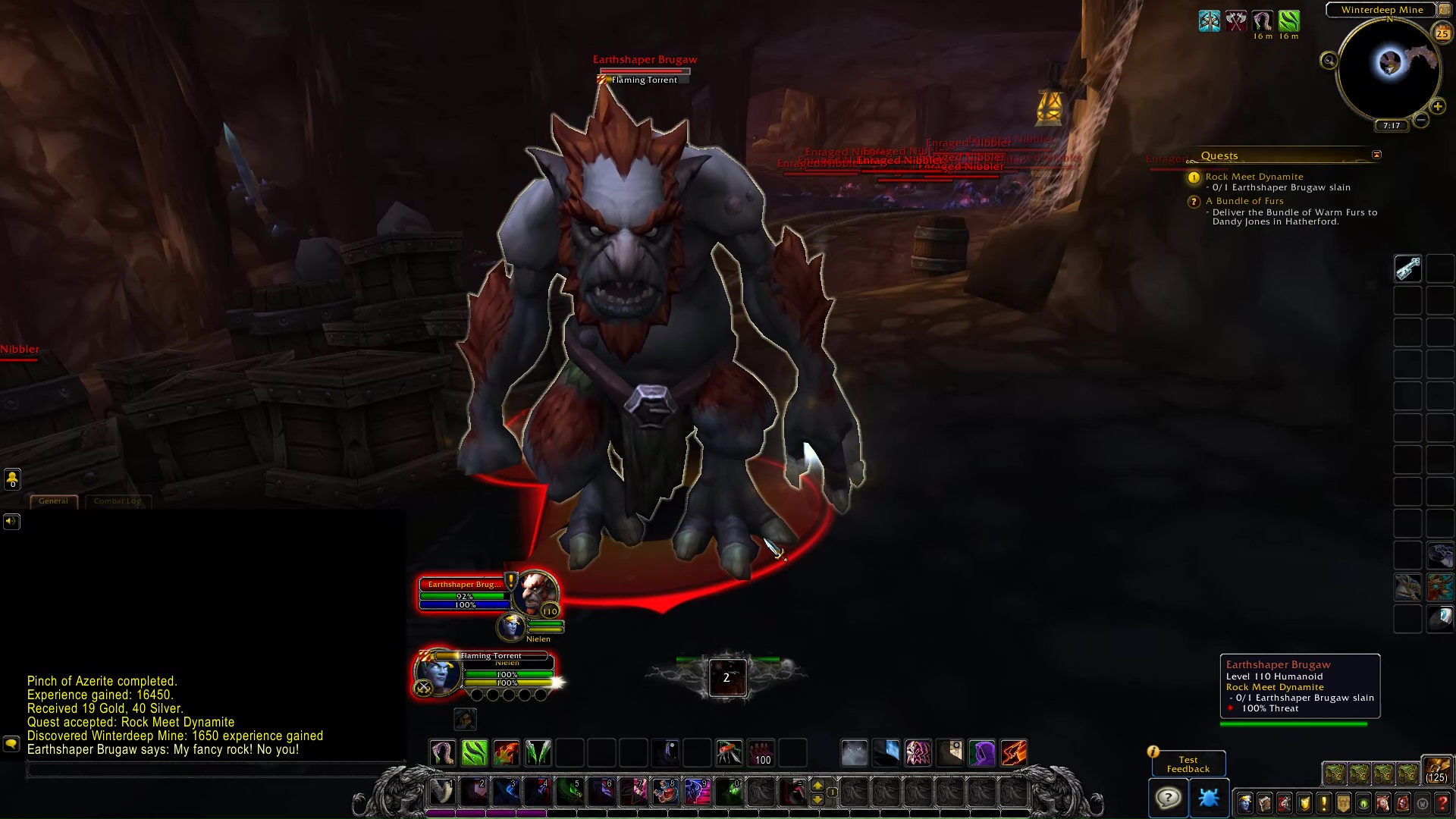 COMPLETION
Chief Miner Theock: A trogg? Hmmm… He may have eaten quite a bit of azerite to be able to cause all this. With him gone, now we can clear out the remaining creatures here and get back to digging! Thank you for your help.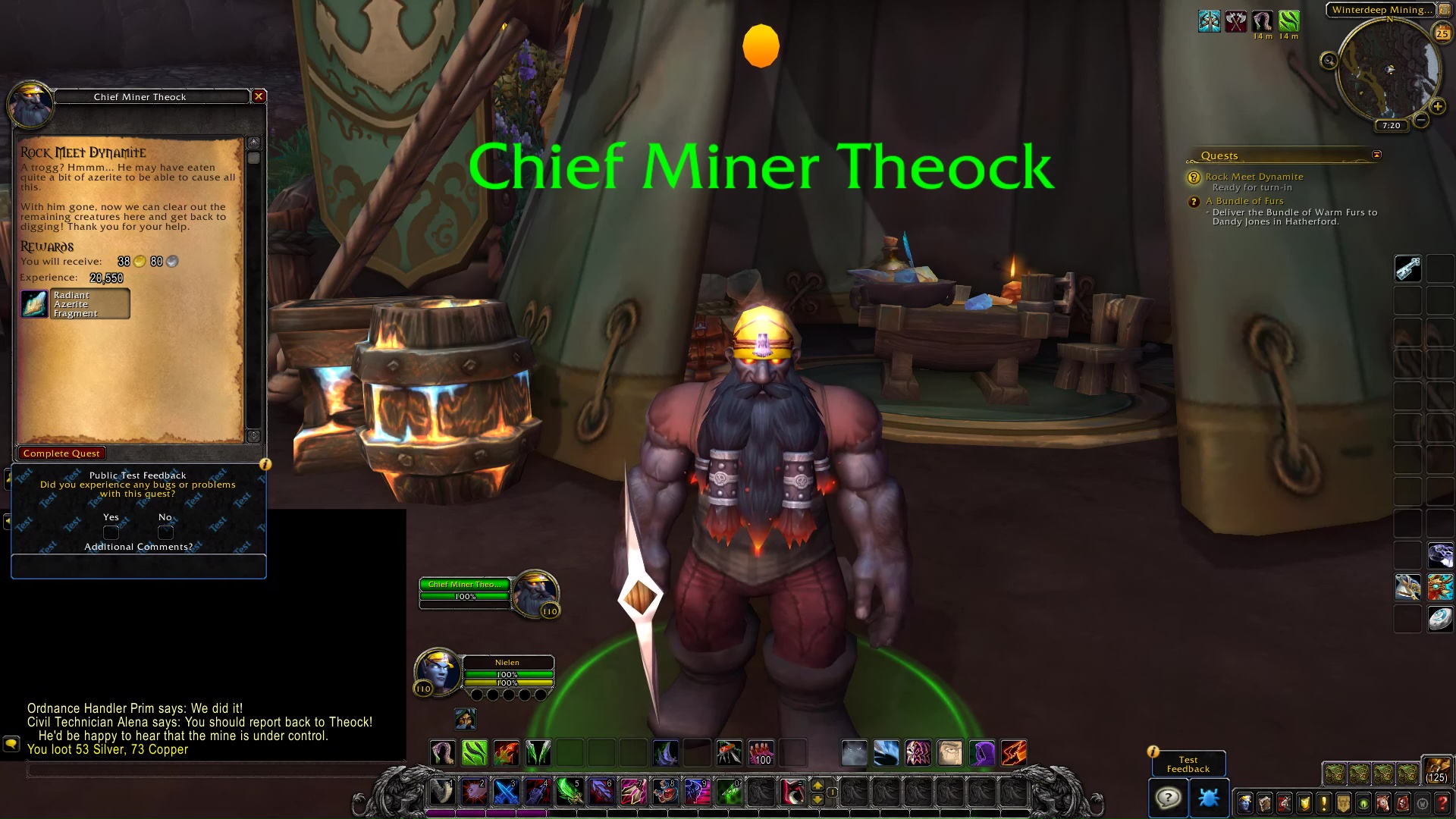 Rock Meet Dynamite