Prince Farondis: You seek the Tidestone of Golganneth? Yes, I know where it lies. It is in a place to which I prefer not to return. You may be of use to me. In the midst of this naga attack, those horrid fish-men flopped their way onto my lands and raided our graveyards. They steal the bones of our ancestors, and indeed, the very bones of my people. Help me bring some solace to my people. Then I shall tell you more about the Tidestone.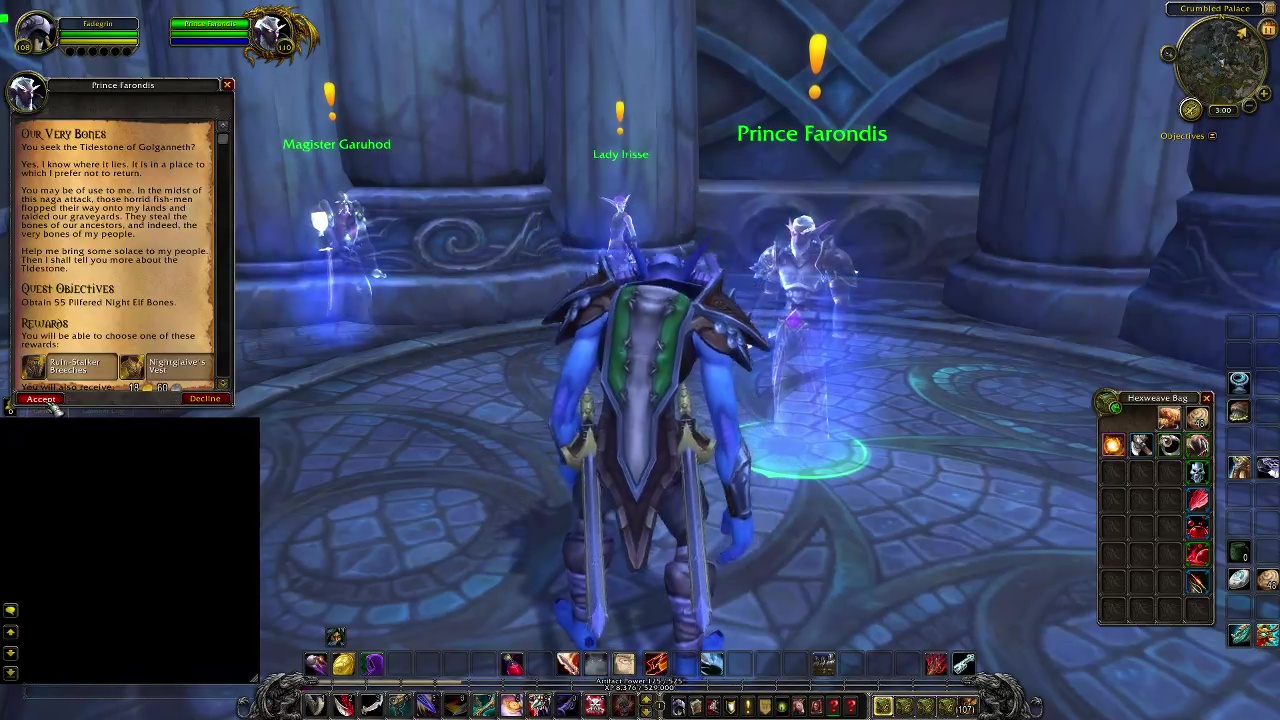 Quest Objectives
Obtain 55 Pilfered Night Elf Bones.
Progression
NOTE: The bones drop from Salteye Hookblade and Salteye Tide-Shaman (Murlocs).
Completion
Prince Farondis: My people may not care much for me, but that will not stop me from caring for them. Our bones are all we have left of an existence we left behind a long time ago.
(The prince stares intently into your eyes.)
Stay with me, (class). I will help you find your Tidestone.
Our Very Bones