Senegos: We need help. Since the fall of Deathwing, we dragons have lost nearly all of our power. To make matters worse, we can no longer bear eggs. My whelplings are the last of the last. I need you, champion. Help defend my whelplands, and I swear to you, the blues will be at your side when you need them.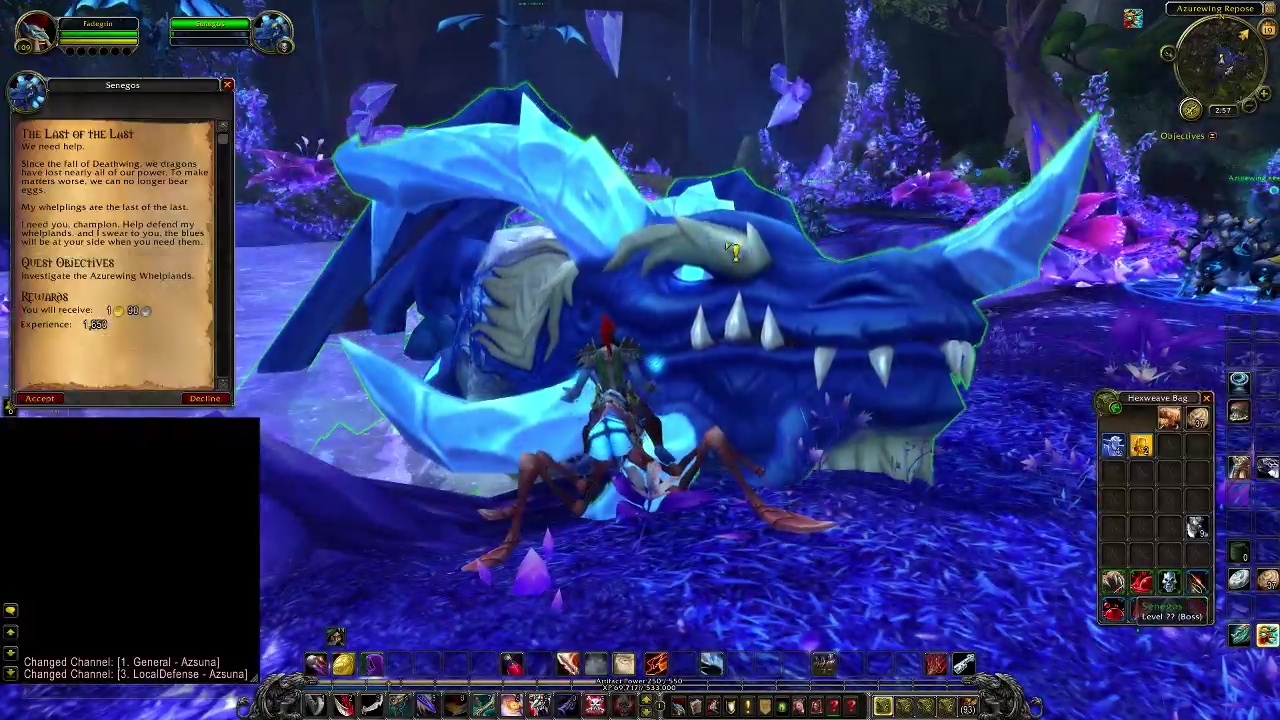 Quest Objectives
Investigate the Azurewing Whelplands.
Progression
Senegos: You are a kind small thing, (name).
Stellagosa: Get up, brother. Wake up. No! Not you, too…
Completion
Senegos: Don't you worry, small one. I am still back in Azurewing Repose, resting in my pool. It doesn't take much energy to throw a projection of myself here and there. I may be old and dying, but I AM still a blue dragon.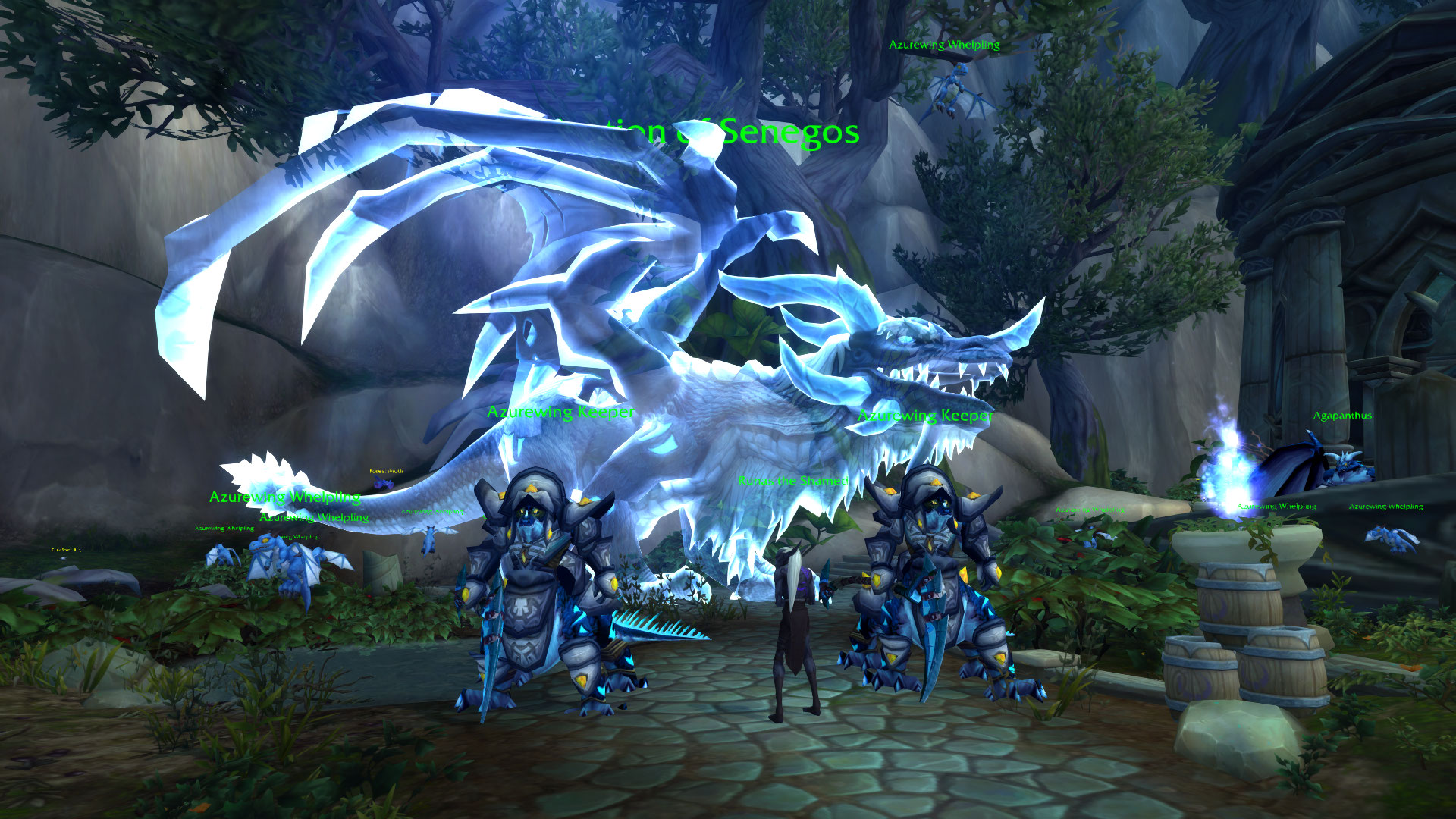 The Last of the Last