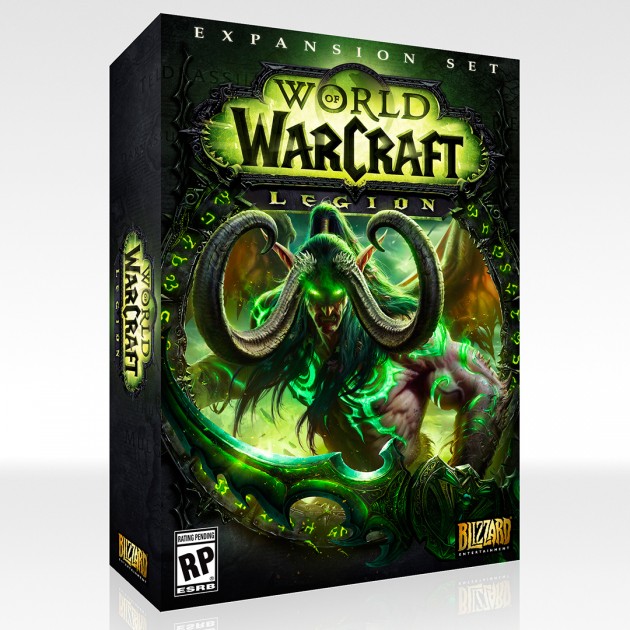 World of Warcraft: Legion will be available in a Standard Edition (physical and digital versions available; SRP $49.99 ). Players also have the option to upgrade their pre-purchase to the Digital Deluxe Edition (SRP $69.99 ), which contains a hoard of in-game bonuses for a variety of Blizzard games, including an Illidari Felstalker mount and pet for World of Warcraft, a Felstalker mount for Heroes of the Storm®, a helm transmog and wings for Diablo® III, and a pair of fel-infused StarCraft® II portraits.
Players who pre-purchase either the digital Standard Edition or Digital Deluxe Edition of Legion through www.wowlegion.com will be able to immediately† boost one character to level 100, allowing them to experience the latest World of Warcraft content alongside their friends.††
Pre-purchasing Legion will also grant early access to the Demon Hunter prior to the expansion's release.† During the pre-launch early-access period, players will be able to complete the Demon Hunter's unique starting experience on the shattered, Legion-corrupted world of Mardum and achieve level 100, leaving them fully prepared to join their allies on the Broken Isles the moment the expansion launches. Further details on the upcoming Demon Hunter early-access period, including the timing and duration, will be announced at a later date.
World of Warcraft: Legion will also be available in a retail-only Collector's Edition (SRP $89.99 ), which includes the digital bonuses from the Digital Deluxe Edition along with a full-color hardcover art book, a behind-the-scenes two-disc Blu-ray/DVD set, a CD soundtrack, and a Legion mouse pad. Supplies are limited; players should check with their local retailer for preorder details and availability.
World of Warcraft: Legion Features
World of Warcraft: Legion is filled with features and content that will transform Azeroth's heroes into Legion-slaying avatars of vengeance, including:
New Hero Class: Demon Hunter—Unleash the demon within as an all-new melee hero class gifted with preternatural mobility—and the ability to metamorphose into hellish new forms.
New Feature: Artifact Weapons—Smite the Legion with class-specific weapons of lore. Unlock abilities and traits, and customize your weapon to suit your needs.
New Continent: The Broken Isles—Discover the fate of a lost night elf civilization, confront twisted fragments of the Emerald Nightmare, and hunt agents of the Legion in all-new zones. Forge your own path through the Broken Isles as you explore content that dynamically scales to your level.
Boost to Level 100 — Come fully prepared to battle the Legion with a level-100 character boost, and fight alongside your friends in this epic new chapter of World of Warcraft—available immediately upon pre-purchase†.
New Feature: Class Hall—Gather with fellow members of your class and unite followers of your order—including iconic characters from Warcraft lore—to carry out missions at your command.
New PvP Honor System — Fight for fame, glory, and a range of new PvP-specific powers as you face the opposing faction in Arenas and Battlegrounds.