King Phaoris: Yes, I know the tale very well. It is said that his home was the city of Ahmtul which was buried under the desert sands. The area has been a wasteland for thousands of years, but recently a strange storm appeared over the ruins. Around the same time I started to receive reports that an elemental named Nader has begun to attack my people in the lands nearby. These events can't be unrelated. Go find this Nader and put an end to him. Make sure to search his body for clues as to what is behind this.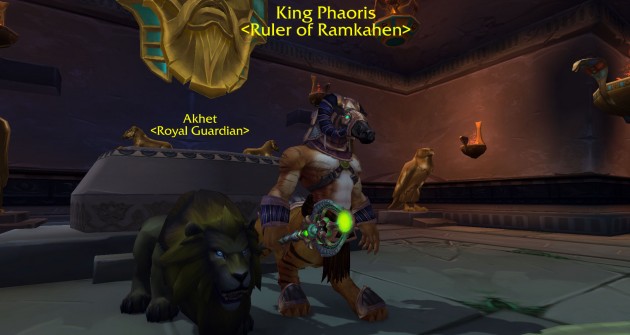 Quest Objectives
Defeat Nader and search his body for clues.
Intermission
Nader: Filthy (race), I'll bring your head to Lord Typhinius!
Essence of the Whirlwind: 1/1

Nader: Lord Typhinius… I have failed you…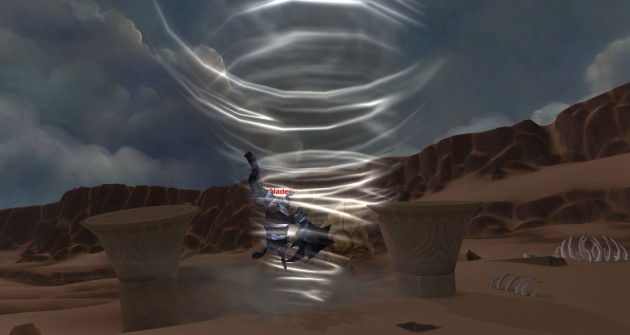 Completion
King Phaoris: Have you found anything, (name)? Excellent! So, you found this stone upon his body? Interesting, let me take a closer look.
Thunder on the Sands