Iron-Body Ponshu: The Burning Legion took us by surprise at the Peak of Serenity – we will not allow the Legion a single foothold upon our world again!
We have trained hard, but we need weapons capable of destroying this great evil if we are to have any chance of success.
I've read through our scrolls and I've identified several weapons that should give you the power we need but we are unable to decide which one we should pursue first.
The choice, Grand Master, is yours.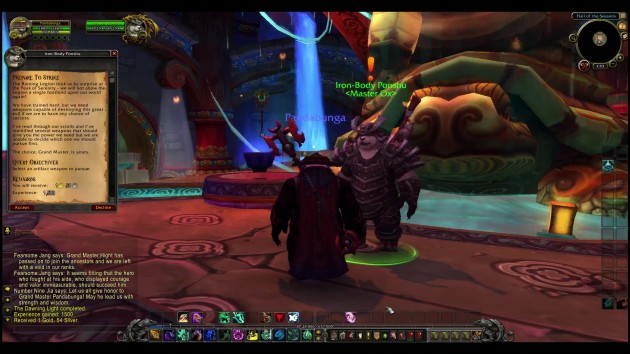 Quest Objectives
Select an artifact weapon to pursue.
Intermission
Which weapon should we pursue first?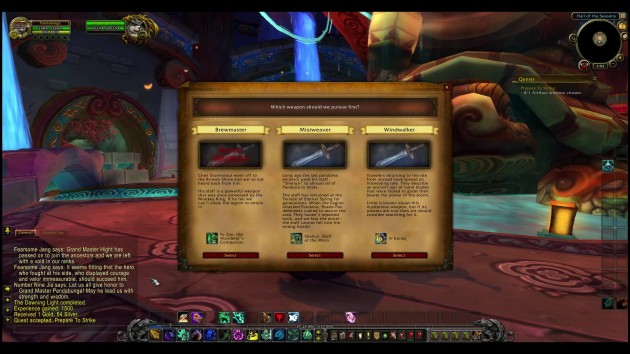 Artifact Weapon chosen: 1/1
Completion
Iron-Body Ponshu: As you wish, Grand Master.
Prepare to Strike