Looper Allen: I don't care what you do, mate. But, if you get caught, you didn't see me. I wasn't here.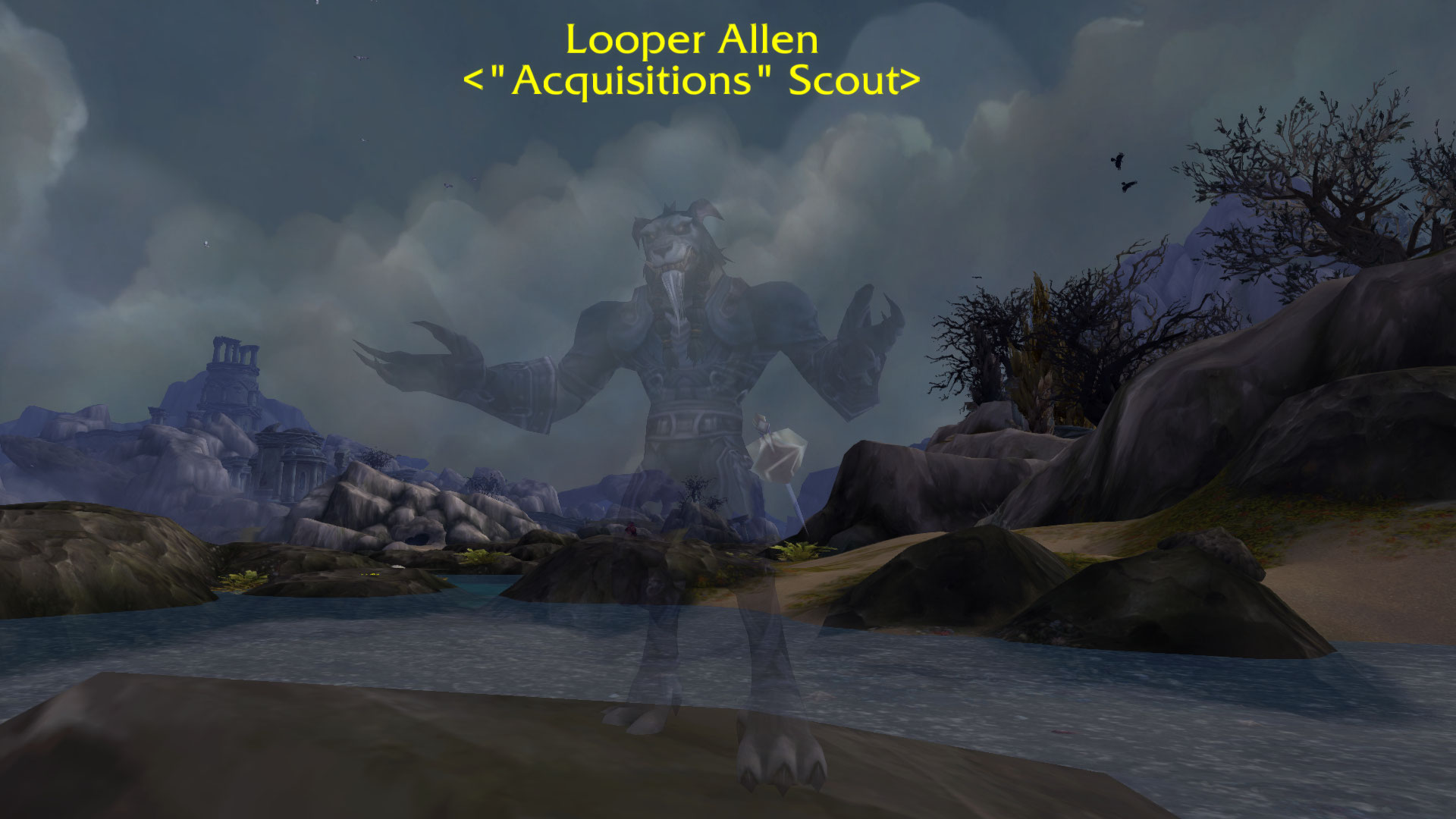 Quest Objectives
Locate the Captain's Chest below decks on the Queen's Reprisal.
Intermission
Looper Allen: Right then, I'm gone. Try not to leave a breadcrumb back to us, hero.
Note: Enter the sunken ship and find the chest. There is a rare elite Gilbin guarding it.
Chief Bitterbrine: What?! It's mine. You can't have it! Lord of the tides curse you, (race)!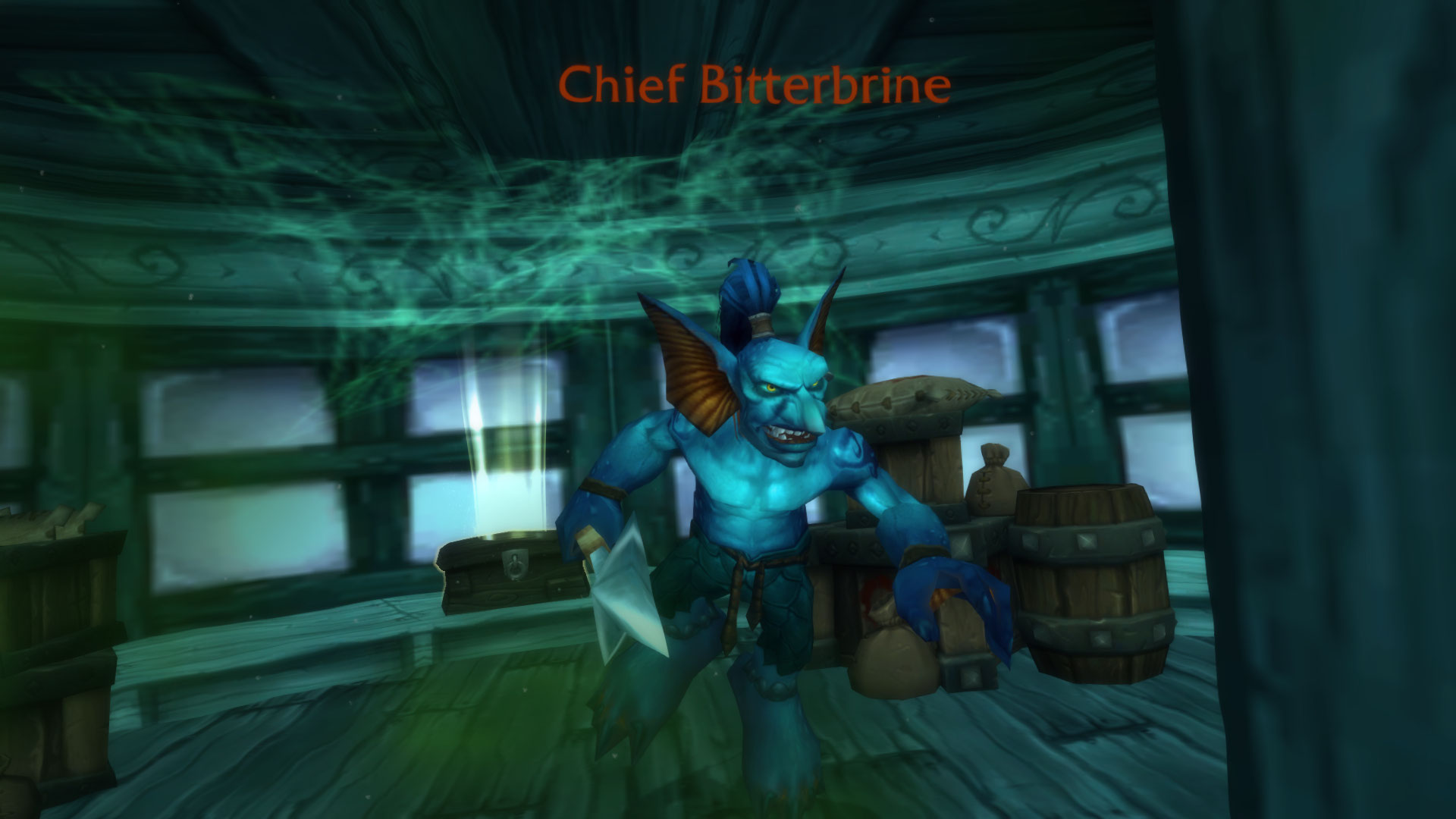 Completion
Captain's Foot Locker: (Amongst the moldering remains of the chest, you find the captain's log. Its pages are partially intact and it contains whereabouts of Queen Sylvanas Windrunner, the new warchief of the Horde.)
The Captain's Foot Locker